With Nintendo making a huge return with the Nintendo Switch and Nintendo Switch Lite, everyone has to get a hold of the coolest gaming system on the go! However, there are now many accessories that you can use to make the handset even cooler from helping you watch films in the car to keeping it as safe as you can! Here are our top five Nintendo Switch accessories we love!
---
1. 
Olixar Car Mount for Nintendo Switch (Keep the kids quiet on long road trips!)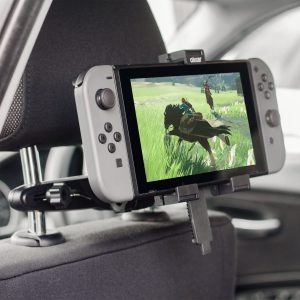 If you are looking for a way to make your car trips even smoother, then grab the Car Mount for Nintendo Switch to attach to the back of the seat! It is super easy to set up and will even fit around your Nintendo Switch in a Protective Case!
Our favourite for 2021 is the Nintendo Switch Car Holder, recommended by T3! It is loved by families and kids, if mobile gaming just isn't entertaining enough, use an actual console wherever you go and have tired arms!

---
2. Nintendo Switch Premium Metal Stand (No more tired arms on long gaming days!)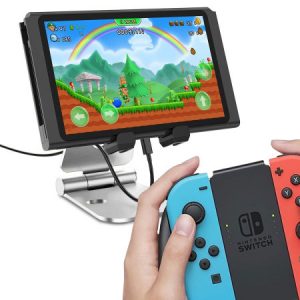 If you love playing your Nintendo Switch but want to have your screen propped up perfectly, get the Nintendo Switch Stand which looks stylish in any room but also will amend to your needs perfectly! No need to have a bad neck looking down!
The Nintendo Switch Stand has cutouts so you can fit Charging Cables so you do not run out of juice midgame and will keep your setup looking tidy! No need to be tripping over all the gaming cables to ruin the look.

---
3. Hard Shell Nintendo Switch Travel Case (No damage on the go!)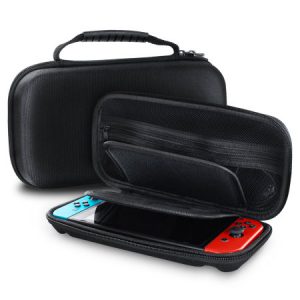 If you are looking for family trips after Covid clears up and don't trust the little ones not to smash their Nintendo Switch screens, then the Hard Shell Nintendo Switch Travel Case is for you, or well them! It provides shock and water protection, so no worries if anything is dropped!
With plenty of space, you can store your Switch device, up to 10 games or memory cards, and even your Nintendo Switch (Lite) Protective Case! Keeping everything together and safe, in a lightweight easy to carry case!

---
4. Nintendo Switch / Lite Fast Charging Car Charger & USB-C Cable (Keep your charge on the go!)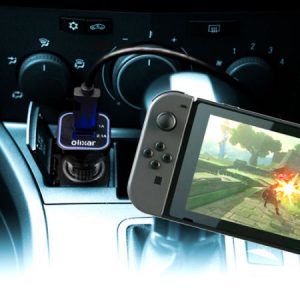 We are expecting from June 2021, everyone will be out and about as much as possible, but cannot be without their switch after all these lockdowns! Keeping your Nintendo Switch charged will be very important, which is why the Nintendo Switch / Lite Fast Car Charger will be the perfect accessory this summer!
This Fast Charging Nintendo Switch Charger boasts two dual USB ports to charge two devices at the same time, so if there are two Nintendo Switches or even want to charge your phone with your charger cable, it will do so at a good speed!

---
5. USB-C Nintendo Switch Charging Cable (Replacement cable so the game never stops!)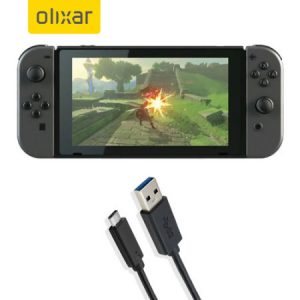 If you are looking for a replacement cable for your Nintendo Switch / Lite, then Olixar's Nintendo Switch Charging Cable (1M) is the perfect grab that you need with your console! Whether it will be taken from the house, or attached to car adapters, this will be your go-to!
It has been tested to be compliant with USB-A to USB-C standards and can be used with a USB wall charger or a power bank! Many ways of charging your favourite devices!

---
Wrapping up
We hoped you enjoyed our top 5 Nintendo Switch Accessories to Buy in 2021! If you want to know more about any of the Nintendo Switch Accessories mentioned in this blog or to see even more products available, please click here! Alternatively, watch the video below for more information!
---
Georgia Ryall
Georgia Ryall is the Amazon marketplace apprentice, soaking up all the information like a sponge! After studying Media & Communications at University, is now stepping out to the digital marketing world and wants to learn it all! A huge lover of digital marketing, movies, and gaming (yearns for a PS5).