Sony announced their new Xperia 5 Mk 2 earlier last month, which builds on from it's predecessor the Xperia 5. With availability of the handset due any day soon, we've shortlisted the best Xperia 5 II cases available.
---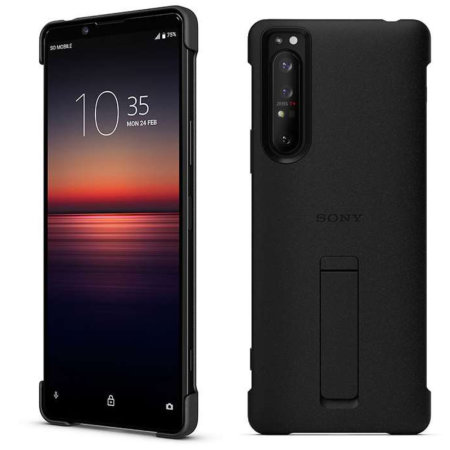 Sony's own Style Cover Stand is a popular case amongst Xperia fans and we understand why. As expected, this case is made to an extremely high standard and provides a perfect fit. Overall the case is slim, however this does not take away it's protective capabilities as it features enhanced shock protection, which is great for deflecting shock from any accidental drops and impacts. Additionally the case will safeguard your Xperia 5 II against scratches too. Sony have also thought about customer usability by including a built-in kickstand, ideal for watching movies and video calling.
Available for £34.99 / $37.99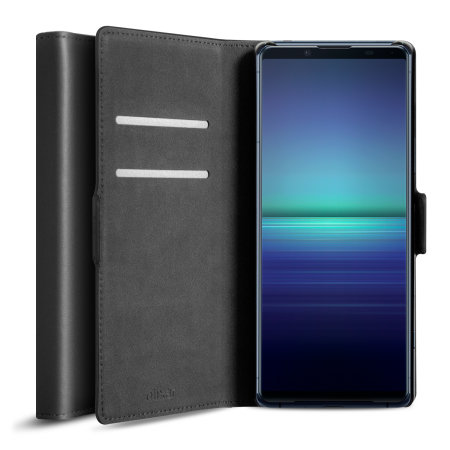 Next up, we have this premium leather wallet case from Olixar. The case wraps your Sony Xperia 5 II in soft genuine leather, which will age beautifully over time, whilst keeping your handset lightweight and slim. In terms of safeguarding, the case provides all round protection to both the body of your Xperia 5 II and it's display. For further protection, the case includes a strong magnetic clasp, to ensure your handset does not slip out of the case. Olixar have also included two interior slots, ideal for storing credit cards, ID or anything else of a similar size.
Available for £19.99 / $21.99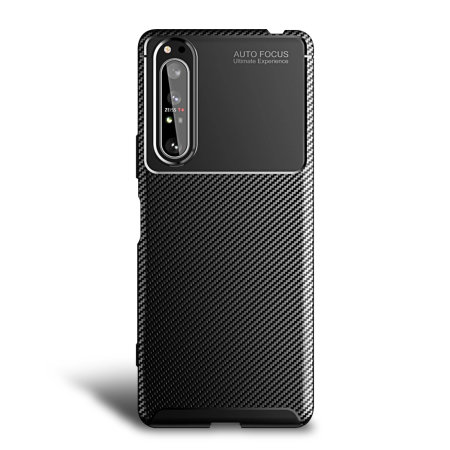 This stunning carbon fibre effect case by Olixar is certainly eye catching and will make your Sony Xperia 5 II stand out from the crowd. Made from TPU, the case is extremely lightweight and thin, which allows for the original design and contours of the Xperia 5 II to be retained. When it comes to protection, this Olixar Carbon Fibre case will only safeguard against scratching and light impacts, however this is expected with this style of case. Additionally, the interior of the case features a pattern which helps to dissipate shock and heat when dropped.
Available for £12.99 / $14.49

---
At the time of writing this article, there are limited cases available to test, however once more are available, we'll be sure to update our shortlist.
Wrapping Up & Recommendations
Thanks for reading this roundup on the best Sony Xperia 5 II cases and covers. We hope that you found this useful and found a new case that meets all of your requirements. My personal recommendations would be if you're a person that tends to drop their phone quite often and prefers to have card storage options, then the Olixar Genuine Leather Wallet case will be the best option for you. However if you prefer a much thinner case, then the Official Sony Xperia 5 II Style Cover Stand will be a better option.
If you have any questions, please leave a comment below and we'll get back to you.
---
Amit Patel