Google's flagship smartphone; the Pixel 5 is due to be available on the 15th October. We've had early access to test both the device and cases. As a result we've shortlisted the best cases available.
---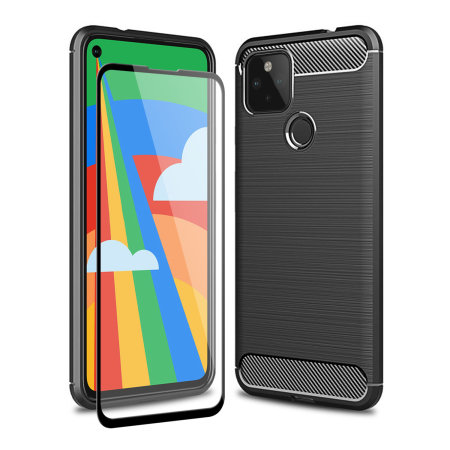 First up we have the Olixar Sentinel Case and Glass Screen Protector for the Pixel 5. This is great value for money as it combines both items together and at a very cost effective price. The case itself looks stunning and combines a brushed metal effect with a carbon fibre effect. Made from TPU, it will protect your Pixel 5 against drops, impacts and scratches. Additionally, Olixar have designed the case with a raised front lip, helping to provide protection to the display, which with the included screen protector will further enhance protection levels. The included screen protector is made from reinforced tempered glass, ensuring full cover protection and a perfect fit.
Available for £24.99 / $26.99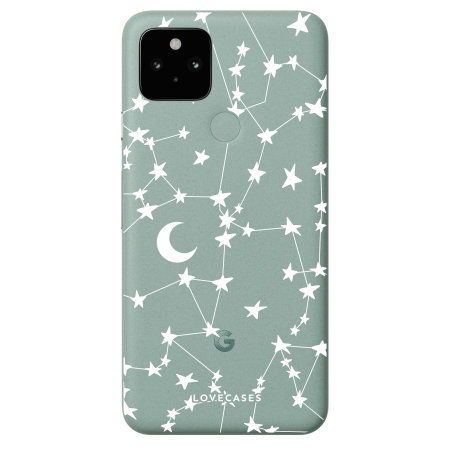 Next up is this eye-catching stars and moon case from case designer LoveCases. Now this may not be to everyones taste, however the case notes this unique design, whilst still allowing your Google Pixel 5 to shine through. The case itself is extremely thin, to ensure minimal bulk is added to your Pixel 5. However the down side of this that the case will only safeguard your Pixel from scratching.
Available for £9.99 / $10.99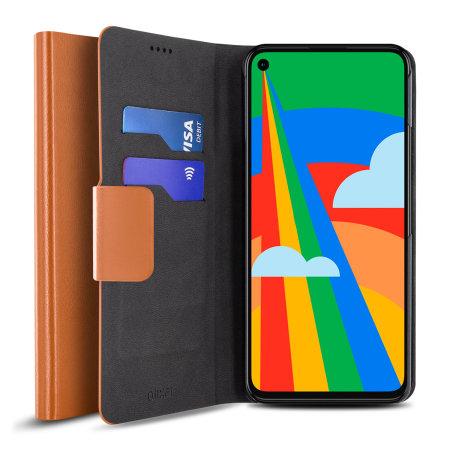 The second case to feature from manufacturer Olixar, is this Leather-Style wallet stand case. As the name suggest, the case is made from faux imitation leather, which is combined with an interior microfibre lining to help protect your Pixel 5's display when the front cover is closed. Olixar have also included a magnetic clasp, to further secure your phone when it's not in use. This leather-style case does not only look great in the tan finish, but is also functional as it includes two interior card slots and a folding viewing stand.
Available for £9.99 / $10.99

---
At the time of writing this article, there are limited cases available to test, however once more are available, we'll be sure to update our shortlist.
Wrapping Up & Recommendations
Thanks for reading this roundup on the best Google Pixel 5 cases and covers. We hope that you found this useful and found a new case that meets all of your requirements. If you have any questions, please leave a comment below and we'll get back to you.
---
Amit Patel