Apple last week announced their latest update to the 2020 iPad range with the iPad 10.2 inch, which features a host of updates including a Retina display, Apples A12 Bionic chip, in addition to compatibility with the Apple Pencil first generation and the Smart Keyboard.
With that in mind, we've reviewed and shortlisted the best iPad 10.2 2020 cases.
---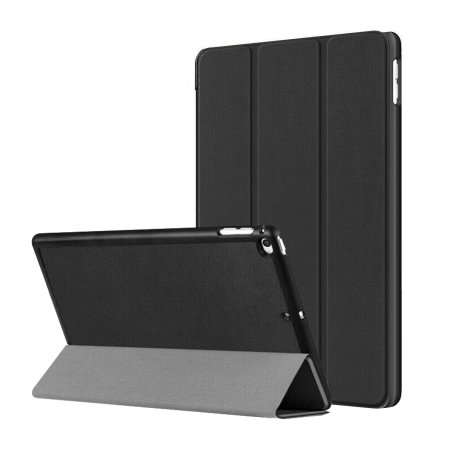 First up with the Folio Smart Case from Olixar, which combines functionality with minimalist style in a relatively thin package. In terms of protection, the case wraps completely around the iPad 10.2″ meaning it provides full cover protection against scratches, knocks and impacts. The interior of the case is also lined with microfibre to ensure damage is not caused to the iPad's 10.2 inch display. When it comes to functionality, the front of the case folds into a stand, ideal for watching videos, using FaceTime and typing. Additionally the case includes sleep / wake functionality.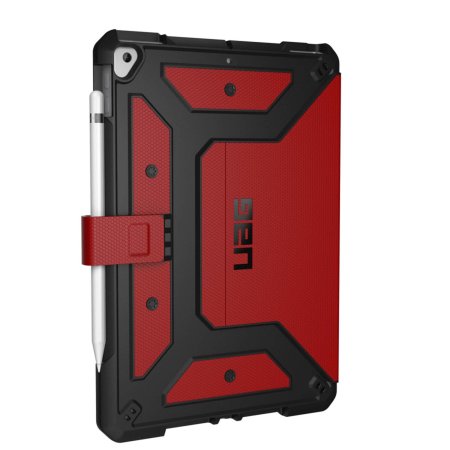 UAG are well-renowned for their extremely protective cases. Their Metropolis iPad 10.2″ case features military grade protection and so provides excellent protection against drops, heavy impacts and shock. A result of this is that case is quite bulky, however it does include a unique feature by where the front folding cover can be removed. UAG have also included a slot for an Apple Pencil, which is extremely handy and means you can avoid misplacing or forgetting your pencil. Priced at £44.99, this is the most expensive case on our shortlist.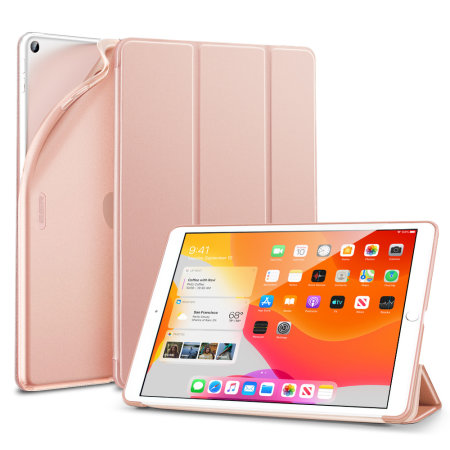 If you've bought your iPad 10.2″ in rose gold and wish to match the colour of your case with your iPad, then the Sdesign soft silicone case in rose gold is perfect for you. The case itself is thin and lightweight, however it still provides all-round protection. As with the cases mentioned above, this Sdesign iPad 10.2 case includes sleep / wake functionality, as well as a folding stand function.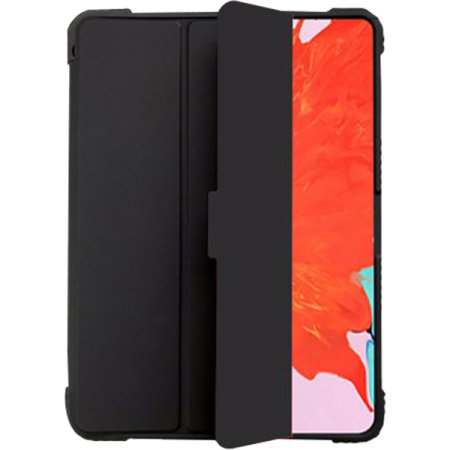 The second of the protective and tough cases to feature in our shortlist. The Devia iPad 10.2 ShockProof case combines leather with TPU. By doing so the case is both shock-proof and impact resistant, meaning your iPad 10.2 is well protected. In terms of functionality, this Devia case has a built-in Apple Pencil slot and media viewing stand.

5. Olixar iPad 10.2″ Flexishield Case – 100% Clear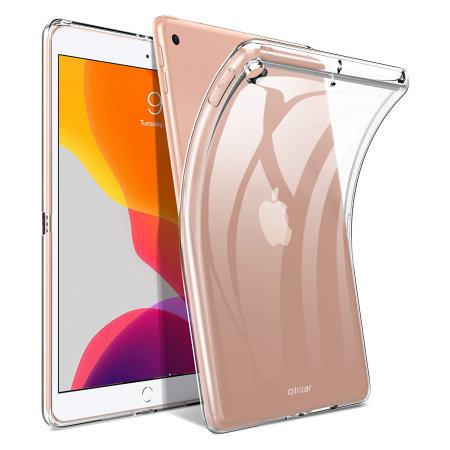 If you prefer ultra thin and minimal cases, then the Olixar FlexiShield is a great choice. The case covers for the back of the iPad 10.2 which will safeguard against scratching, however not so much against impacts. As the case is made from a unique silicone gel material, it enhances your grip, which means chances of your iPad slipping out of your hands is very unlikely. Additionally, to provide protection to the 10.2 inch display, the case has a raised bezel, however we'd still recommend fitting a screen protector for further protection.

Recommendations & Wrapping Up
My personal recommendation would be to opt for the Olixar Folio Smart Case as it provides protection from a non-bulky design and includes useful features such as the folding stand.
We hope that you found this roundup useful and if you have any questions, please leave a comment below and we'll get back to you.
---
Amit Patel