Samsung recently unveiled the latest addition to the Z Series line of handsets with the new 5G variant of the Galaxy Z Flip.
With being such a unique and costly device, we've rounded up the best Samsung Galaxy Z Flip 5G cases to keep your handset protected against the elements.
---
1. Case-Mate Tough Flip Samsung Galaxy Z Flip 5G Case – Black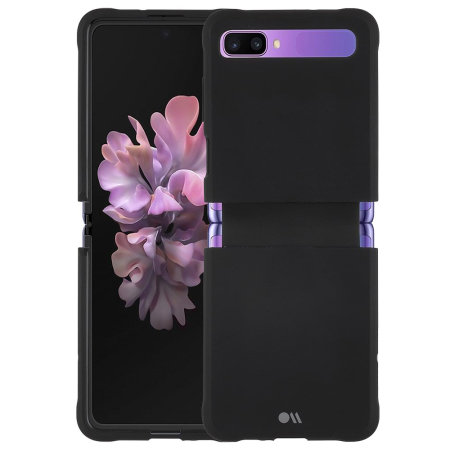 With a one piece fitment, the Case-Mate Tough Flip Case for the Z Flip 5G provides great drop protection as it can withstand impacts caused by drops from up to 10ft. To further enhance protection, the case has been designed with a raised lip around the camera module and display to provide a distinct level of protection. Overall the case is ultra slim and so does not add any unwanted bulk to your lightweight Samsung Z Flip 5G.

2. UAG Civilian Series Samsung Galaxy Z Flip 5G Tough Case – Olive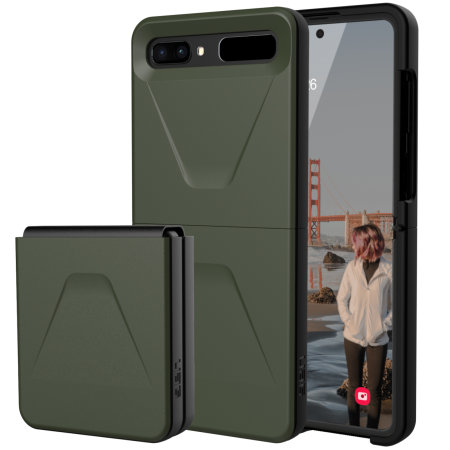 UAG are known for their extremely protective and durable cases. The Civilian Series Samsung Galaxy Z Flip 5G Case is no different. Made from UAG's unique HyperCrush IPS material, this case will disperse energy caused by impacts and so safeguarding your Z Flip 5G against drops and knocks. Additionally the case will protect against scratches and scuffs with ease too. The UAG Civilian Series Samsung Z Flip 5G case is available in both Olive Green and Black.

3. Olixar Samsung Galaxy Z Flip 5G Clear Protection Case -100% Clear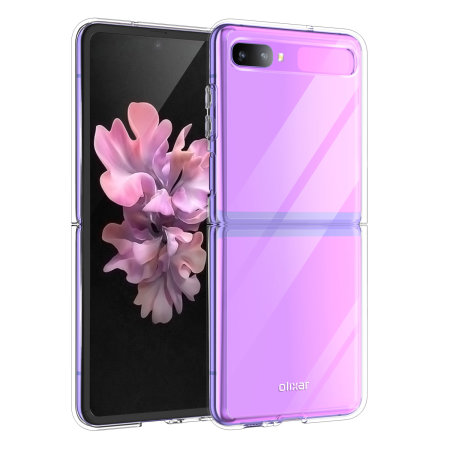 Whether you've bought your Z Flip 5G in Mystic Bronze or Mystic Black, you'll certainly want to showcase of it's unique design and colour. The Olixar Clear Protection Case does exactly that, thanks to the completely transparent design. When it comes to the protection as the case is made from a hard durable plastic, it will keep your Z Flip 5G protected against scratching, shock and impacts. Furthermore the case is quick and easy to fit, due to having a two piece construction which simply click into position.

4. Spigen Thin Fit Samsung Galaxy Z Flip 5G Cover Case – Matte Black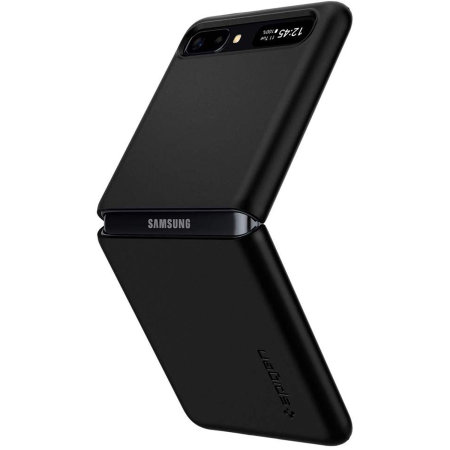 As the name of this Spigen name suggest, it's been designed with keeping your Samsung Galaxy Z Flip 5G, as thin as possible and keeping in-line with the handsets original aesthetic. Designed specially for the Z Flip 5G, the case fits perfectly and will provide protection required to keep your new handset in pristine condition.

5. Ringke Slim Samsung Galaxy Z Flip 5G Tough Case – Purple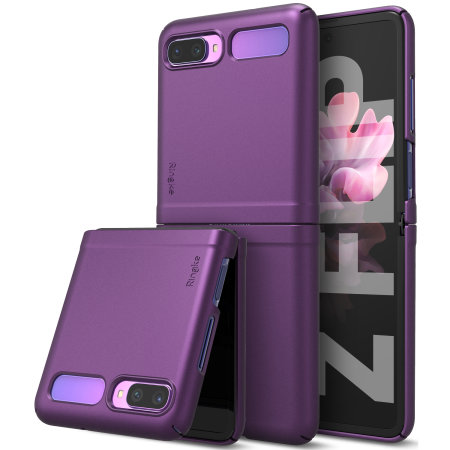 Add a splash of colour to your Samsung Galaxy Z Flip 5G, with the Ringke Slim Tough Case in purple. With a two piece fitment, the case simply clips onto the outer of your Z Flip 5G, helping to guard against shock, impacts and drops. Additionally the shell has been made by Ringke to be scratch resistant, meaning not only will your Galaxy Z Flip 5G be protected against scratching, but also the case will be too. Overall the case is sleek and stylish, mainly down to it's slim fitting.

Wrapping Up!
That concludes our roundup on the best Samsung Galaxy Z Flip 5G cases. If you'd like to purchase of the cases featured above, you can do so by clicking on the buy here buttons. Alternatively if you have any questions, please leave a comment below.
---
Amit Patel