The Apple Watch 5 features a host of technology including an Always-On Retina display, unique health features and the ability to be customised endlessly.
With this in mind, we've compiled a list of the best Apple Watch 5 Accessories for both the 40 and 44mm sizes.
---
1. Olixar Apple Watch Series 5 Tempered Glass Screen Protector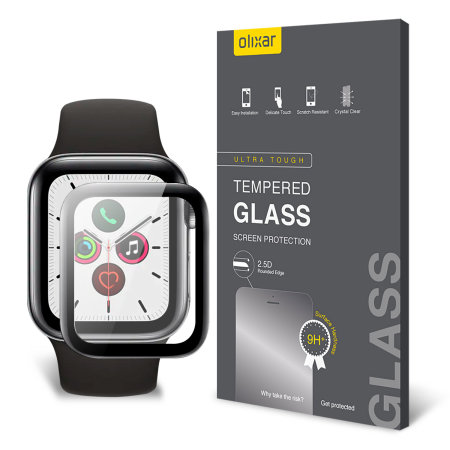 While applying a tempered glass screen protector, isn't theoretically customising your Apple Watch 5, it's still a must have accessory to keep your watch protected and in pristine condition. This tempered glass option from Olixar offers great protection, without effecting visibility or sensitivity. Additionally as this is a glass screen protector, there's reduced risk of bubbles forming when applied. This tempered glass Apple Watch 5 screen protector is available in both 40mm and 44mm sizes.

2. Nomad Modern Apple Watch 5 Strap – Natural Leather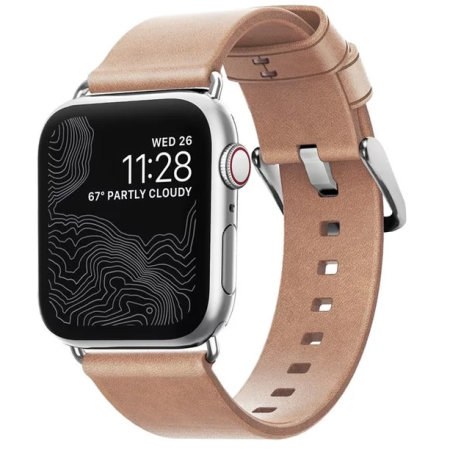 Changing the strap / band on the Apple Watch 5 is extremely quick and easy to do. This Natural Brown Leather strap from Nomad combines perfectly with the Apple Watch for a classic and timeless look. Crafted from genuine leather, the strap provides a comfortable fit and is combined with silver tone buckle and lugs to match perfectly with the Apple Watch. Available in 40mm and 44mm sizes.

3. Ringke Apple Watch Series  5 Steel Bezel Styling – Grey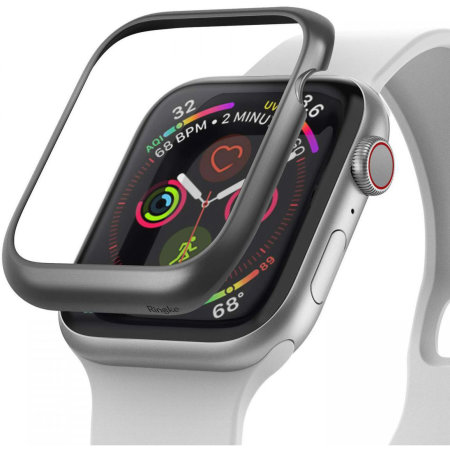 A great and cost effective way of changing the colour of your Apple Watch Series 5 is with a styling bezel, such as this one from Ringke. Easy to fit, the bezel not only changes the look of your Apple Watch 5 but it also adds a level of protection against scratches and drops. Additionally the bezel is extremely lightweight so there's no unwanted bulk added to your wrist and most importantly, even though the bezel is made from steel, it does not interfere when it comes to charging your Apple Watch wirelessly.

4. Satechi Apple Watch USB-C Magnetic Charging Dock – Grey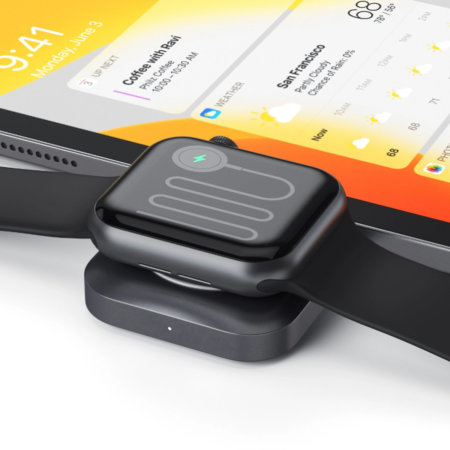 This is an ingenious MFi certified charging solution for your Apple Watch from the team over at Satechi. Unlike regular Apple Watch Chargers which use a USB-A connection, this wireless charging dock uses a USB-C connection. This means you can easily charge your Apple Watch to any USB Type C device including the latest MacBooks and iPads. As the dock is compact and lightweight, it's perfect for on the go charging especially when commuting or on a long flight.

5. Kanex GoPower Apple Watch Qi Wireless Charging Watch Stand & Pad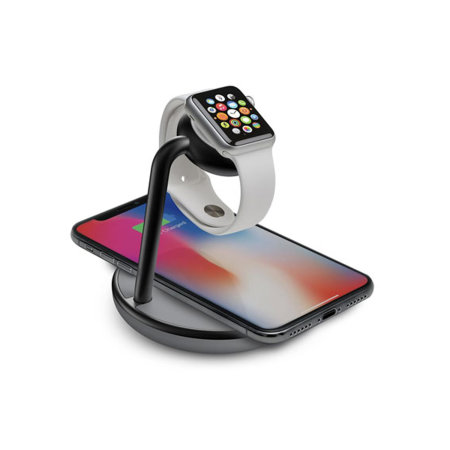 The final product to feature in our roundup is another wireless charger, however different to what you may normally see. The Kanex GoPower combines your Apple Watch charger with your iPhone's wireless charger. Additionally it features a USB-port on the rear to charge any other devices. With a 3-in-1 stand and charger, you can easily reduce the number of cables and chargers you require for your Apple Watch, iPhone and any other gadget. Additonally the Kanex GoPower is Apple MFi certified and has the ability to fast charge both your Apple Watch and smartphone.

Wrapping Up!
That concludes our roundup on the top Apple Watch Series 5 accessories. If you'd like to purchase of the cases featured above, you can do so by clicking on the buy here buttons. Alternatively if you have any questions, please comment down below.
---
Amit Patel