Apple's iPad Pro 12.9″ has been updated for 2020 and is packed full of features. If you've decided to buy one, keeping your new iPad Pro protected should certainly be on your list.
To help you out, we've shortlisted the best cases for the 2020 Apple iPad Pro 12.9″.
---
1. Spigen iPad Pro 12.9 Tough Armor Pro Case – Black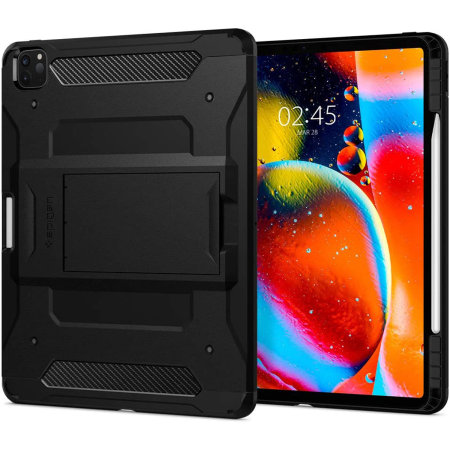 First up we have the Tough Armor Pro Case by Spigen. As with any case that Spigen makes, this iPad Pro cover is made from high quality materials and allows for your iPad Pro 12.9 2020 to fit in perfectly. The case itself is relatively slim and lightweight, yet is extremely protective thanks to it's dual layered design. Not only does this case protect against scratching, but it also safeguards against drops, impacts and shock. For usability, Spigen have incorporated a folding stand into the case, perfect for typing, watching videos or even when you're on FaceTime. The addition of the Apple Pencil slot is a welcome too, helping to keep your Apple Pencil damage free or from losing it.

2. Olixar Leather-style iPad Pro 12.9″ 2020 Folio Stand Case – Black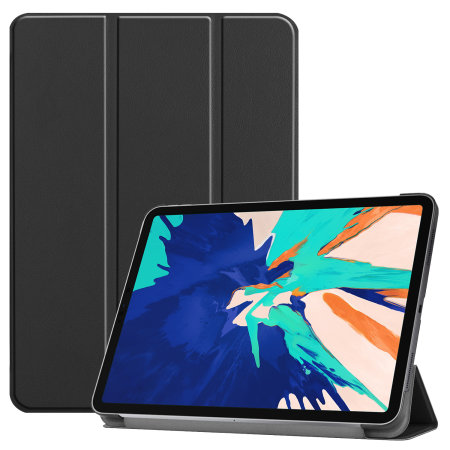 This Olixar Leather-Style Folio case provides all round protection for your 2020 iPad Pro 12.9″. Crafted from a faux leather and combined with a polycarbonate frame, the case provides a flush fit for your iPad Pro. In terms of protection, the case will protect against scratching and impacts, whilst also protecting the iPad Pro's impressive 12.9″ display. With a folding design, the case can fold onto itself at two angles; 65 degree angle, ideal for viewing content and movies and a 30 degree angle, ideal for typing. Additionally this Olixar iPad Pro 12.9 case features sleep / wake functionality, meaning once the front cover is folded your iPad will automatically go into a sleep mode. Once you open the front cover, your iPad will turn on again and be ready to use in seconds.

3. OtterBox Defender Series iPad Pro 12.9 2020 Case – Black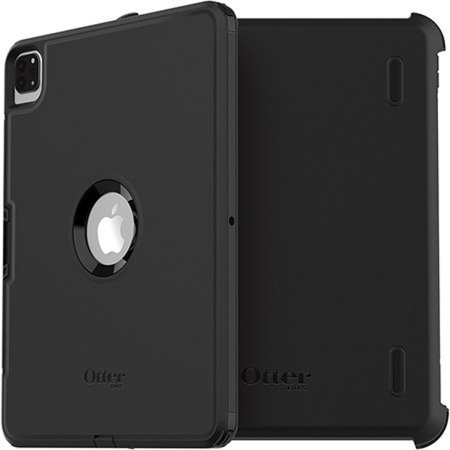 OtterBox are known for their extremely protective, rugged and robust cases and the Defender, as the name suggest does exactly that. Featuring a three layer construction, the iPad Pro 12.9″ case will protect against drops and impacts with ease. OtterBox have also created this Defender Series iPad Pro case with a unique design, where the it has a detachable front cover that can be used as viewing stand too. This means you'll have full cover 360 degree protection for your iPad Pro 12.9 2020 and have a convenient stand for watching videos, typing and more.

4.  Olixar Neoprene Tablet Sleeve 13″ – Grey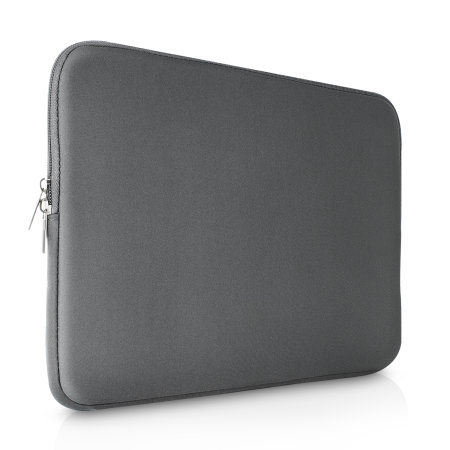 If you prefer a much more minimal case, than the Olixar Neoprene Laptop Sleeve is perfect for you. Ideal for keeping your iPad Pro 12.9″ 2020 protected whilst you're travelling, the sleeve will protect against scratches and impacts. Overall the case is slim and extremely lightweight making it easy to store in your bag. Additionally the Neoprene material used is water resistant and durable.

Wrapping Up!
That concludes our round-up on the best 2020 iPad Pro 12.9 Inch Cases. If you'd like to purchase of the cases featured above, you can do so by clicking on the buy here buttons. Additionally if you'd like to pair your iPad Pro 12.9 case with a screen protector, you can view our range here. We hope you found this article useful and if you've got any questions, please comment down below.
---
Amit Patel