Samsung's A Series range is always popular and the recently released Galaxy A71 is proving to be a hit. Featuring a 6.7″ Super AMOLED display, you'll want to keep it in pristine condition.
To help you do so, we've shortlisted the best Samsung A71 screen protectors.
---
1. Eiger 3D Samsung A71 Tempered Glass Screen Protector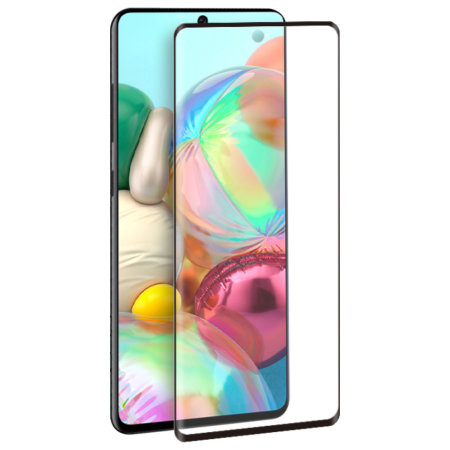 This Eiger 3D Tempered Glass Screen Protectors provides full cover edge to edge protection for the A71 6.7 inch screen, meaning once applied you wont even be able to notice that a screen protectors been applied. The glass protectors offers scratch and impact resistancy, helping to keep your A71 looking new. It's worth noting on the edge to edge design, only certain thin and flexible cases such as the Olixar Ultra-Thin can be applied. The reason for this is that, tough and hard cases tend to put pressure onto the edge of the screen protector causing it to crack.

2. Olixar Samsung Galaxy A71 Tempered Glass Screen Protector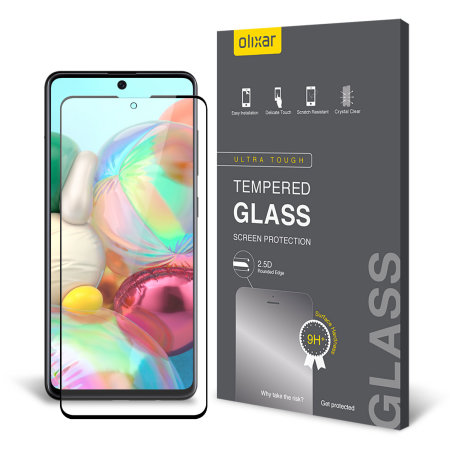 The second tempered glass screen protector to feature in our list, however with a difference. Unlike the tempered glass mentioned above, this Olixar screen protector has been designed to be case compatible, allowing you to fit any case you wish to your phone. In terms of protection for your Samsung Galaxy A71's screen, this tempered glass option will protect against scratches, knocks and impacts thanks to the 9H high tension glass construction.  Once applied, we found that this Olixar A71 tempered glass does not cause any issues with the sensitivity or with the front facing camera. Additionally, there we no issues with the in-display fingerprint reader.

3. Olixar Samsung Galaxy A71 Film Screen Protector 2-in-1 Pack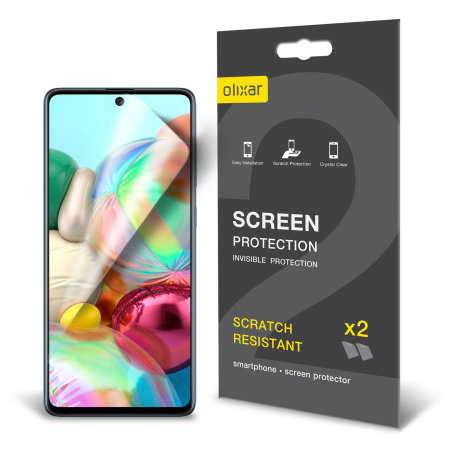 The final of of our recommendations is the Olixar Samsung Galaxy A71 Film screen protector. Available as a twin pack, these Olixar film protectors have been designed to be extremely thin and so once applied, you can barely notice that it is there and most importantly retains the A71's screen and finger print sensitivity. When it comes to protection, film protectors are naturally not as protective as tempered glass, however they still safeguard against scratches.

Wrapping Up!
That concludes our round-up on the best Samsung Galaxy A71 Screen Protectors. If you'd like to purchase of the screen protectors featured above, you can do so by clicking on the buy here buttons. Alternatively, if you'd like to read more about the Samsung Galaxy A71 you can do so here.
---
Amit Patel