With Samsung having updated their extremely popular A50, there's no surprise in the uptake of the new Galaxy A51. As a result, we've reviewed and shortlisted the best Samsung Galaxy A51 screen protectors.
As the A51 is relatively new there's currently not a large selection of screen protectors available and so we've put together a list of the favourite options and will continue to add any new screen protectors to this list as they become available.
---
1. Olixar Samsung Galaxy A51 Tempered Glass Screen Protector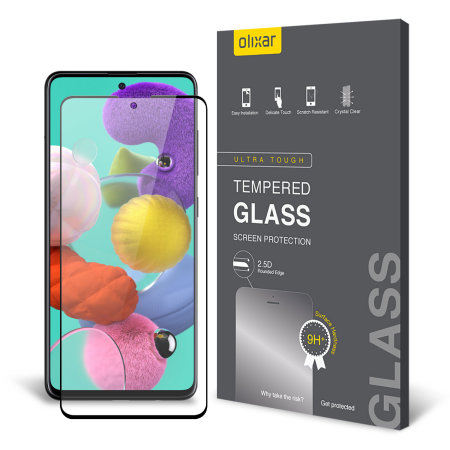 Tempered glass has been designed to provide to the highest level of protection for smartphone screens and this Olixar A51 tempered glass screen protector does just that. Providing protection against scratches, knocks and drops, this glass screen protector will keep your A51's display looking new. Additionally, we found that this screen protector is fully compatible with the in-screen fingerprint reader and does not affect screen sensitivity.

2. Olixar Samsung Galaxy A51 Film Screen Protector 2-in-1 Pack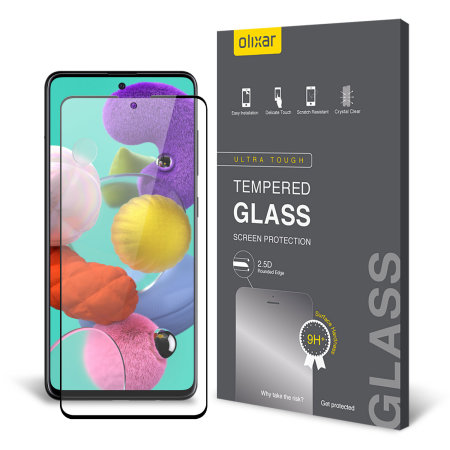 Although tempered glass screen protectors offer the highest level of protection, they can sometimes add unwanted thickness to your phone and so if you're not a fan of tempered glass protectors, then TPU film screen protectors are the go-to choice. Olixar has designed its film screen protectors to be easy to apply and protect against scratching. As with the glass screen protector above, this protector also retains the A51's screen sensitivity and clarity, whilst also being compatible with the in-screen fingerprint reader. Additionally, as the screen protectors are extremely thin, fitting a case of your choice to your Galaxy A51 will not be an issue.

Wrapping Up!
That concludes our round-up on the best Samsung Galaxy A51 Screen Protectors. If you'd like to purchase of the screen protectors featured above, you can do so by clicking on the buy here buttons above.
---
Amit Patel