One of two new handsets from Samsung to enter the 5G smartphone market; the Samsung Galaxy A51 5G. As always you'll want to keep your new smartphone safeguarded and so we've selected our favourite cases for the A51 5G.
1. Olixar ExoShield Samsung Galaxy A51 5G Case – Black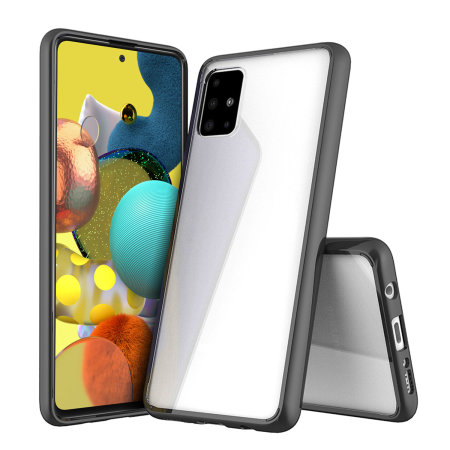 The Olixar ExoShield features reinforced corners and has been made from a durable hard plastic to provide excellent protection for your Samsung Galaxy A51 5G. The reinforced corners are an important feature as the corners of a phone are generally the most vunerable when dropped. Additionally the ExoShield has been designed with a raised edge on the front to ensure if your A51 5G has been placed down flat on a surface, that the screen will not come into direct contact with any dirt or grit. Overall the case is relatively slim and the completely clear back panel, will let your A51 5G's original colour shine through.

2. Official Samsung Galaxy A51 5G S View Wallet Cover Case – White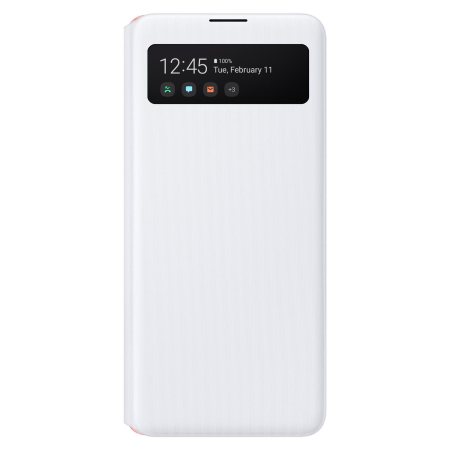 A long standing case in Samsung's accessory range, the S View Wallet Cover Case is always a favourite case among Samsung customers thanks to it's combination of functionality and style. The S View Wallet Cover Case provides full cover protection for the A51 5G, however with a difference. Embedded into the front cover is a semi-transparent window which allows you to view notifications such as calls, messages, battery life, date and much more. As with any Official Samsung case, you can expect the case to be made to high standards and provide a perfect fit for your Galaxy A51 5G. Also available in black.

3. Olixar Carbon Fibre Samsung Galaxy A51 5G Case – Black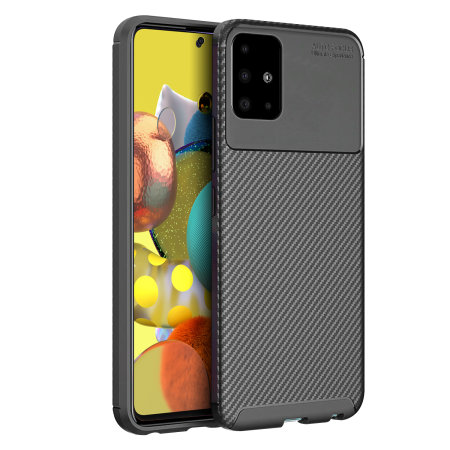 Carbon fibre cases always look great and this case from Olixar is no different. Featuring textured caronb pattern, it has been designed to improve the grip of your Samsung A51 5G. Olixar have designed this case to be thin and lightweight, helping to retain the A51 5G's slim design. When it comes to protection the Olixar Carbon Fibre Case will protect against light scratching, however not so much against drops.

4.Olixar Soft Silicone Samsung Galaxy A51 5G Case – Midnight Blue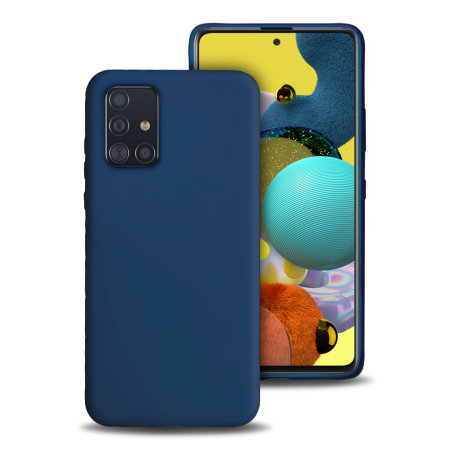 Unfortunately Samsung didn't create their own official silicone case, however Olixar have resolved this with their own soft silicone case. With it's custom molded design from liquid silicone, this Olixar Samsung A51 5G case provides a slim fitting design, with the added benefit of enhanced grip.Additionally access to all ports and features ensures use of your phone is not hindered.  Available in midnight blue and pastel pink.

5. Olixar Leather-Style Samsung Galaxy A51 5G Wallet Stand Case – Black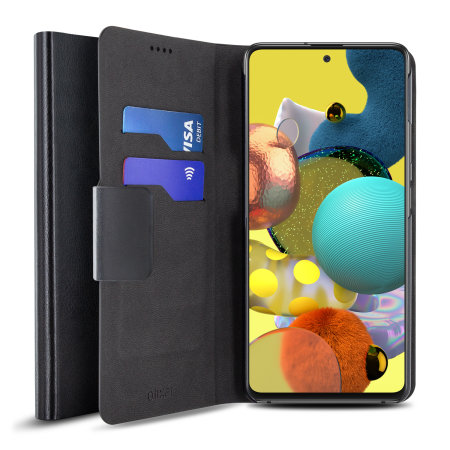 Wallet cases are always a popular choice due to their functional aspect. This Olixar Samsung A51 5G Wallet cases has been leather like material, however this does not take away from the quality of the case. For convenience, built into the side cover of the case are two card slots, ideal for storing credit / debit cards, ID, business cards and anything else of a similar size. Additionally to add to the case's functionality, the back cover of the case can be folded over to transform into a viewing stand, ideal for watching videos.

Wrapping Up!
That concludes our round-up on the best Samsung Galaxy A51 5G Cases,. If you'd like to purchase of the cases featured above, you can do so by clicking on the buy here buttons. We hope you found this article useful and if you've got any questions, please comment down below.
---
Amit Patel