Have you found yourself working from home in the wake of Coronavirus (Covid-19)? Struggling with adjusting, or looking to create a comfortable, practical and productive setup? This blog will outline 10 simple ways to make working from home, work for you.
1. Create a permanent workspace
This will help you to get into a rhythm and the right mindset for productivity. However not everyone will have the space for a desk and as such the Kikkerland iBed can help solve this issue by providing a flat surface for anywhere in the house, ideal for turning your sofa or bed into a mini-office.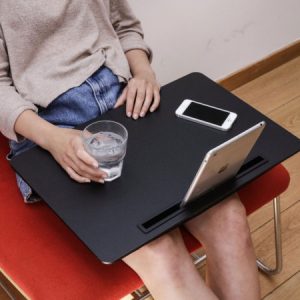 ---
2.  Sit at your desk correctly
If you do find yourself sitting at your desk at home, reduce your risk of back pain by adjusting your chair so your lower back is properly supported. A correctly adjusted chair will reduce the strain on your back. It is also important to take frequent short breaks to give the back muscles a chance to relax whilst others take the strain.
---
3.  Access full strength WIFI anywhere in the home
Stay connected with NETGEAR N200 Wi-Fi- Extender, which expands the signal coverage in every corner of your home. Plugged in to the power socket it works with any standard Wi-Fi router & is ideal for keeping your laptop and devices connected. This could also open up a new home office workspace that was previously out of range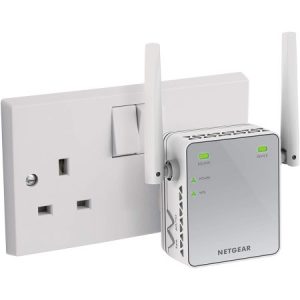 ---
4.  Utilise your phone or tablet on your desk space
With just a simple product like the Olixar Aspect Premium Universal Metal Smartphone & Tablet Stand you will be able to multitask by making use of your phone or tablet as an additional resource. Just last week I attended a video meeting on my tablet, whilst simultaneously working on my computer. This sturdy stand is not only multi-purpose but also constructed from premium grade metal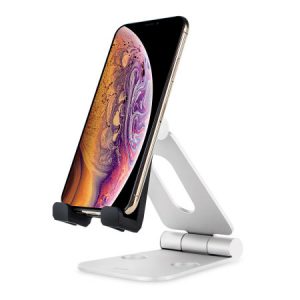 ---
5. Develop a morning routine
A great way to focus the mind and prepare for work. By developing a routine you will mentally prepare yourself for the day ahead. Setting an alarm, getting dressed and eating breakfast are just three basic things many people would give the slip with nobody to pass judgment, but are key to a productive day of work at home.
---
6.  Protect you  and your family privacy with anti-spy webcam covers
With all crises comes opportunists. You could be at risk if you have had to recently download video conferencing software, use a webcam; or brought a new webcam into the home. Ease your mind and make sure you are one step ahead and protected. The Olixar Anti-Hack Webcam Covers for Phones, Lablets and Tablets will protect you and your family's privacy by ensuring all your device cameras are covered when not in use.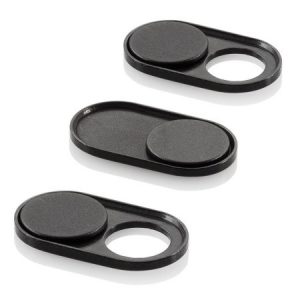 ---
7. Check-in with Co-Workers frequently, and ensure cameras are turned on when video conferencing
Naturally, agenda focused meetings will have to take place, whilst occasional casual calls with your team will help everybody to stay connected. In my experience, engaging in video conferencing were cameras have to be turned on is a far more rewarding experience for everybody. Subtle body language and context can be lost in space. Seeing people's reactions is crucial for effective conversations to occur.
---
8.  Use your tablet as an additional screen by mounting it to your laptop
Have the ultimate multi-monitor setup with the Mountie+ from Ten One Design. Clip your tablet or smartphone on to your laptop for seamless multi-tasking, browse the web or even video call simultaneously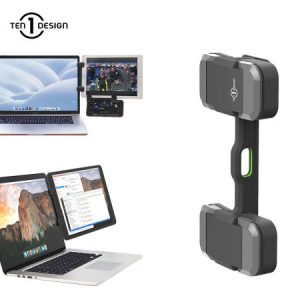 ---
9.  Invest in a good pair of headphones
Even if you have purchased a new laptop or smartphone recently, you will want to invest in a quality pair of headphones
A good pair of headphones complete with a mic would make conference calling a breeze, whilst keeping your meeting private from others in your household. You should look out for certain features such as the noise-canceling feature, which will improve the clarity of your phone calls. Other beneficial features would be long battery life and BlueTooth compatibility
---
10.  End your day with a routine
Just as you should start your day with a routine, it is crucial to end it with one. To get the best out of working from home you need to create a habit that signals the close of the working day. It could be as simple as shutting down your laptop, talking the dog for a walk, or leaving your dedicated workspace and shutting the door behind you. Whatever you choose to do, do it consistently, this will allow you to relax and unwind.
---
Wrapping Up
We hope you found this guide on how to make working from home work for you. If you would like to know more about the products featured, then please do click through for more detailed information. Additionally, if you'd like to see further mobile phone cleaning accessories and essentials, please click here.
---
Spencer Saunders