We've searched through hundreds of case options to bring you our top selection of Samsung Galaxy S20 Ultra cases. Featuring official Samsung, smart notification, tough and slim cases, this line-up is sure to help you track down your perfect Samsung S20 Ultra case.
1. Official Samsung Galaxy S20 Ultra LED View Cover Case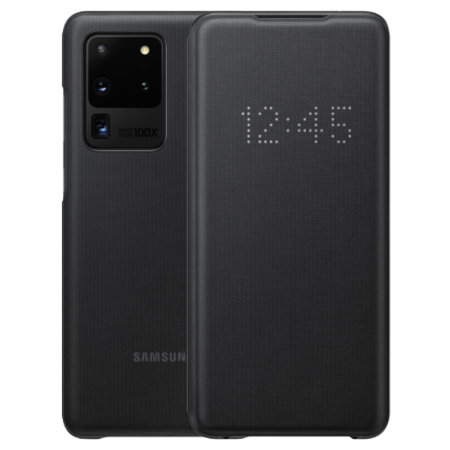 Offering amazing protection and smart functionality, the LED View cover from Samsung is easily one of the best cases around for the S20 Ultra. The full coverage provided ensures that your phone's back, sides and screen stay well guarded, while the extremely smart notifications displayed through the front cover offer an ideal way to keep you informed without the need to directly interact with your phone. However interaction is possible should you wish, with the case allowing you to accept and reject incoming calls for example.

2. UAG Plasma Samsung Galaxy S20 Ultra Protective Case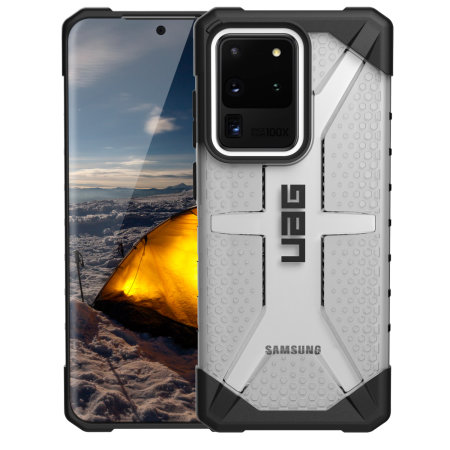 A fantastic hybrid of style and protection, the Plasma series has been a long standing favourite within the UAG range and its clear to see why! The clear textured back, framed with protective bumpers ensure that your S20 Ultra stays looking sharp, while the case allows Samsung's stunning design to shine through.

3. Official Samsung Galaxy S20 Ultra Protective Standing Cover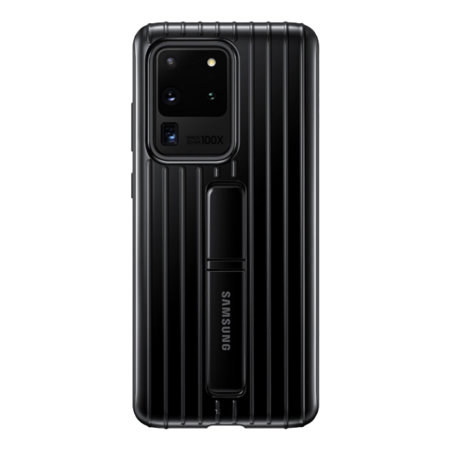 Another official case in our line, but a much sturdier option than any other Samsung manufacturer, the Protective Standing cover really lives up to its name by providing solid and durable protection, while also encompassing an integrated kick-stand for convenient media viewing no matter where you find yourself.

4. Olixar Samsung Galaxy S20 Ultra Soft Silicone Case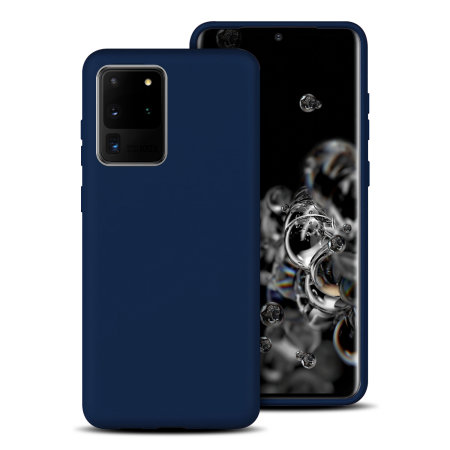 Made from smooth silicone and available in a range of sophisticated colour options, the Soft Silicone range from Olixar deliver a great in-hand feel and don't add much bulk at all. The only downside to this is that protection is somewhat limited to just scratches and scrapes, but for those who don't drop their phone regularly this should be enough.

5. Spigen Neo Hybrid Samsung Galaxy S20 Ultra Case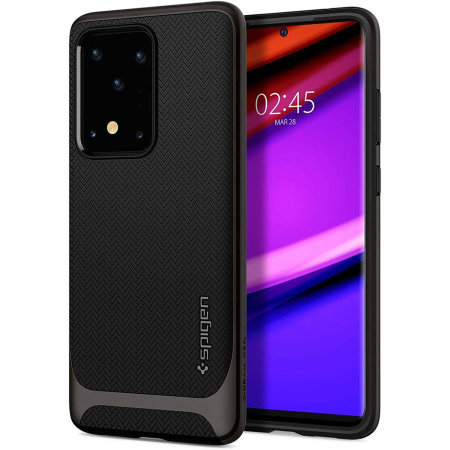 A classic design that continues to look extremely sharp, the Neo Hybrid has been a staple of the Spigen range for many a year now and its clear to see why. The combination of a textured TPU back and metallic polycarbonate frame combine perfectly to create a striking look that also provides a solid level of protection for your S20 Ultra.

Wrapping Up
Thank you for reading our round-up of the best cases and covers available for the Samsung Galaxy S20 Ultra. We hope you found it helpful and that you may have found your perfect S20 Ultra case. If you have any questions please ask away in the comments below.
---
---