Today we'll be looking at some of the best Google Pixel 4 Cases on the market. Covering a range of styles and brands, you'll be sure to find your perfect Pixel 4 case within this line-up, whether you're looking for a protective case that will keep your smartphone safe or a stylish slim case that will preserve the aesthetic of your Pixel 4.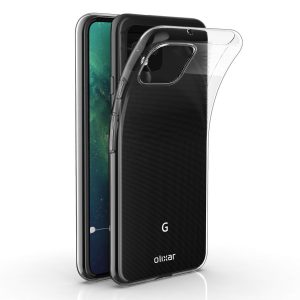 The Olixar Ultra-Thin Case is a durable and slimline case that offers light protection from scratches and scuffs. If you're looking for simple yet effective protection, then the Ultra Thin Case from Olixar may be the one for you. It's perfect for anyone that wants to show off the beautiful design of the stunning Google Pixel 4. Due to the slim nature of the case, we would advise using a Google Pixel 4 Screen Protector as the case itself doesn't provide much protection for the screen.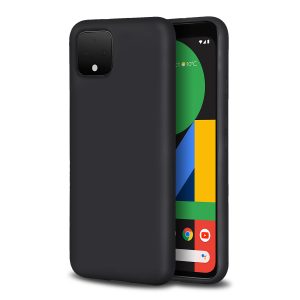 The Olixar Soft Silicone Case in Black provides excellent protection against damage thanks to its strong and durable gel. The raised bezel on the case provides protection for the screen when keeping the phone face down. The case is finished off with a non-slip coating to provide extra grip, this minimises the chance of dropping your phone.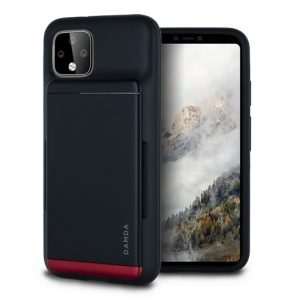 Protect your Pixel 4 with this precisely designed Damda Glide Shield case in matt black from VRS Design. Made with tough yet slim material, this hard-shell construction with soft core features patented sliding technology to store two credit cards or ID. The lightweight materials used in the case provide excellent drop protection without adding too much bulk, and the case is also compatible with wireless chargers.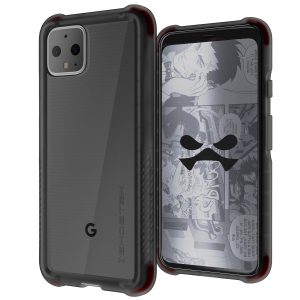 The Ghostek Covert 3 case in Smoke provides excellent protection from scuffs, drops and bangs thanks to its robust and hard-wearing materials. Reinforced corners provide excellent protection when dropped and the slim fitting design adds almost no bulk to the case and it fits perfectly in your pocket. The raised bezel on the Ghostek Covert 3 helps to provide protection for the screen and camera lenses. The case is finished off with a non slip coating, giving extra grip.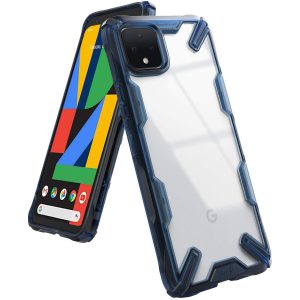 The Fusion X Case by Ringke is the perfect case for adding a pop of colour to a clear case. It combines the design of the Pixel 4 with an eye-catching design from Ringke. The Case features enhanced Grip to avoid drops and a hybrid 2-part design which combines a resilient TPU bumper with a clear Polycarbonate back. A raised bezel offers protection for the screen.
Wrapping up!
Thank you for reading through our selection of the best Pixel 4 Cases. We hope you found it useful and that you've been able to narrow down your search. If you need any more information about any of the cases featured then please ask away below. Catch you in the next one!
---
---