The Samsung Galaxy Note 10 Plus 5G has an amazing 6.8″ AMOLED Infinity O Display, but you'll always want the option to view content on your Large Screen TV. The Note 10 Plus 5G allows you to connect to your TV, Monitor and even Projector for movie nights. Luckily you can do this wired or wireless, whichever method you prefer.
1. Use an Official Samsung USB-C to HDMI Adapter
The Official Samsung USB-C to HDMI adapter is one of the easiest ways to connect your Note 10 Plus 5G to your TV. Connect the USB-C into the phone and the HDMI to the TV. On your TV, change to the correct HDMI source and you're ready to start enjoying Movies, Photos and games on a much larger display.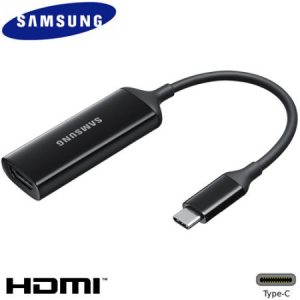 2. Use Samsung's DeX for the full desktop PC experience
Samsung also have DeX Station Dock, which allows you to connect a monitor, keyboard and mouse, and also turns on a special desktop mode for the Note 10 Plus 5G. This lets you have multiple apps open in windows, see the desktop versions of websites, and generally use your Note 10 Plus 5G exactly like you would a desktop PC. If you want to get work done on your Note 10 Plus 5G — or even make the Note 10 Plus 5G your only computing device — this is the way to do it!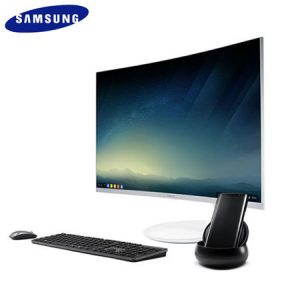 3.  Stream using a Google Chromecast
The Chromecast is arguably the easiest way to connect your Note 10 to your TV.  All you need to do is plug your Chromecast into the HDMI port in the TV, connect to the same Wifi Network that your Note 10 is on, using the Google Home App. Then you're ready to stream YouTube Videos, play your Spotify tunes or just mirror your Note 10's display to your TV.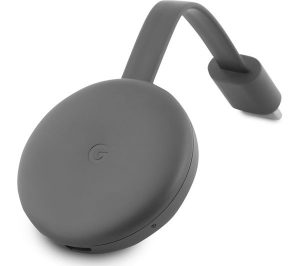 4. Use third-party USB-C to HDMI adapters
While Samsung's USB-C adapter is the one of the best supported methods, you can use third party adapters that will do the same job. One Option we've found is the Goobay USB-C to HDMI Adapter, it supports 4K resolution as well as Full HD and you can still connect your Note 10 Plus 5G to your TV as normal. If you want to have a look at other alternatives then take a look at our full range of USB-C  to HDMI Adapters to see what's best for you.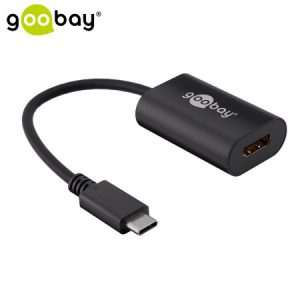 5. Use Miracast for a Wireless Connection
The Note 10 Plus 5G also supports Miracast, allowing you to connect to compatible smart TVs without needing a cable or wired adapter. You will be limited to 1080p resolutions at 30 frames per second, so you might consider a wired alternative if you need higher frame-rate or resolution. To get personalised instructions on setting up Miracast on your TV, search online for the name of your TV and "Miracast" or "screen mirroring". Good luck!
Wrapping up
With these five methods, you should be able to find the best method for your situation. If you found this helpful or you have any further questions, let us know in the comments below or write to us on Twitter @mobilefun or Facebook.