The new Samsung Galaxy S10 5G has a stunning 6.7 inch AMOLED screen, which deserves extra protection. If you're looking for the best screen protector for your new phone, then here are our favorite screen protectors, including the budget and premium alternatives.
1.Whitestone Tempered Glass Screen Protector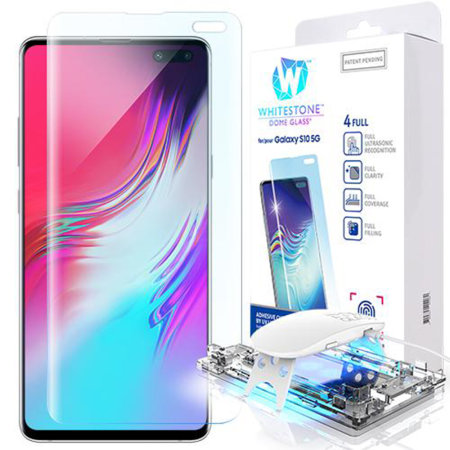 The Whitestone dome Glass Full-Screen Protector for Galaxy S10 5G is definitely a premium screen protector. Using a proprietary UV adhesive installation it is made in a way that allows it to work perfectly fine with the Galaxy S10 5G's fingerprint scanner without the need for a fingerprint cutout. Although it involves some extensive installation process for the protection it provides it is definitely worth it. After installing the screen protector you can enjoy the crystal clear clarity and longlasting protection. This screen protector ticks all the boxes in terms of protection and functionality.
We strongly recommend watching an installation video before attempting to install the screen protector yourself.
2. Olixar Case Compatible Glass Screen Protector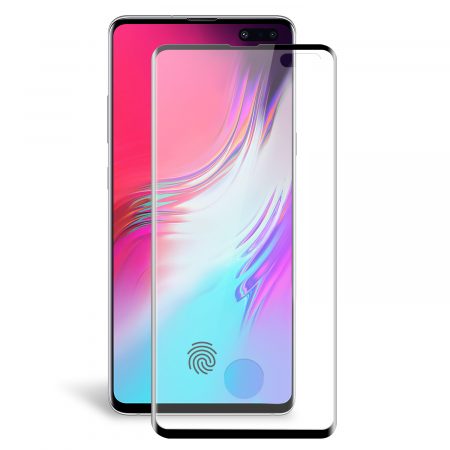 Keep your Samsung Galaxy S10 5G screen in pristine condition with the Olixar Tempered Glass Screen Protector. It is designed for an easy application to provide full coverage of your phone's screen while still allowing room for a protective case. This screen protector is fully compatible with the fingerprint sensor, however, this is achieved by a small cutout in the screen protector. This compromises slightly on the design of this screen protector but it also means a more budget-friendly option.
3.  Ringke Full Cover Screen Protector [2 pack]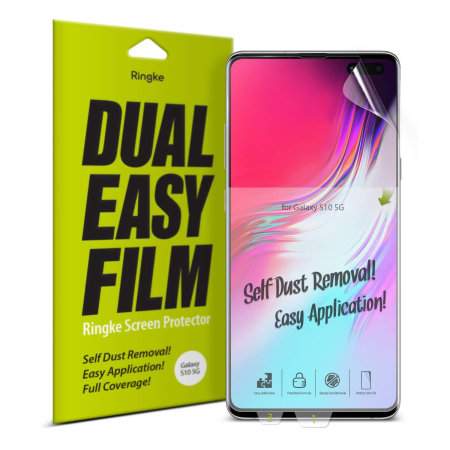 The new Ringke 4 Layer Dual Easy Ful Coverage Screen Protector is the perfect option for more flexible protection in the form of a protective film. With the little protection from drops, it will guard your Galaxy S10 5G's screen from key scratches, coin scratching and small denting. You will receive a pack of two and when applied properly, bubbles shouldn't be a problem. Perfect if you want basic protection.
4. Olixar Tempered Glass Camera Protectors [Twin Pack]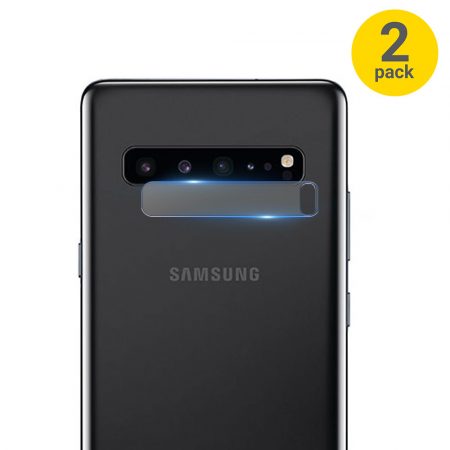 While protecting your gorgeous Galaxy S10 5G's screen, why not to add some extra protection to the camera lenses. Olixar Tempered Glass Camera Protectors will help to keep the camera screen scratch free. Made of 9H high-tension tempered glass construction for enhances shock protection it maintains perfect image clarity while protecting your phone's entire camera surface.
5. Olixar Film Screen Protector 2-in-1 Pack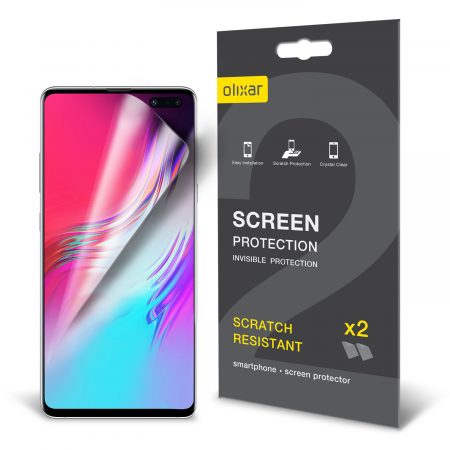 The Olixar Film Screen Protector is easy to install and contours perfectly to the Galaxy S10 5G's curves. It will protect your screen against minor bumps and scratches and if it needs replacing, you get two screen protectors for the price of one. It is also fully compatible with the Galaxy S10 5G's ultrasonic fingerprint sensor. So if you want basic protection, then Olixar Film Screen Protector 2-in-1 will be a perfect budget option.
Wrapping up! 
Thanks for checking out this article, we hope you enjoyed it and found it useful. If you would like to see our full range of screen protectors for Samsung Galaxy S10 5G, then click here.