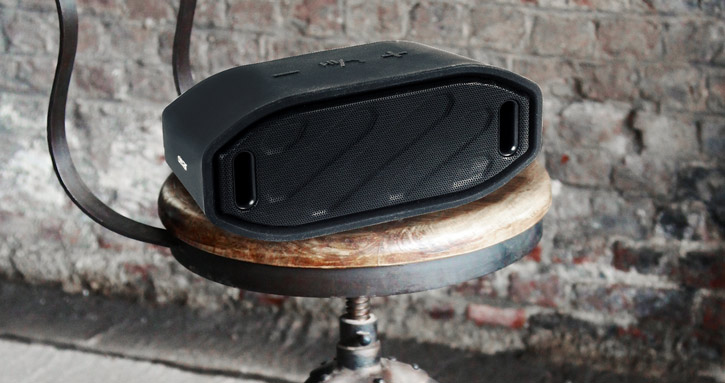 It's a fact: smartphone speakers are rubbish. As phones have gotten thinner, their speakers have become correspondingly tinier over time, reducing their maximum volume and losing bass, richness and clarity. That's lead to the rise of Bluetooth speakers, which offer much bigger and better sound. There are now dozens of Bluetooth speakers on the market, but most of them are pretty fragile and best used in the safety of your home. It's rare to find a speaker that is tough enough to survive elsewhere, whether that's properly out in nature, at a music festival or just in your back garden. That's where the Olixar ToughBeats comes in — this speaker is armoured to resist dust, mud, rain and other environmental hazards. It's highly rated by Mobile Fun customers, and best of all it's cheap too. Let's take a closer look, shall we?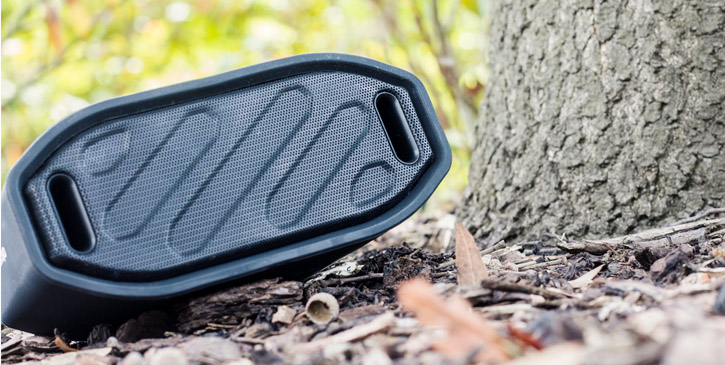 The Olixar ToughBeats is designed to survive anywhere you put it (apart from the bottom of a pool, or like, in a black hole or something. We're not wizards.) It comes with IPX4 protection, showing it is completely protected against dust ingress and can resist splashes of water (e.g. rain) as well. The speaker is also armoured, with a rugged silicone exterior that can stand years of use. Whether it's exploring the wild woods or getting a drink spilled on it at a garden party, this speaker can withstand one heck of a lot.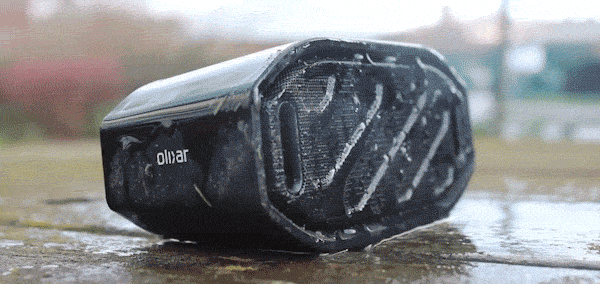 Of course, having a speaker that doesn't die isn't useful unless it sounds good too. Thankfully the ToughBeats impresses in this department, with a bold and rich sound that includes defined bass, punchy mids and crisp highs. The 3W speaker provides surprisingly loud sound reproduction for its size, ensuring that you can put this speaker in the centre of the room at a party and still hear it clearly.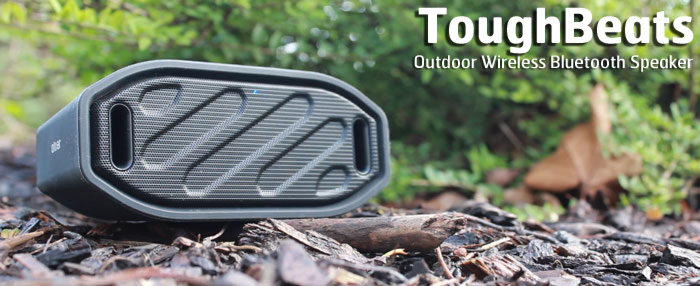 The ToughBeats is well equipped in terms of connectivity, too. You have your choice of Bluetooth or 3.5mm line-in modes, and there's even a built-in microphone for hands-free calling. Buttons on top of the speaker allow you to accept or reject calls, skip tracks and adjust the volume without needing to touch your smartphone. Awesome!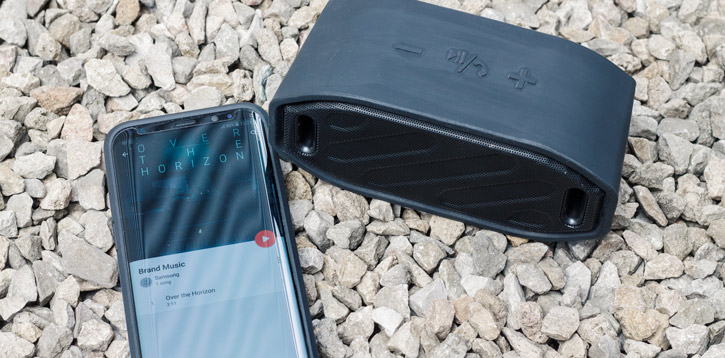 The Olixar ToughBeats is available now from Mobile Fun. To see more information or pick up one of your own, check out the link below!
Thanks for taking a look at the article, and be sure to let me know what you think in the comments below! You can also reach us on Twitter or Facebook if you prefer. We read it all! Thanks again and we'll see you on the next one.