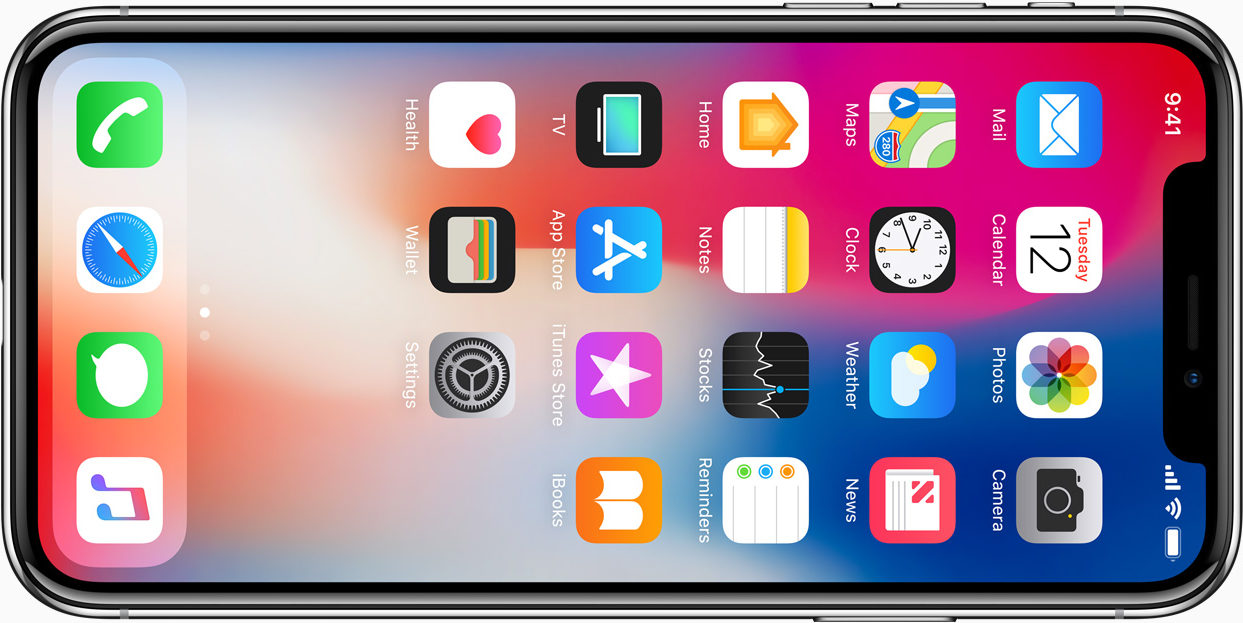 The iPhone X is here and it has never been more important to protect your precious device. Here are eight of our favourite cases, from tank-like protective cases that'll keep your investment safe to slim and stylish numbers that will keep your £1000 smartphone looking like a million bucks. Let's get right into our iPhone X case recommendations!
---
8. LoveCases Luxury Crystal iPhone X Case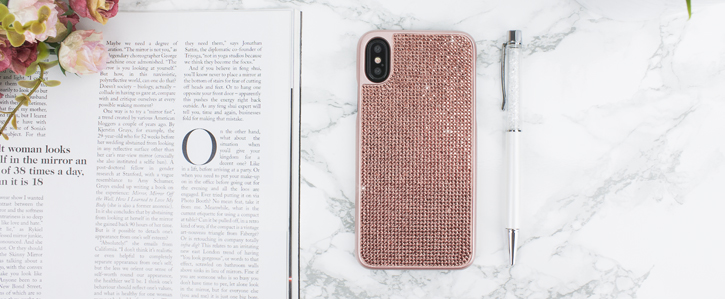 LoveCases are a new case brand on the scene and have come out with some truly beautiful designs. This design that they describe as a 'shimmering curtain of gems' particularly catches the eye. With a sturdy polycarbonate frame and a snug fit, this luxurious case will protect your new iPhone while giving your device a touch of class. Give your iPhone X a chance to really shine with this glistening entry!
---
7. UAG Monarch Premium Protective Case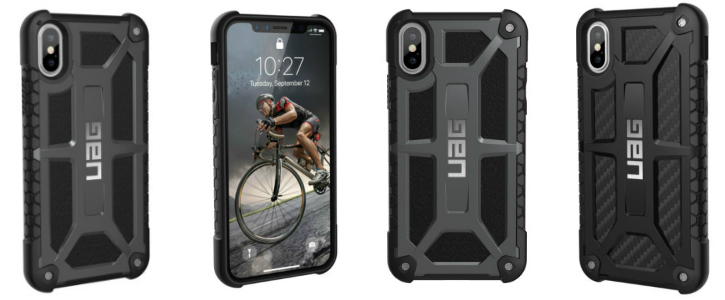 UAG live up to their stand out reputation with the rugged iPhone X case that is the Monarch Premium. This incredibly popular case boasts 5 layers of protection with genuine leather to stop any damage from occurring to your shiny new iPhone. Coming in Graphite and Carbon Fibre options, this case not only looks the part but is a proven protector with military drop test certification. This is well and truly the king of protective cases!
---
6. Olixar X-Trex iPhone X Rugged Card Kickstand Case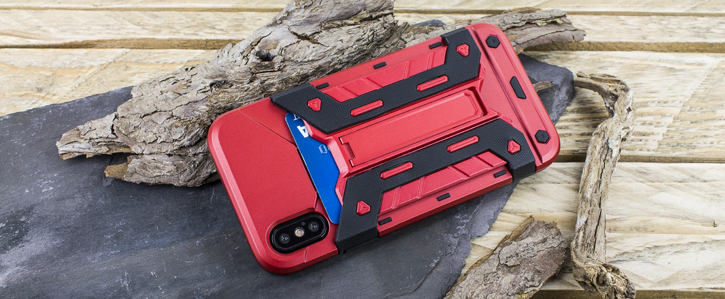 This tough iPhone X case provides excellent protection whilst also giving your iPhone X new features and functions. For example, a built-in rear kickstand will support your iPhone X in landscape mode so you can enjoy videos on the expansive new OLED screen. There's also a card slot that allows you to keep your most essential paper or plastic close at hand, whenever you need it. The case's rugged design and all-around protection also make it a sound choice.
---
5. Ghostek Nautical Series

The Ghostek Nautical Series is designed to add impressive waterproofing and shock resistance to the iPhone X, making it much more likely to survive a traumatic event — whether that's dunking your iPhone in the toilet, having it pop out of your pocket or missing that fateful throw onto the bed at the end of a long day. The case is completely waterproof to a depth of one metre (for up to 30 minutes), with a triple layer construction that protects the screen, body and internals of your iPhone X. If you want to ensure your phone remains safe come hell or high water, the Ghostek Nautical Series waterproof iPhone X case is for you.
---
4. Olixar Sentinel: Case + Screen Protector

The Olixar Sentinel is the first two-in-one protection system for the iPhone X, providing top notch protection on the front, back and sides. The system comprises of a premium tempered glass screen protector and a rugged yet flexible non-slip case. These two items combine together perfectly, helping to ensure your iPhone X won't take damage from drops, knocks or scratches. If you want excellent value for money iPhone X protection, you won't find much better than this!
---
3. Ghostek Covert 2

The Ghostek Covert 2 is a protective iPhone X case, with extra-rugged corners to absorb the impacts of drops and knocks. It's also available in a wide range of colours, allowing you to personalise the look of your iPhone X. No matter which shade you choose, you'll get to show off your iPhone's design through the transparent back panel and sides, without giving up the military-grade protection that your iPhone X deserves. A non-slip TPU grame, silicone gel bumper corners and a polycarbonate back cover make for one tough nut to crack.
---
2. Olixar X-Ranger

The X-Ranger is a new addition to Olixar's range for the iPhone X. With multiple layers of shock absorbing material, this lightweight tough case will guarantee that your iPhone stays safe from drops and knocks. The X-Ranger's stand out feature is its multi-functional nature, featuring a kickstand, card slot and 26-in-1 in one multi-tool. With this unparalleled iPhone X survival case, you'll be ready for all situations!
---
1. Olixar ExoShield
The Olixar ExoShield is our top choice right now for the iPhone X. This slim and clear iPhone X case shows off your phone in all its glory, without opening up the vulnerable glass front and back to scratches or cracks. The case has been made with a non-slip coating to prevent your iPhone from taking a tumble, while a raised lip around the screen prevents the screen from receiving a direct hit. This case is an absolute bargain at £10, so check it out for yourself!
---
Wrapping up
Thanks for checking out our favourite iPhone X cases. I'm sure we'll have many more new arrivals before the phone even hits stores, so be sure to check out our full range of cases and covers via the button below!
See all iPhone X cases and covers >>