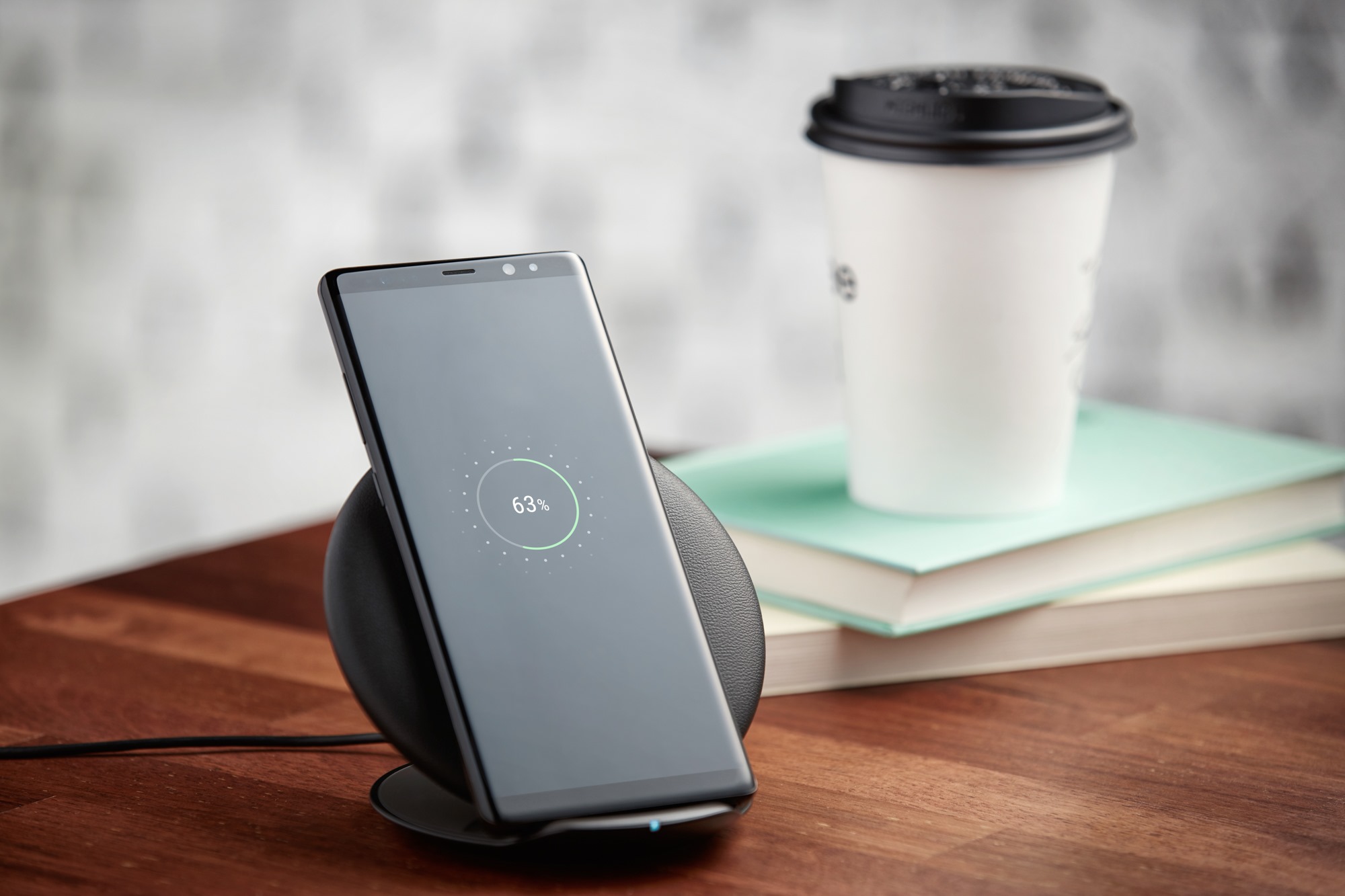 Samsung's Note 8 comes with wireless charging built in, allowing you to charge your phone without fumbling with a USB-C cable every time you need a top-up. Just place your Note 8 on a charging pad, and you can rest assured that it's getting the juice it needs to last the day.
What wireless chargers work with the Note 8?
The Note 8 supports Qi wireless chargers rated up to 15W, so-called 'fast wireless charging'. This allows for much faster top-ups than first-generation wireless chargers, helping to minimise the difference in charging times between wired and wireless charging.
What are the best wireless chargers for the Note 8?
Without further ado, here are five of our most heavily recommended Note 8 wireless chargers — for your bedside table, your desk and your car. Let's get started!
1. Official Samsung Wireless Fast Charger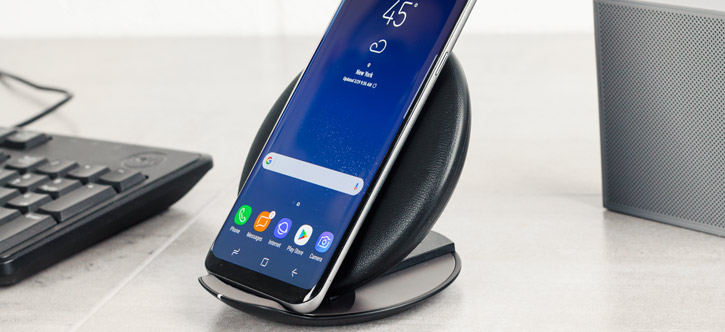 This official wireless charger from Samsung is stylish and sophisticated, with a leather-like appearance and a convenient folding design that allows you to recharge your phone flat or propped up. This charger fully supports the Qi 15W fast charging standard, so you can benefit from greatly reduced charging times. This is one of the more expensive options available, but the quality you get makes it quite worthwhile.
2. Spigen Essential F302W Wireless Charging Pad

This ultra-slim wireless charging pad for the Note 8 uses premium materials to produce a stylish look and excellent portability.  The pad includes a minimalist black or white design, a non-disruptive blue LED charging indicator and built-in overheating protection. This charger charges at standard speeds only (5V), so it's most suitable for long use periods (e.g. overnight or throughout the work day).
3. Spigen Essential F301W Fast Wireless Charging Pad

If you want a faster charging experience, then the F301W from Spigen should be just up your street. It's also slim and stylish, but this Qi charger operates at 9V, allowing it to charge 1.5x faster than standard wireless chargers. That makes it much better in situations where you're going to be picking up and using your phone throughout the day, allowing you to get the most out of the limited time you have available. This Qi charger is available in black only.
4. Universal Slim Qi Wireless Charger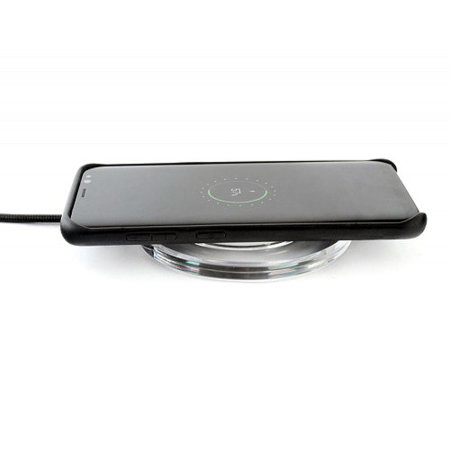 This unbranded wireless charger is the cheapest option available, giving you standard-speed wireless charging at the fraction of the price of competing options. The charger has an anonymous black circular design, with an unobtrusive LED indicator and built-in overcharging protection. If you want to try wireless charging but you don't want to go all-in, this is a nice choice.
5. AirCharge Koncept Desk Lamp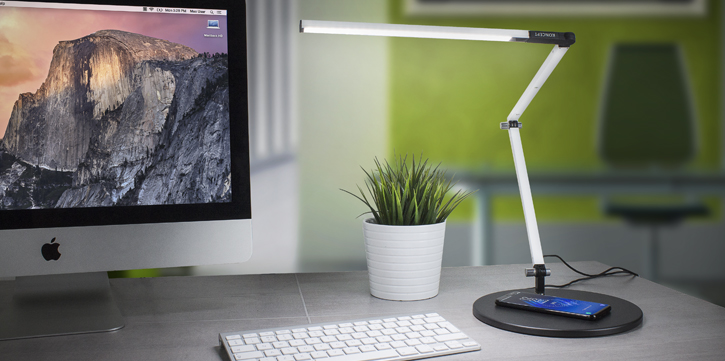 This is something a little different: a stylish modern desk lamp that doubles as a Qi wireless charger. It's a nice addition to your desk, allowing you to recharge your phone and shed light on whatever you're working on. The wireless charger built into the base of the lamp only supports standard speeds, but if you're burning the midnight oil then that's probably more than enough!
Wrapping up
Thanks for taking a look at our range of Note 8 wireless chargers! We'll continue to update this blog as new models are available, but you can see the full range of options via the button below. Thanks for joining us once again, and we'll see you on the next one!
Shop Note 8 wireless chargers >>