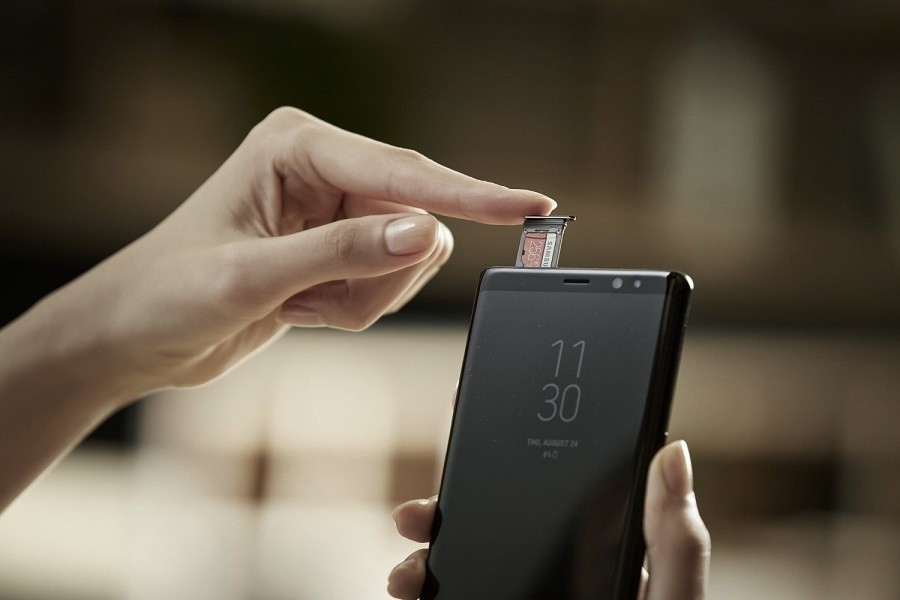 Does the Galaxy Note 8 support Micro SD cards?
Short answer: Yes.
Long answer: Yes, the Galaxy Note 8 supports Micro SD cards. Its expandable storage can accommodate cards between 16 and 256GB in capacity, so you're free to get memory cards of basically any size.
See our full range of Note 8 memory cards
Speed ratings: what you need to know
We recommend Micro SD cards that have at least a UHS Speed Class 1 (U1) rating. This is equivalent to the older Class 10 standard, and means that cards will be able to write at 10 MB/s. The new standard is shown with a 1 in a U symbol; you may also see a 10 in a circle. These cards are capable of recording Full HD 1080p footage directly to the card, as well as giving you more space for songs, photos, videos and apps.
If you would like to record 4K Ultra HD footage directly to a Micro SD card, you'll need a faster memory card. For this, we recommend a UHS Speed Class 3 (U3) chip, which can support write speeds of at least 30 MB/s. This will also reduce the time it takes to copy media files to and from the card, whether you're talking about songs, photos or videos. Apps installed to the Micro SD card will also launch faster, so if you don't want to wait around then a UHS Speed Class 3 memory card is your best bet.
Our top 4 Micro SD recommendations
4. Kingston Digital: 16GB, U1
This budget memory card adds 16GB of storage to your Note 8, giving you a decent amount of extra room for taking photos, recording videos or storing extra songs, films or TV shows. The U1 speed rating ensures fairly rapid access, and you get a full-size SD adapter that lets you use the Micro SD card in larger devices like DSLRs and camcorders. If your budget is tight, this is a good choice.
3. Lexar: 64GB, U1
This discounted Micro SD card comes with a massive 64GB of storage, at the same UHS Speed Class 1 rating. That gives you a ton of extra space for apps and media files, and will also suit anyone that wants to take photos and record 1080p videos without running out of internal storage. This Micro SD card also comes with an SD adapter for use in larger devices, so your Micro SD card will still be useful even in your later phones.
2. Sandisk Extreme: 64GB, U3
If you want to run a lot of apps and games from your Micro SD card, or you are interested in recording 4K Ultra HD video, then this is the card for you. You get 64GB of space, more than doubling the internal storage, and you step up to the UHS Speed Class 3 rating. This gives you three times the write speed of a UHS Speed Class 1 card, minimising the time it takes to open apps, copy video files and so on. A full-size SD card adapter is also included.
1. Samsung Evo Plus: 128GB, U3
This is the cream of the crop, one of the best cards on the market. You get a whopping 128GB of storage, tripling the amount of storage available on your phone, and you get those delectable U3 speeds as well. The Evo Plus is a little pricier than the other options on this list, but it's a future-proof card that will continue to be useful for years to come… and that makes the difference in price a lot more understandable.
Wrapping up
Thanks for checking out the article. If you have any questions about Micro SD cards for the Note 8 — or indeed anything else! — let us know in the comments below. We hope this article was helpful, and that you'll remember us for future Note 8 accessory updates!
See our full range of Note 8 memory cards