Short answer: Yes!
Long answer: Yes, the Moto E4 and E4 Plus have Micro SD card slots, allowing you to cheaply and easily expand your available storage.
You can check out our full range of Moto E4 Micro SD cards at competitive prices here. Both phones can accept up to 128GB cards, so go nuts if you really want to store a ton of videos, photos or other data on your phone at once. However, we'd recommend a more sensibly-sized 16GB, 32GB or 64GB card. Here are some of our favourites.
Lexar 16GB Class 10 Micro SD Card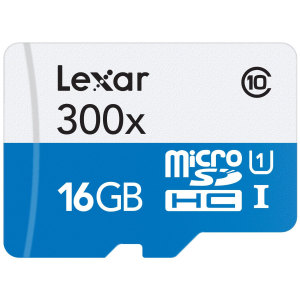 We start with Lexar's low-cost 16GB Micro SD card, which provides a decent amount of capacity with a good UHS Speed Class 1 rating. That means you won't have to take too long while you're backing up photos from your phone or installing apps to your Micro SD card. This Micro SD card is also water resistant, ensuring it'll survive even a dunk in the sink without damage.
SanDisk Extreme 32GB Micro SD Card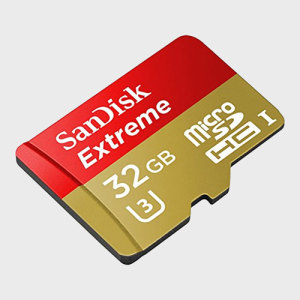 The SanDisk Extreme is an incredibly fast Micro SD card, with a UHS Speed Class 3 rating that means you'll be spending the absolute minimum time waiting for apps to install, videos to be copied and images to be backed up. 32GB is also a good amount of space, even if you're capturing videos in the Moto E4's highest quality settings. All in all, a good fast Micro SD card that will still be good in two years when you move to a new phone.
Kingston 64GB Digital Class 10 Micro SD Card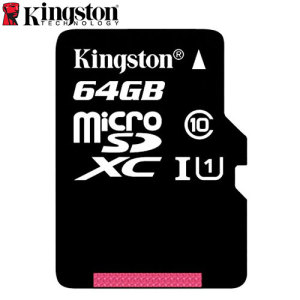 This Micro SD card has an expansive 64GB capacity, for not much more than the 32GB card that we saw earlier. The card includes a U1 / Class 10 speed rating, so it should be pretty fast at copying images, songs and videos back and forth. Finally, this card comes with a full-size SD adapter, allowing the same card to be used in DSLR cameras or plugged into a laptop's SD card.
Wrapping up
Thanks for checking out the article. If you have any questions or comments, please chime in below! Thanks again and enjoy the rest of your day.