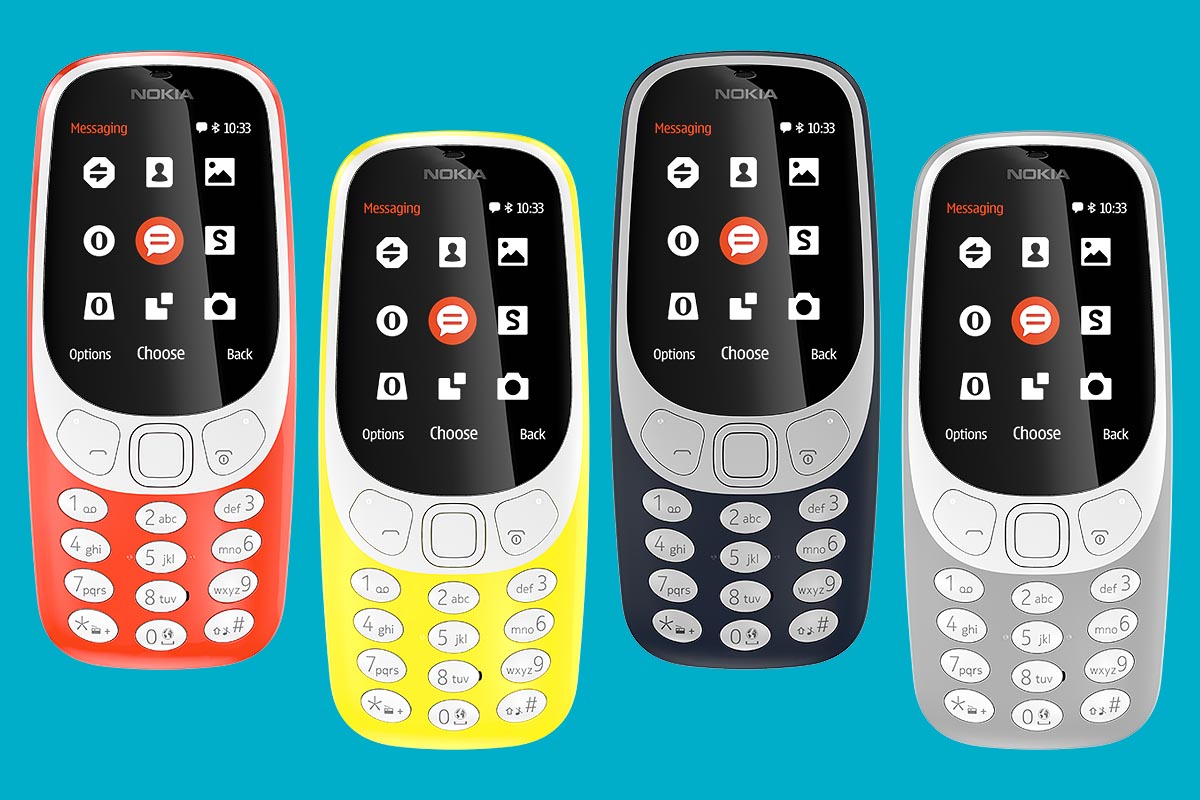 Hello, friends! Today we're looking at the cute and quirky Nokia 3310. No, not the one that first appeared in 2000! We're talking about the modern remake, the 2017 model that's coming soon to the UK. We've got the phone in multiple colours, all SIM-free and unlocked for you to use on whatever mobile network you want. Let's take a closer look, shall we?
Even today, the Nokia 3310 remains one of the most-loved phones. Everyone seems to have had one or wanted one back then, and stories of its legendary durability, long battery life and one killer app (Snake II). The remake boasts all of these traits, which should make it a strong choice for anyone looking for an alternative to today's always-connected there's-an-app-for-that lifestyle.
The new Nokia 3310 is based on Nokia's Symbian 30+ OS, and contains a few modern niceties, like an upgraded version of Snake (with more realistic graphics!), a rudimentary web browser  (for Twitmergencies) and a 2-megapixel camera.
However, the real appeal is that you can call, you can text, and that's it. Best of all, modern internals make this Nokia 3310 way more long-lasting than the original; it can reach 31 days of standby time and a talk time of 22 hours is impressive too. There's even a colour screen; super advanced!
The Nokia 3310 is coming soon to Mobile Fun in four colours: red, yellow, blue and grey. The phone will cost just £50 sim-free, and should be coming soon. For the latest details, more information and some cute photos, check out the product pages linked below:
Thanks for checking out the article. We look forward to hearing your feedback!