Just like the entire world, gadgets are going online whether you like it or not — and that's particularly true in the booming smart home sector, which offers everything from simple remote-controlled lights to smart locks, speakers and sensors. Here are five easy ways to make your home a little smarter, whether that's to save you time, keep your stuff safe or just for the fun of it. Let's take a look!
5. Automate anything with a smart plug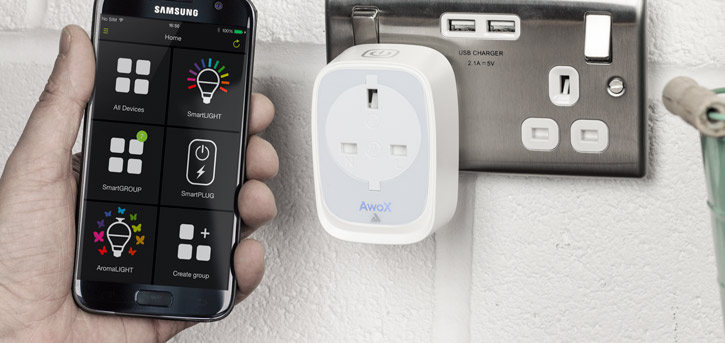 There are loads of super advanced smart appliances, but one of the best ways to make your home smarter is also one of the simplest. Picking up a smart plug will allow you to turn on and off anything using your phone; handy when you're on the other side of the bed, better still when you're at work and you've remembered that the lights are still on. You can also set up automatic routines for your lights and other electricals, to fool Home-Alone-style burglars or heat up a room before you get home from work.
Take a look at smart plugs from Awox or Promate, or spring for the Energenie MiHome Starter Pack, which includes three plugs and some other useful kit. There are more options in the smart home power & wi-fi section too.
4. Keep your valuables safe with smart gadgets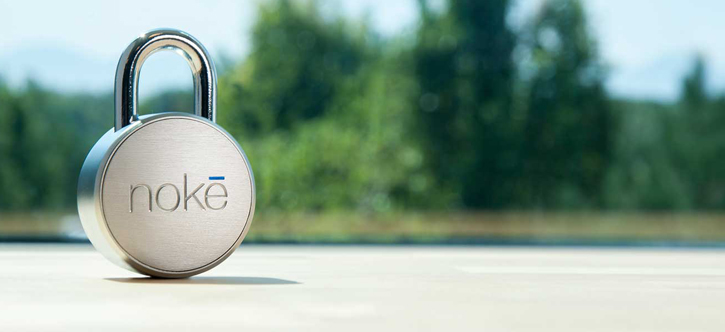 Padlocks are a sensible way of keeping your bikes and other possessions where you've left them, but it can be a hassle to remember all the combinations or keep all the keys with you. Thankfully, there's a better way — a smart plug. It has all of the physical durability of a normal lock, and more as it doesn't have a keyhole to pick or a combination to brute force. Instead, it'll only open with an app on your phone, preventing opportunistic theft and saving you time. Check out the Noke Padlock!
Security cameras are another traditional favourite, and they also have modern smart alternatives. For example, the Flix FX video monitoring system allows you to tune into your camera from anywhere in the world, where you get a live 1080p video stream in regular or night vision modes.
You can check out our full range of smart home security gadgets for more ideas too.
3. Light up your room (and play some tunes) with a smart light bulb

Light bulbs are the most common smart gadget these days, and it's easy to see why — with one relatively inexpensive purchase, you can control your lights from afar. You can also get fancier models with RGB lighting, allowing you to totally transform the atmosphere of a room with a few taps in an app. Best of all, you can control multiple bulbs from the same app, which saves a lot of hassle and allows for some clever combinations. You can even get a smart light bulb with a built-in Bluetooth speaker; the perfect way to saturate a room in music without any obvious speakers.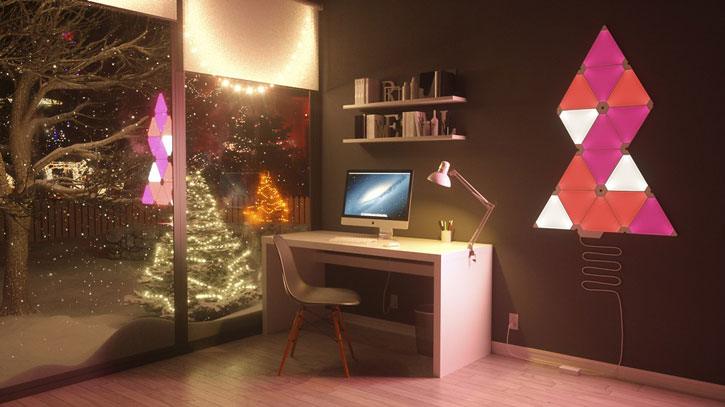 Of course, light bulbs aren't the only way to light your home. You can also pick up a smart candle that adds ambience to any room, which even gets blown out like the real thing. If you have an eye for the grandiose, you can also pick up a modular smart lighting kit that adds inimitable style to any room.
Check out the MiPow Playbulb for the aforementioned speaker + RGB smart bulb, the MiPow Playbulb Candle, the Nanoleaf Aurora smart lighting kit, or our full range of smart home lighting options!
2. Make sure your room is just right with a smart temperature & humidity monitor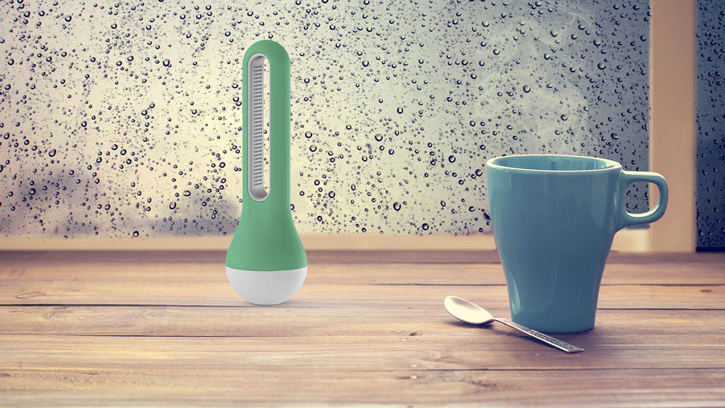 Smart homes aren't just ones with a lot of fancy gadgets — it's one that's better to live in. That's where our next smart home idea comes in. It's a climate sensor, with a sleek and organic look that allows it to fit in anywhere. The sensor provides you with all the information you need to judge the air quality of your room, including temperature and humidity. That makes it easy to work out when you feel most comfortable, and gravitate towards those same conditions in the future. You can receive alerts when rooms become too wet, dry, hot or cold, and up to sixteen sensors can be used to get a comprehensive map of your home or office's environment. If you are tired of guessing why your room feels stuffy or unpleasant, this is a brilliant solution.
Take a look at the KSIX Clima Sensor for more information.
1. Keep in touch at home with a connected smart speaker
You don't have to buy an expensive smart fridge to stay connected in the kitchen. One great alternative is the Triby Connected Speaker, which allows you to place and receive calls, exchange drawings and generally stay connected while you're at home. The speaker attaches magnetically to your refrigerator or comes with you throughout the house, where it will happily play music and pass on messages for days before needing a recharge. There's even a cute little flag that pops out when a message is received by the Triby, so you can rush over and see who's gotten in touch. It's a great way for friends and families to stay connected, and it's a nice sounding Bluetooth speaker too.
Here are the full details on the Triby Connected Speaker, so take a look.
Wrapping up
I hope these smart home ideas have sparked your imagination! Stay tuned for more smart home solutions from Mobile Fun; we'll catch you on the next one!