Got a 2016 MacBook or MacBook Pro? Tired of not having enough ports on your laptop? These hubs and adapters are the answer. Read on for five of the best-loved options, available in a range of configurations to suit your personal and professional needs.
5. Belkin USB-C & USB-A 4-Port Mini Hub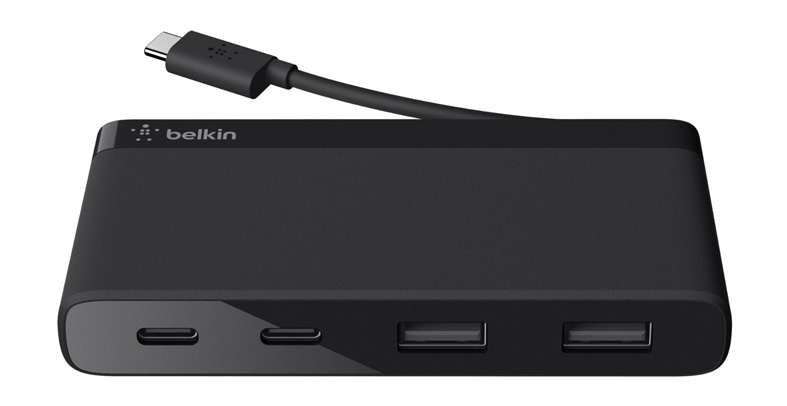 Port Report: USB-C (2), USB-A (2)
This Belkin USB-C hub is a decent choice if you're looking to turn one USB-C port into multiple USB ports of both types. You get two USB-C ports and two USB-A ports, making it easier to connect multiple USB peripherals without sacrificing all of the ports on your MacBook. The Belkin adapter is also very slim, with a fold-in cable that reduces the clutter in your laptop bag. Note that USB-C passthrough charging and video adapters are not supported on this hub, so if these are must-have features then read on!
4. Moshi USB-C Multiport Adapter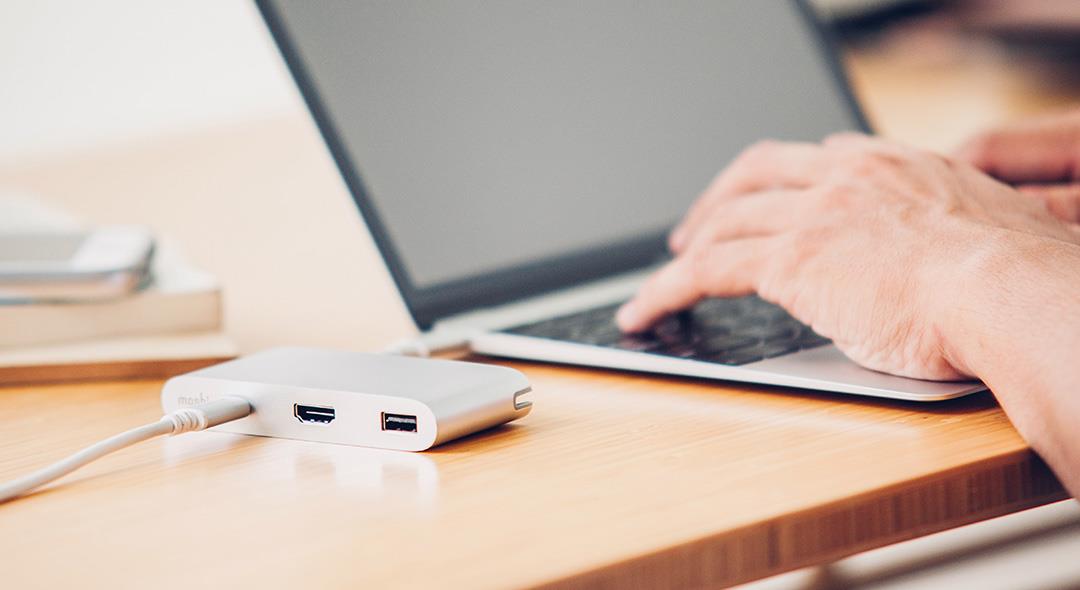 Port Report: USB-C, USB-A, HDMI
The Multiport Adapter from Moshi is dead simple: it adds HDMI video and traditional USB-A to any USB-C port on your Macbook Pro. That means it's easy to connect a monitor, projector or TV to use as a second display, while also plugging in one USB peripheral like a mouse, keyboard or flash drive. You also get a USB-C port, so you can charge your MBP or plug in a USB-C peripheral. The Moshi Multiport is a solid choice: reliable and with superb build quality, thanks to its aluminium construction.
3. Satechi USB-C Adapter & Hub with USB Charging Ports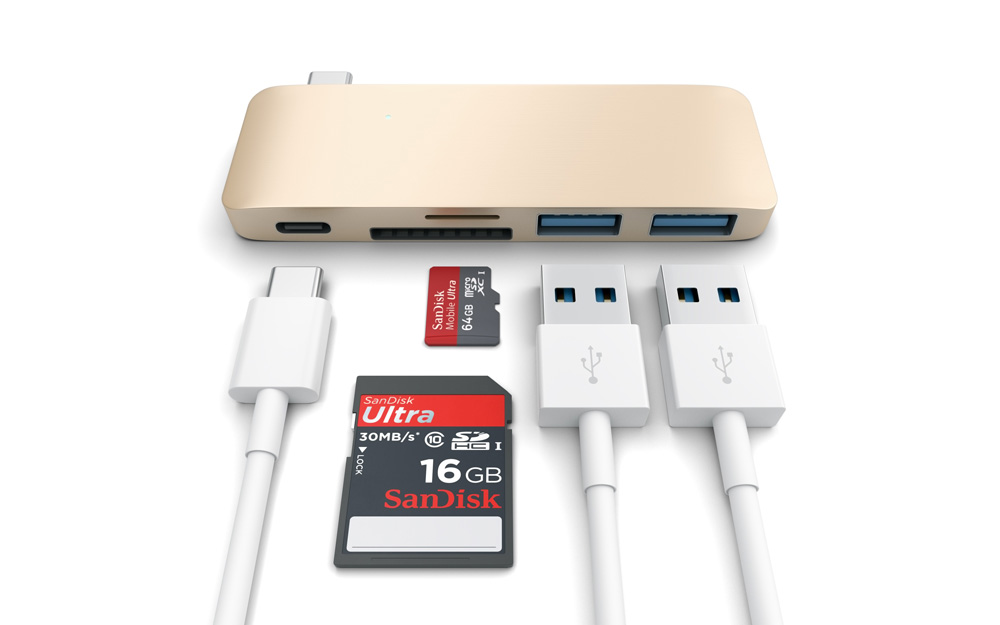 Port Report: USB-C, USB-A (2), SD, Micro SD
This charging hub from Satechi connects directly to the side of your MacBook Pro, making it super convenient to plug in new devices as necessary. There's a lot to do here too, including two essential ports for photographers: Micro SD and SD. Besides this, you get a couple of extra USB-A ports and a USB-C passthrough port. The hub even comes in four different colours, so it'll match any MacBook Pro: silver, gold, rose gold and space grey.
2. Promate USB-C Adapter USB, Micro SD & SD Card Hub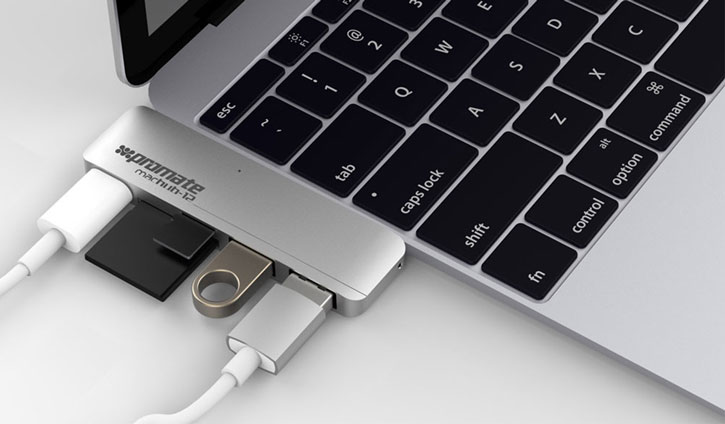 Port Report: USB-C, USB-A (2), SD, Micro SD
This USB-C Hub is a little cheaper than the Satechi version, and includes all of the same ports (and even in the same configuration). The only downside? There are slightly fewer colours. Choose from space grey, silver and gold.
1. Satechi USB-C Aluminium Multi-Port 4K HDMI Adapter & Hub

Port Report: USB-C (2), USB-A (3), HDMI, SD, Micro SD, Ethernet (!)
OK, this adapter has it all. USB-C? Sure, you get two. USB-A? Why not three! HDMI for connecting up to a 4K monitor? Yeah, no worries! SD and Micro SD for photographers and videographers? Check. Ethernet, for people that hate Wi-Fi? Sold! Absolutely everything you need, all in one dongle. It's more expensive than its peers, but you absolutely get what you pay for — awesome.
Thanks for checking out the article, and let us know if we missed one in the comments below!