The iPhone 7 and 7 Plus are water resistant, but they are not waterproof. If you want some additional water protection, your best bet is picking up a wateproof case like the LifeProof Fre or the Ghostek Atomic 3.0. Let's take a closer look at each option in the blog below.
LifeProof Fre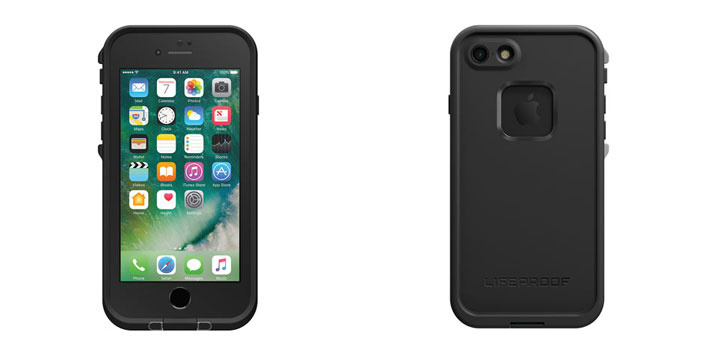 Let's look at the LifeProof Fre first. The Fre is the light version of the standard LifeProof case, minimising added bulk without negatively impacting water resistance. Every case is factory water tested, so you can be sure no water with get through.
The LifeProof Fre also meets military drop test standards, ensuring a drop or knock won't prematurely end your iPhone's life. The Fre covers the rear camera lens with double AR-coated optical glass, protecting the lens from scratches while allowing for unmatched optical clarity.
The case is also available both for the iPhone 7 and iPhone 7 Plus; our second case is only available for the iPhone 7 (albeit in two different colours).
for iPhone 7 > for iPhone 7 Plus >
Ghostek Atomic 3.0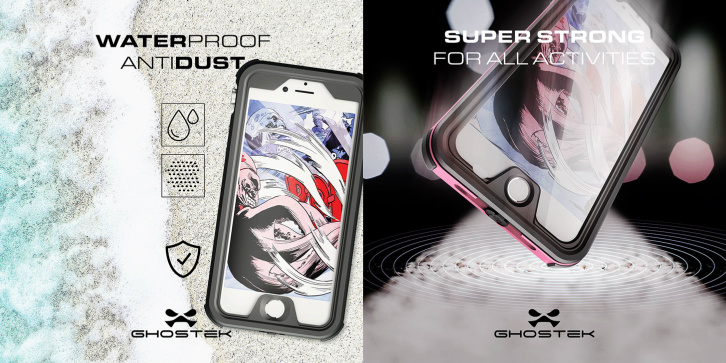 The Ghostek Atomic 3.0 is a more stylish case that still delivers IP68 water resistance. It also has a clear back, letting you show off your choice of colours.
The cases uses a thicker three-layer design for protection against drops and scratches, including raised rubber corners, an aluminium frame and a high-grade screen protector. The camera lens is left uncovered, with a 2mm lip around it to prevent scratches.
The Atomic 3.0 is available for the iPhone 7 only in pink or black. For more photos and information, please see the product pages linked below.
Pink for iPhone 7 > Black for iPhone 7 >
Wrapping up
Thanks for checking out the article — I hope it proved helpful! For all our latest waterproof iPhone cases, please check out the full ranges linked below: