Earlier today we looked at some smart lights for your garden, and now we're back with some more lights for inside your house. Specifically, we're talking about fully customisable Christmas lights from LEDworks, called Twinkly. They're the perfect addition to your tree, so take a look!
Shop for Twinkly Smart LED Christmas Lights >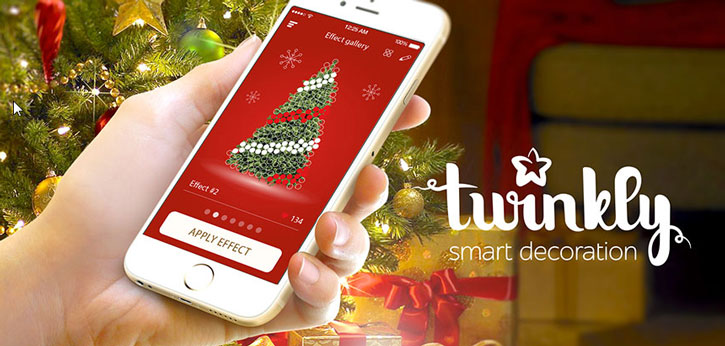 This 10m strand of Christmas lights uses the latest RGB LEDs, giving you the option of choosing any colour you like for your Christmas tree. They're also nicely diffuse, giving your fairy lights that classic twinkly look.
What makes these Twinkly lights so special is how smart they are. Using your phone or tablet's camera, the app can see where your lights are placed on your tree, allowing you to light up different areas with different colours or animations. Of course, you can also place them elsewhere indoors; you don't need a tree!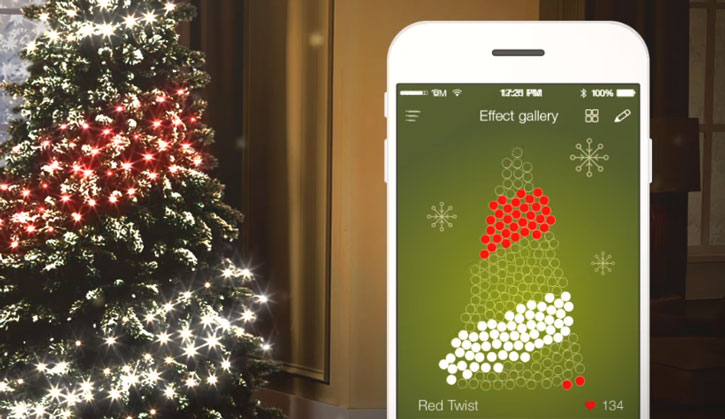 The free Twinkly app has a frequently updated gallery of animations and colour combinations, so whether you want something intense or relaxed, you're sure to find something to suit.
You can also make your own custom colours and animations, then share them with your friends online — Christmas is all about giving, after all!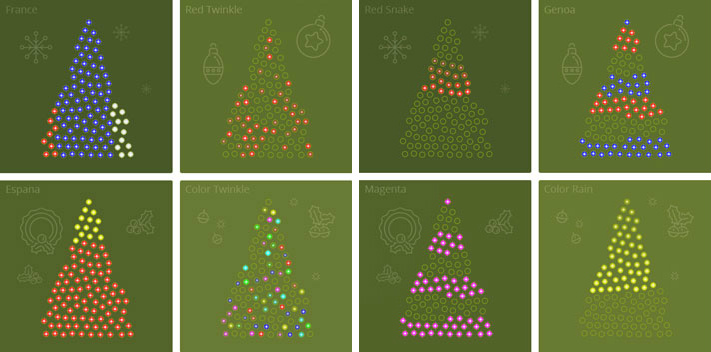 The lights connect to your phone or tablet via Bluetooth, or to your home network using Wi-Fi. They're UK mains powered, with a 3m cable that makes it easy to plug them in even if your tree isn't right next a power source.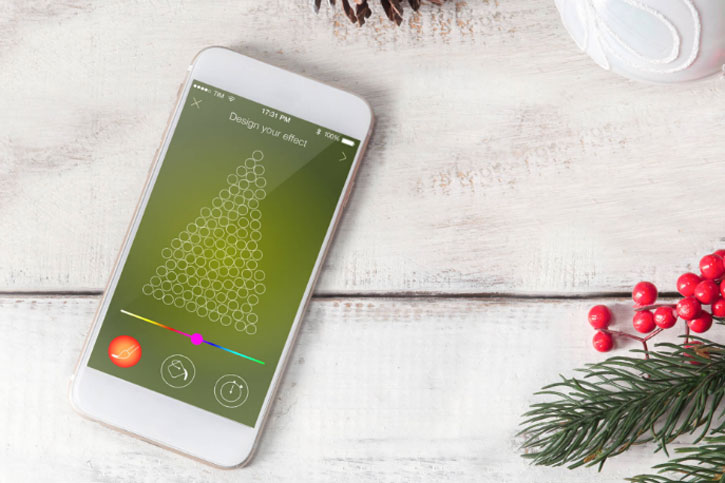 We've been really cheered up by the installation of our Twinkly lights, and I'm sure you'll feel the same way! To get a set of your own and find out more information, check out the product page linked below.
Shop for Twinkly Smart LED Christmas Lights >