The LG V20 isn't coming to Europe yet, but you can still import it or get it on vacation. Here are some of our best cases and accessories for the new phone!
Shop LG V20 cases > Shop LG V20 accessories >
5. FlexiShield Gel Case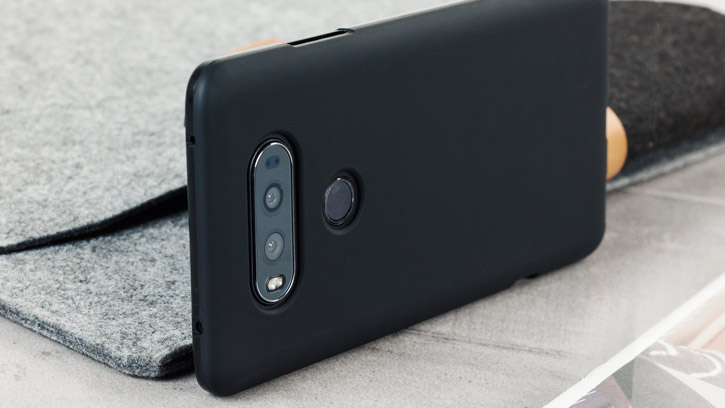 We start this list with the simple and dependable FlexiShield, a gel case for the V20. It comes with all the right cutouts for the phone's ports and features, and adds minimal bulk to its skinny frame. The case adds grip to prevent accidental drops, and also prevents scratches from accruing on the body of the phone. If you're looking for a simple and inexpensive case for the V20, this is a great shout.
4. Spigen Rugged Armor Tough Case
The Rugged Armor adds much more armour than the FlexiShield, as you might guess from the name. The case is made from impact-resistant TPU, with carbon fibre detailing on the top and bottom. That makes for a cool, modern look that fits well with the phone's advanced capabilities. It also provides good drop protection; the case even meets the 810G military standard and survived a drop from 48 inches a total of 26 times — not too shabby!
3. Olixar Tempered Glass Screen Protector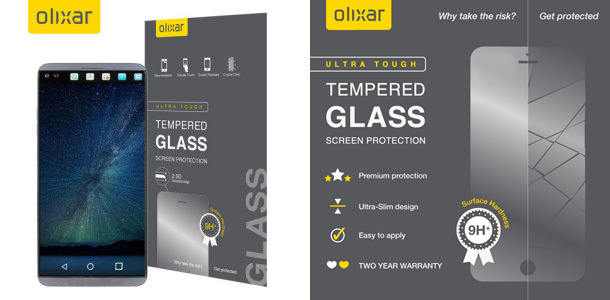 This tempered glass screen protector is easier to install and lasts longer than a plastic alternative, which in my eyes makes up for the higher price and slightly larger dimensions… not that 0.26mm is particularly thick! The protector comes with a two year warranty and an anti-scratch coating that should keep it looking good for the useful life of your phone.
2. Rearth Ringke Fusion Case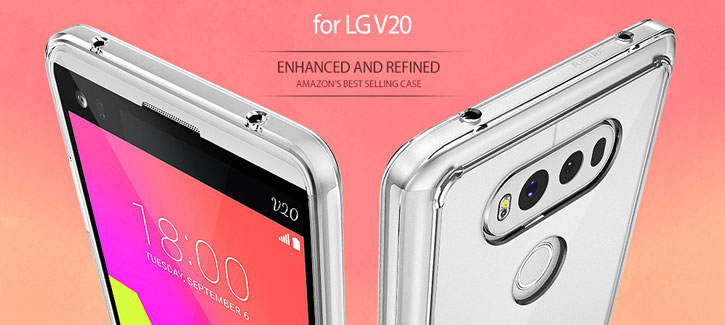 This clear case is a good choice for showing off the V20's modern design. It's made from transparent polycarbonate and rubber, which helps the case attain the 810G military rating we discussed before — a rarity for a clear case. The case also has anti-scratch properties, allowing it to look good for much longer.
1. Zizo Static Series Tough Case w/ Kickstand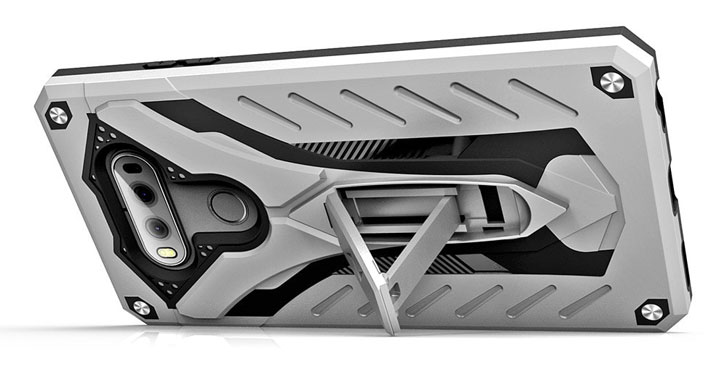 We conclude with Zizo's Static Series tough case. This case has a hard military look that's backed up with the very same 810G military standard we saw on two other cases before now. However, the Zizo also adds a unique kickstand which is great for reviewing video footage you've shot on the V20 (or just watching YouTube clips of cute kittens). If you want a tough as nails look that is more than skin deep, the Static Series is a great choice.
Wrapping up
As always, thanks for taking a look at the blog! For more information, please look at the links above or leave your question in the comments below. Have a good week, fine reader!
Shop LG V20 cases > Shop LG V20 accessories >