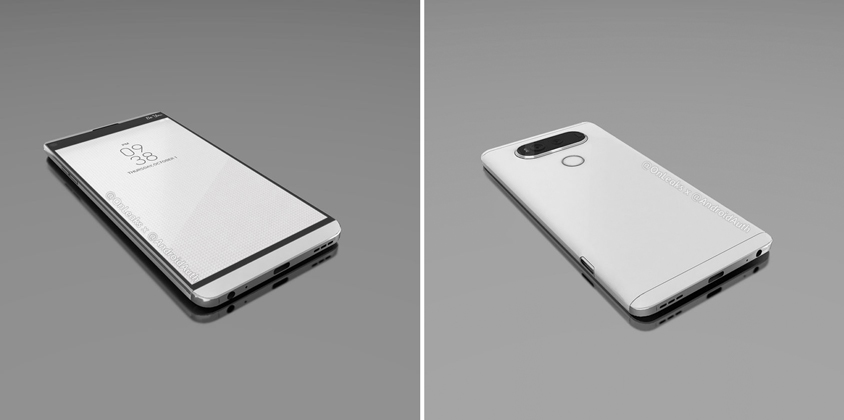 We already know that the LG V20 is going to be the first phone to ship with Android Nougat, but until today we didn't know much about what it was going to look like. Now we have a pretty good idea of what to expect, thanks to leaked renders that appeared on Android Authority and @OnLeaks.
Secondary display, but no second selfie cam
The renders show the device from every angle, revealing a lot of its secrets. To start with, we can see that the secondary ticker display that debuted on the LG V10 is back, again sitting above the primary display. This ticker can be used for notifications, app shortcuts, and other specially-made widgets.
The first big difference is that the phone only appears to have one front-facing camera, rather than the dual unit that was found on the V10. This is made up for by the rear imaging system, which features two cameras like the LG G5. The camera section protrudes a bit from the back of the phone; Android Authority report that the phone will measure 7.7mm and the camera bump will extend to 8.8mm.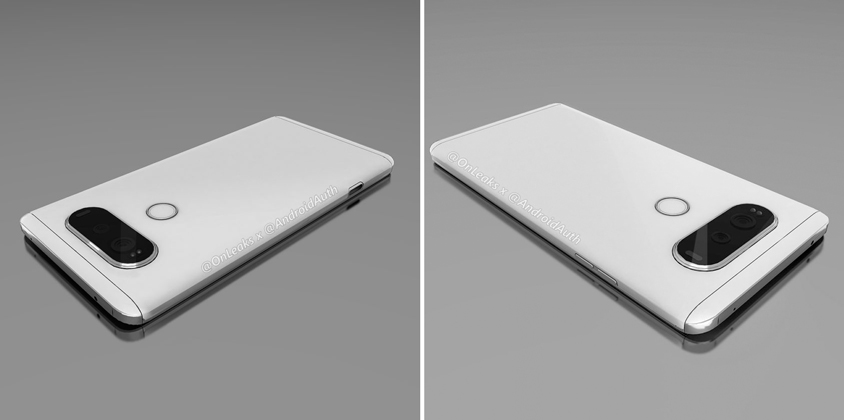 There's still a rear-mounted fingerprint sensor / home button, but it looks like the rear-mounted volume controls won't be returning after being dropped from the LG G5.
Modular design returns once again
Another holdover from the G5 is its modular design. You can see a module release button on the bottom right edge of the phone, and there's a noticeable lip between the chassis of the phone and the removable bottom section. That seems pretty good evidence that we'll see a similar system to the G5, and if LG have played their cards right the two phones will share dimensions, making it possible to use 'LG G5 & Friends' modules in the V20 (and vice versa). It'll be interesting to see if the company unveils any new modules during the V20 launch event in San Francisco.

We can also see that the phone will sport USB-C (no surprises there) and a headphone jack. Internally, the phone is expected to come with a Snapdragon 820 or 821 processor, 4GB of RAM and 32GB of expandable storage. A removable battery is also likely, as both the G5 and V10 sported one (albeit with very different ways of accessing them).
Accessories on the way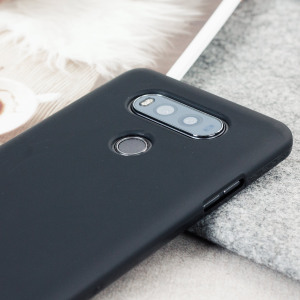 The V20 will be announced on September 6th in San Francisco, and already we're getting prepared. We've already launched some of the first third-party V20 accessories, including a case and a screen protector, and we'll have many more to come in the weeks ahead. If the V20 is indeed compatible with G5 modules, then we already have a bunch for you to check out.
Wrapping up
Thanks for checking out the article, and let us know what you think of the phone in the comments below!