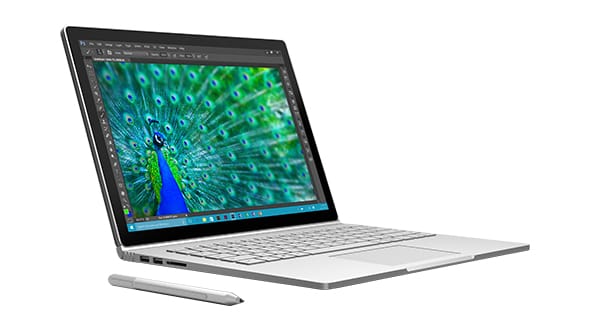 The Surface Book is one of the coolest Windows laptops ever, and given its strong critical reception a follow-up was never in doubt. Today, we've received the first indication that a successor is coming soon, via GSMArena.
The next Surface Book, titled simply 'Surface Book 2', will be released in June this year. The new laptop will come with a new 4K display, up from the 3000 x 2000 resolution sported by its predecessor. That'll make it better suited for editing 4K footage, and should allow for a comfortable 200% scale given its 13.5-inch resolution. It's not clear if Microsoft will make the Surface Book 2 in any other sizes – a 15-inch or 17-inch version might be nice, for example.
Microsoft are also adding a USB-C port to the device, allowing it to connect more easily to USB-C phones, tablets and accessories — including Microsoft's own Lumia 950 and 950 XL. It's not known whether the laptop will charge via USB-C, but it should be possible given the excellent power delivery of the standard. For more on USB-C, check our primer here.
Interestingly, the report says that the new Surface Book will be powered by Intel's next-gen Kaby Lake processors, which aren't expected to be released until the end of the year. If Microsoft managed to secure an exclusive on these processors for a few months, that could be a nice boon to the company (and a source of annoyance for other laptop makers). These processors should offer increased firepower and greater efficiency, which should allow Microsoft to offset the additional power demands of the higher resolution display. However, it's also possible that we'll see an initial launch with Skylake processors, then a mid-cycle refresh once Kaby Lake is available.
I'm excited for the launch of the Surface Book 2, even if it just means that the original Surface Book will go down in price!
What do you think of the proposed Surface Book 2? Let us know in the comments below.