If your Official Samsung Adaptive Fast Charger did not come from MobileFun – be careful! You now might be wondering "How do i tell if Samsung charger is fake"? Follow the steps below to check that your charger is genuine and safe:
1. The USB port should be on the bottom, not the side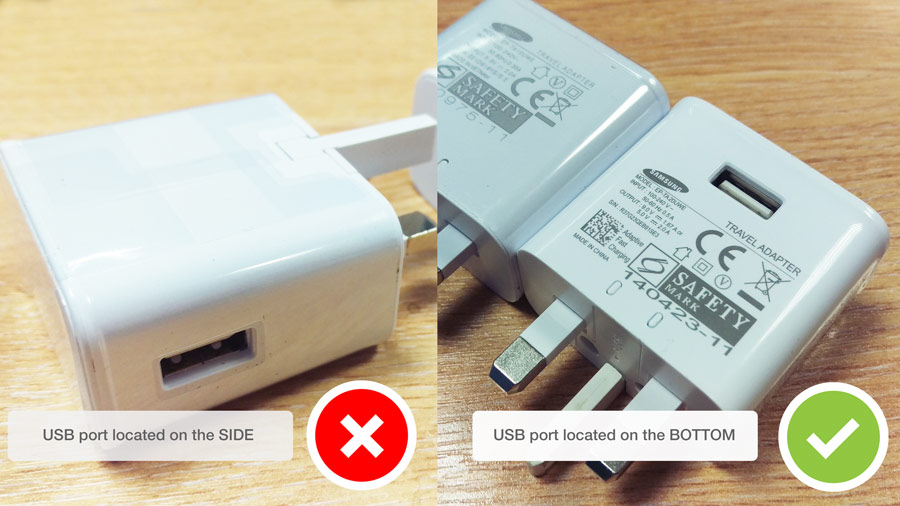 Starting with the most obvious flaw of the counterfeit charger, the USB port should be located on the bottom of the body, along with the safety information and specification details. If your USB port is located anywhere else, its a fake!
2. No Adaptive Fast Charging logo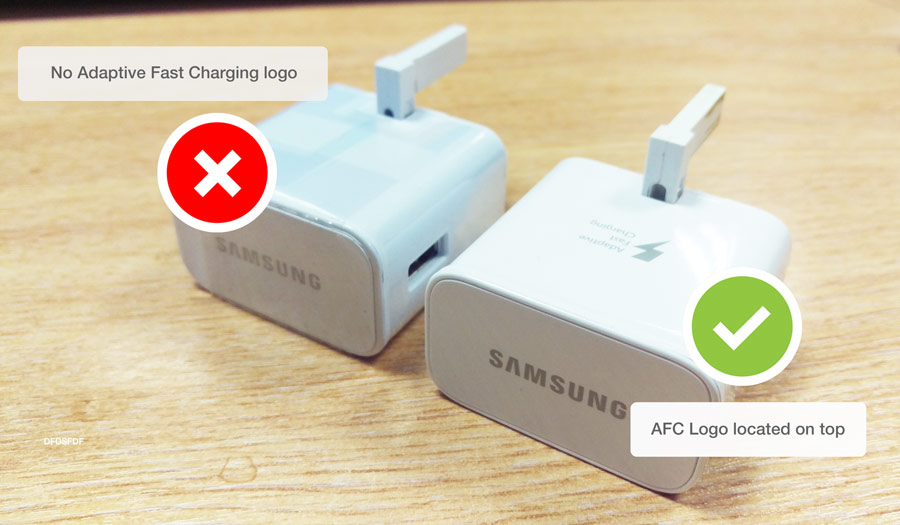 Depending on which way you pull it out the box, this may be the first thing you notice before the USB port. If there isn't thunderbolt printed with Samsung's Adaptive Fast Charging logo, chances are it isn't a Samsung product!
3. QR Code stuck on the side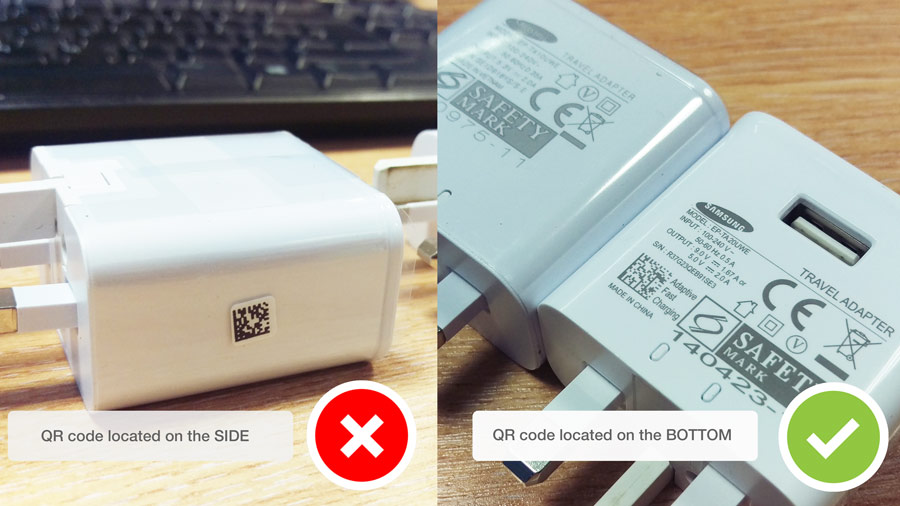 If the first two checks were not enough to convince you the charger isn't an Offical Samsung product, the QR code bolted onto the side of the product is a big giveaway. The QR code should be located on the bottom of the charger along with all the safety information and USB port.
---
Get the real thing
At Mobile Fun, we take the time and care to make sure that our products are sourced from trusted UK suppliers. The products displayed on our website are checked by a team of professionals to deliver our products as advertised, and ensure that customers are happy. If you've now realised your charger is fake, you can shop for a new one through the button below:
Buy Official Samsung Adaptive Fast Charger >