Google's bustling I/O developer conference kicked off this week, offering the company a chance to announce what's coming next for Android and Chrome OS. As well as shedding more light on what we can expect from Android N, the Californian search giant also detailed its plans for Android Auto, announced a new version of Android Wear and unveiled two new messaging apps. The company's Android Pay contactless payments service launched in the UK, too. Here are the highlights.
Android N: Daydream and Instant Apps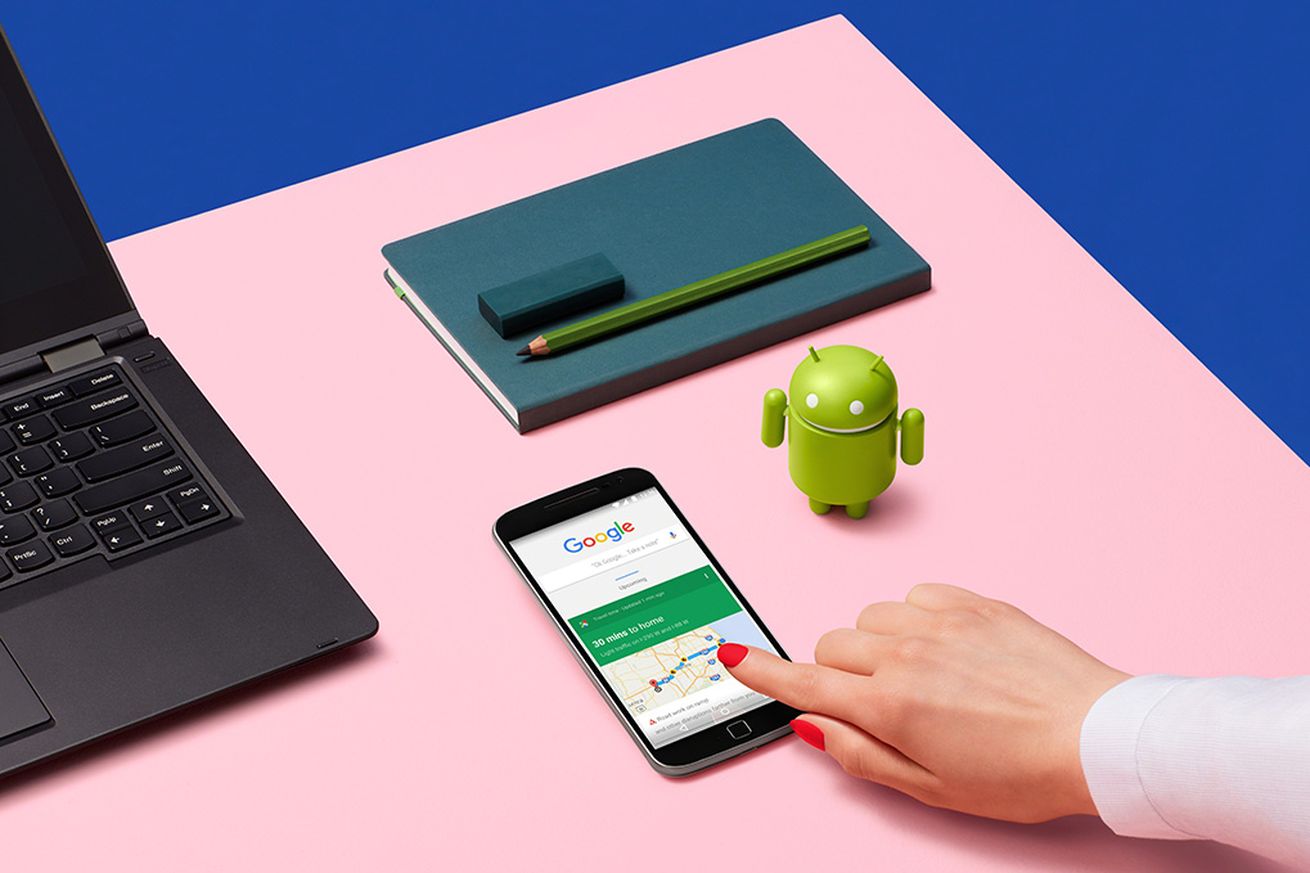 The next version of Android is coming soon… and it's still just called Android N. Google are actually stepping back from naming Android N themselves, and are instead asking members of the public to vote for their favourite snack beginning with the letter N.
We've already seen some of the features of Android N already, like split-screen multitasking and new emoji, but Google went more into depth here, announcing some pretty cool new features in the process. A new just-in-time compiler lets apps launch faster and take up less space, you can quick-reply to message notifications and OS updates will happen automatically in the background.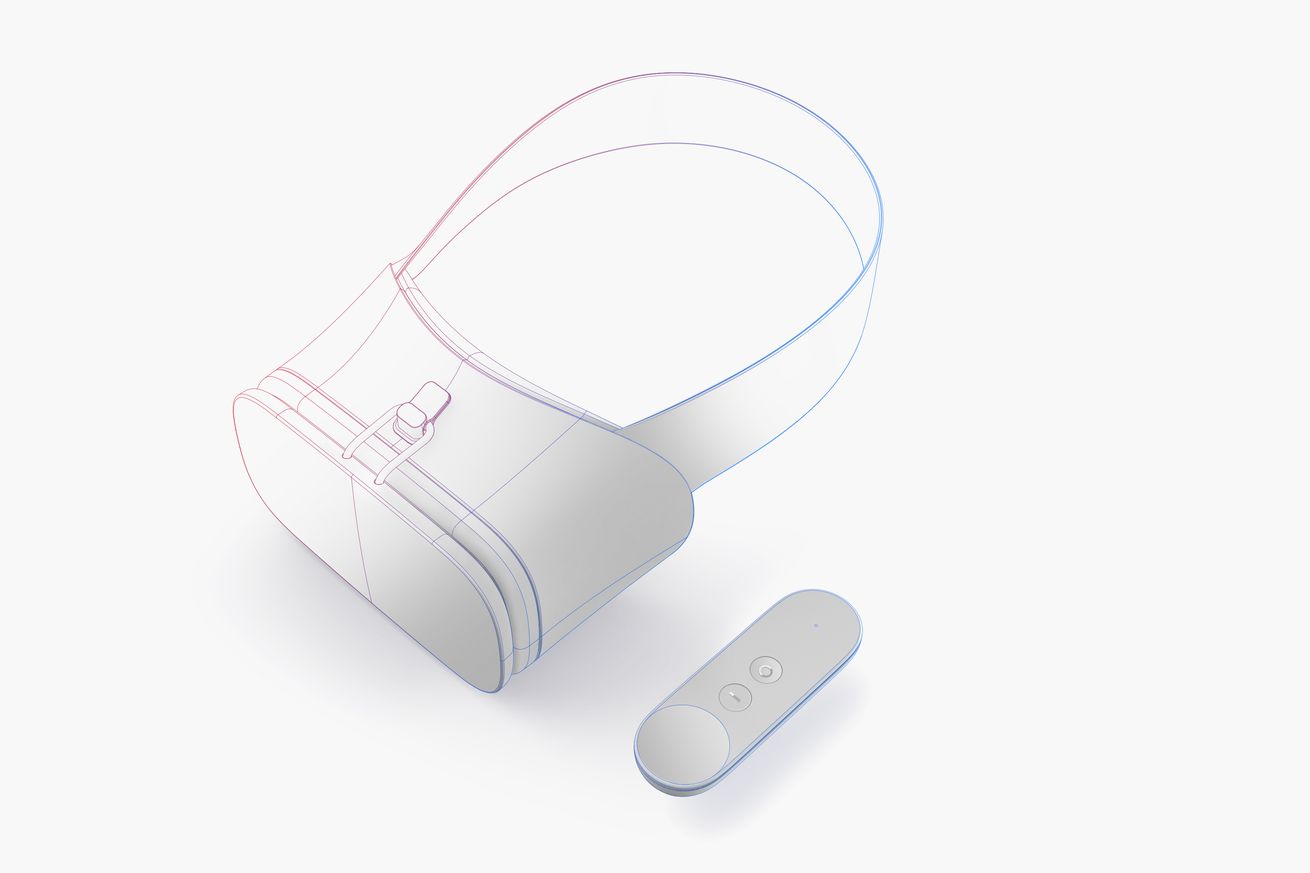 There's also a promising new VR mode built into N called Google Daydream. Google announced a VR controller and VR headset at the event, which will arrive later this year, and they've already got VR versions of popular apps like YouTube, Street View and the Play Store. Daydream versions of Netflix and games from EA and Ubisoft are also being developed.
There was also a cool new feature that'll be rolling out to older versions of Android too. It's called Android Instant Apps, and basically it means that Android can run apps without installing them. For example, if you click a Buzzfeed video, Google Play will grab the video-playing bit of the Buzzfeed app, play the video, and remove the app again once you're finished watching it.
Android apps on Chrome OS
Chrome OS wasn't mentioned much during the keynote, but one exciting new feature was confirmed by a later developer session: soon, the Google Play Store and its Android apps will run natively on Chrome OS. That should make Chromebooks a much more exciting proposition, with many more apps to play around with.
Two new messaging apps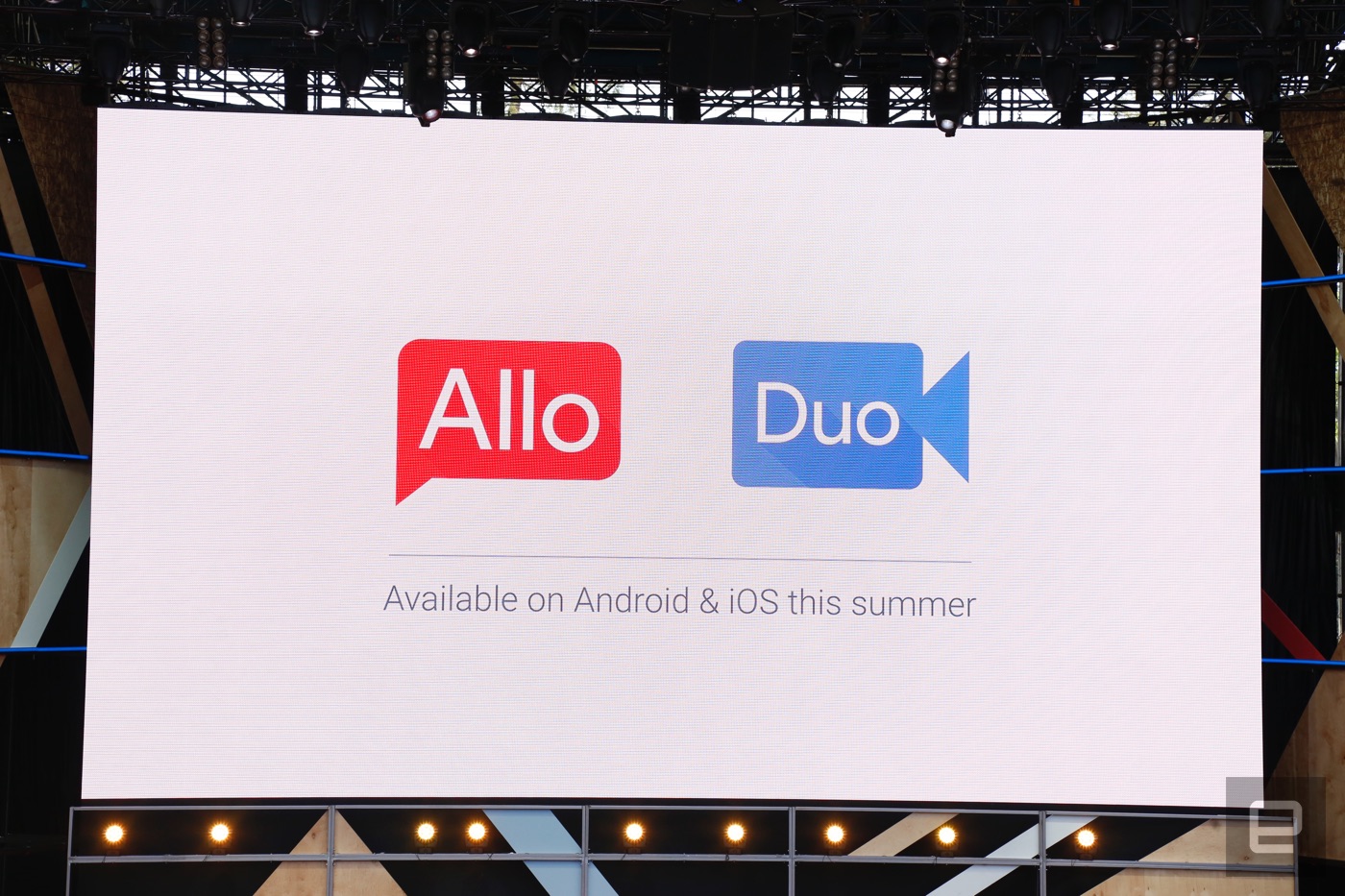 Google also unveiled two new apps today, called Allo and Duo. Allo is a mobile-only chat app along the lines of Whatsapp, using your phone number and connecting to your Google account. It includes the usual stuff – emoji, stickers, drawing on photos – plus a Google Assistant you can talk to, which can find information for you and do things like make restaurant bookings. Chat bots are all the rage these days, so it's no surprise that Google would take a pop at it. Duo is more straightforward, a Facetime-like one-on-one video calling app that'll be available on iOS and Android.
Google Home, Android Auto, Android Wear
Amazon's Echo speaker with its Alexa voice assistant has been a big hit, and Google are releasing a competitor called Google Home. Like Echo, it's a small speaker with always-listening microphones, designed to answer voice queries, control your smart home and integrate with Google services like Chromecast and Gmail. It uses the same Google Assistant as Allo, too.
Android Wear 2.0 is another new announcement. The upgraded smart watch OS adds watch faces that can display data from other apps (like the Apple Watch's complications), there's a new app launcher and even a teeny-tiny QWERTY keyboard to respond to messages.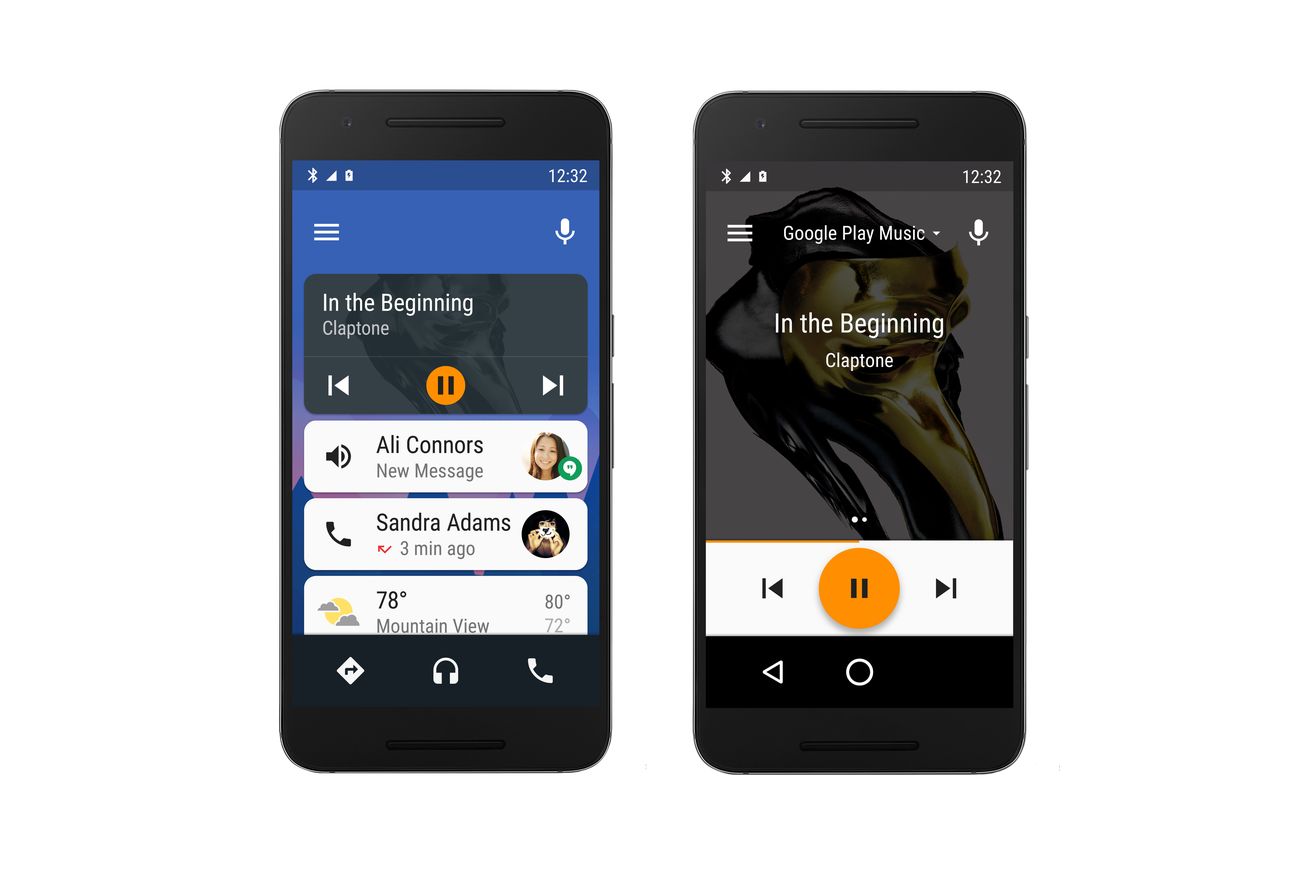 Android Auto was also upgraded, with the addition of popular crowd-sourced traffic info app Waze. Auto can also connect to cars over Wi-Fi, instead of a dedicated USB connection, and the app itself can now run directly on phones and tablets, meaning you don't need a car with Android Auto built in (or an expensive head unit) to use it.
Android Pay
Finally, Google announced that its contactless payments service is finally launching in the UK. Android Pay works with most major banks and is available wherever contactless payments are accepted, including many shops, stores and the Underground. You'll need a phone with an NFC chip running Android 4.4 or later (sorry, OnePlus 2 owners).
Coming this summer (or autumn)
Google packed its two hour keynote this year, and there's a lot to parse here. Thankfully, most of the new apps, upgrades and features will be rolling out later this year, so you'll have some time to brush up before everyone starts going on about their hilarious Allo conversations and how wonderful the new JIT compiler is (just kidding, no one will say that). Thanks for checking out our coverage, and leave your thoughts in the comments below!