Here are ten of our favourite tips and tricks for the new iPhone SE!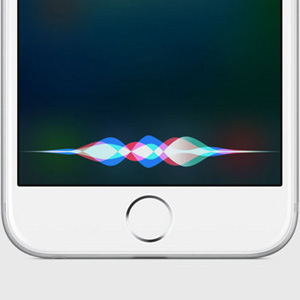 Use 'Hey Siri' hands-free
Siri has always been a helpful companion on the iPhone, but she's gained a few new tricks as of late. One of the best additions is a hands-free mode, letting you ask her questions without even unlocking your iPhone. Enable this new feature in Settings > General > Siri > Allow 'Hey Siri'. You'll need to configure Siri by repeating the phrase a few times, and then you're away.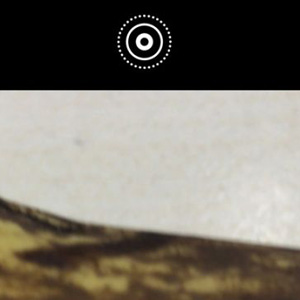 Take (or disable) Live Photos
Live Photos are kind of like the magical photos from Harry Potter. Whenever you take a photo with the mode enabled, you'll get a few seconds of video before and after the photo was taken. It's pretty awesome, but it can also use a lot of extra disk space (and the iPhone SE starts with only 16GB). You can disable the feature by pressing the icon (three concentric circles) in the top centre of the camera app; yellow means it's enabled, and white means it's disabled.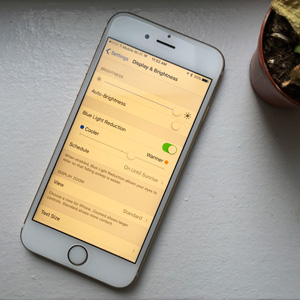 Sleep better with Night Shift
Night Shift is a brilliant new addition to iOS 9. Once enabled, it'll shift the colour temperature of your display between sunset and dawn, making things look warmer (more yellow, less blue). There's some research to suggest that this will make it easier for you to go to sleep in the evening, avoiding the effects of blue light exposure. You can enable and configure it in Settings > Display & Brightness > Night Shift.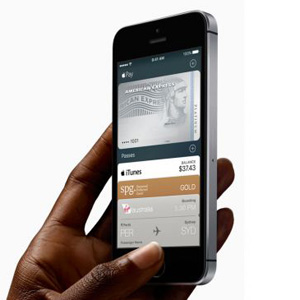 Try out Apple Pay
Apple Pay makes it to a four-inch iPhone for the first time with the iPhone SE, thanks to the inclusion of a NFC chip and fingerprint reader. You can use the service to pay for all manner of goods and services, both in the real world (like shops and the Tube) and on your iPhone (when ordering from ASOS, for example). It's easy to use, and definitely worth trying out.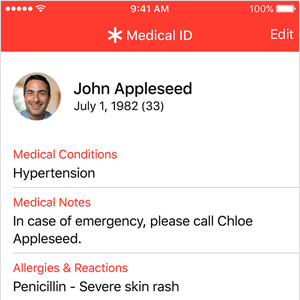 Create a medical ID
One of the lesser known additions of iOS 8 was Medical ID, a store of critical information accessed via the emergency dialler screen. The idea is that even if you're unable to speak, a rescuer would be able to see info like your date of birth, blood type, allergies and an emergency contact number. It's worth setting up once, just in case you end up needing it.
Turn on Low Power mode
Low Power mode is a new addition to iOS, offering a way of stretching out your battery life to last through the day. Your iPhone will prompt you to enable the mode at 20% and 10% battery left, but you can enable it earlier if you want in Settings > Battery. The mode disables syncing and some visual effects, and turns the battery icon yellow to let you know it's engaged.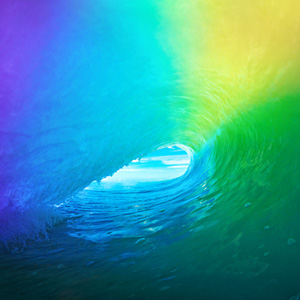 Set an animated background
The iPhone SE comes with some nifty animated backgrounds, created from thousands of high-resolution photos taken by Apple. You can find them in Settings > Wallpaper > Choose a new wallpaper > Dynamic.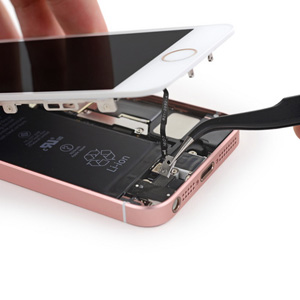 Find apps draining your battery
The new Battery section in the Settings menu is really useful, as it comes with a big list of apps and how much battery they've consumed. If you're looking for the reason that your iPhone isn't lasting as long as it used to, you just might find it here. Once you've identified a power-hungry app, you can uninstall it or restrict its operation.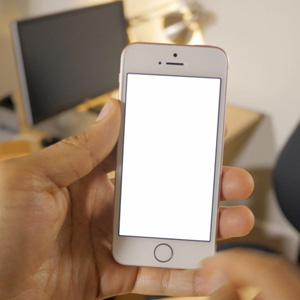 Use Retina Flash for selfies
The iPhone SE comes with a new capability for selfie lovers: the entire screen can momentarily light up when taking a selfie in low light, illuminating your face without making you look like a zombie. Awesome!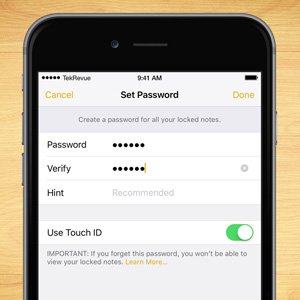 Check out the new Notes app
The Notes app has never been the most exciting one on the iPhone, but it's a solid option for writing stuff down. It's recently been upgraded in iOS 9.3, with a new option to password-protect individual notes to protect against prying eyes. You can also format your text and include maps and images; all helpful stuff.
We hope you found these tips useful. Got a tip for us? Let us know in the comments below!

---