The iPhone SE is a great little phone, packed with power and brilliant features from the top tier iPhone's including the A13 Bionic ship, in addition to both fast and wireless charging. Apple have gone a step further too by upgrading the SE with a 4.7″ Retina HD display.
If you've picked one up or are planning to, you'll definitely want to keep the stunning Retina display protected and in pristine condition — and that means a screen protector. We've highlighted a number of great options from our range, including a choice between glass screen protectors and a multi pack of film screen protectors. Take a look!
---
1. Olixar iPhone SE 2020 Case Compatible Tempered Glass Screen Protector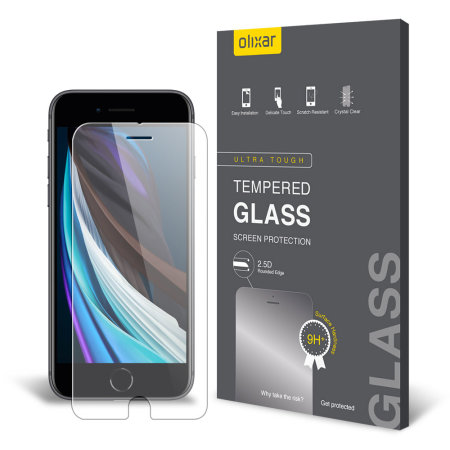 First up we have the Olixar Case Compatible Tempered Glass Screen Protector. Measuring in at a 0.33mm, this glass protector is remarkably thin making it compatible with the iPhone SE's Haptic Touch feature. In terms of protection, this glass screen protector incorporates a shatterproof design which helps to protect your iPhone SE 2020's Retina Display against shock from accidental drops and knocks, in addition to protection against scratching. The standout feature of this tempered glass screen protector is that it is case compatible / friendly. This means you'll be able to apply this screen protector to your iPhone which has a case fitted, without the case causing the screen protector to lift or crack.

2. OtterBox Alpha iPhone SE 2020 Glass Screen Protector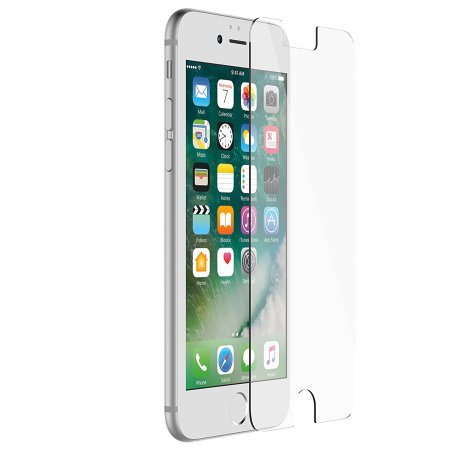 The OtterBox Alpha Screen protector is another tempered glass option, however this protector offers full cover protection, thanks to it's edge to edge design. This gives almost flush fitting and so the screen protector is often barely noticeable on the iPhone SE. Created with OtterBox's Reactive Touch Technology and ultra-thin design, this tempered glass retains the iPhone SE's display sensitivity, whilst still safe guarding against scratches.

3. Olixar iPhone SE 2020 Film Screen Protector 2-in-1 Pack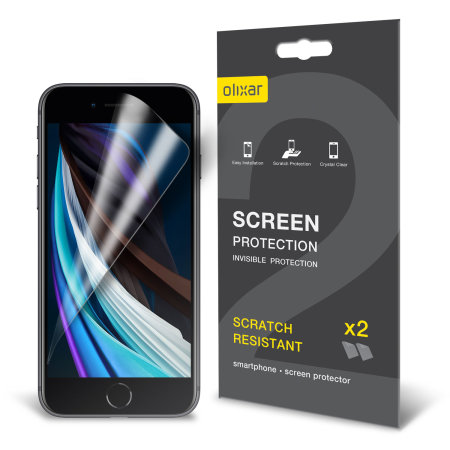 If you're not a fan of tempered glass, than this multi pack of iPhone SE film screen protectors from Olixar are perfect. With a 2-in-1 pack, these screen protectors are excellent value for money and have been designed to be ultra responsive and provide crystal clear clarity, ensuring you can continue using your iPhone SE without any issues. These edge to edge screen protectors are scratch resistant to ensure your iPhone's display is kept safe, especially when placed in your pocket or bag, where your phone's likely to come into contact with other objects such as keys. Even though the screen protectors provide full coverage, they're still case friendly, allowing you to fit any case you wish to, including tough protective cases.

---
Signing off
Thanks for checking out the article, and let us know if it helped you in the comments below!
Shop iPhone SE screen protectors >