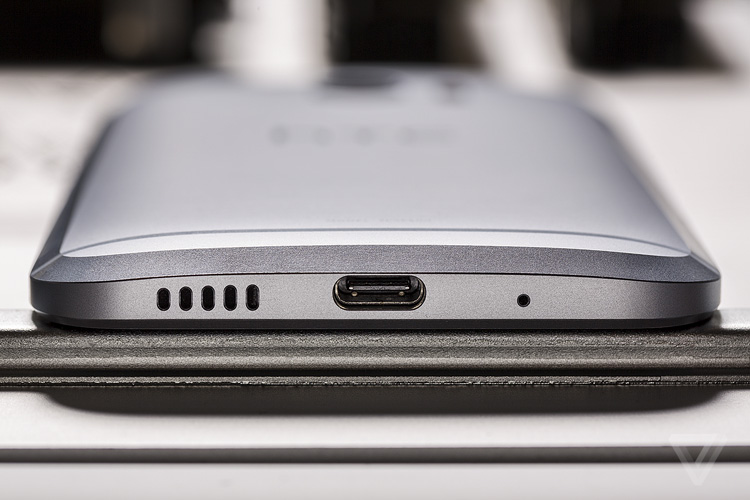 The HTC 10 and LG G5 combine Quick Charge 3.0 charging and the USB-C connector, allowing them to be charged rapidly using a reversible plug. That sounds better than supporting just one of the standards — like the USB-C Nexus 6P or QC 3.0 Galaxy S7 — but a Google engineer doesn't see it that way.
Googler Benson Leung wrote back in November that any USB-C charger that also uses Qualcomm's Quick Charge 3.0 standard is breaking the USB-C specification. Leung made his name for testing early USB-C cables and chargers for compliance to the USB spec, even sacrificing his own laptop to a badly designed cable, so the statement has some weight behind it.
Given the recent release of the LG G5 and HTC 10, two mainstream phones that combine USB-C and Quick Charge 3.0 as Leung describes, Qualcomm felt the need to clear the air with their own statement regarding the combo, which it unsurprisingly describes as safe:
Qualcomm Quick Charge is designed to be connector-independent. It can be implemented in a device that supports a variety of connectors, including USB Type-A, USB micro, USB Type-C, and others. When an OEM chooses to implement Quick Charge into their device, they can configure the voltage to fit within the specifications of the USB Type-C standard. We have received no reports of user experience or device malfunction issues with or without USB Type-C connectors.
Unless we see reports of injuries or damage as a result of Quick Charge 3.0 being used over a USB-C connection, it's unlikely that we'll see any further discussion of this issue. While Qualcomm is being called upon to switch to Power Delivery, a quick charging standard that is part of the USB specification, it seems unlikely that they'll abandon one of their platform's traditional strengths any time soon.
What do you think — are you bothered by the prospect of USB-C and Quick Charge 3.0 falling outside of the USB 3.1 specification, or are you happy as long as it works as described? Let us know in the comments.