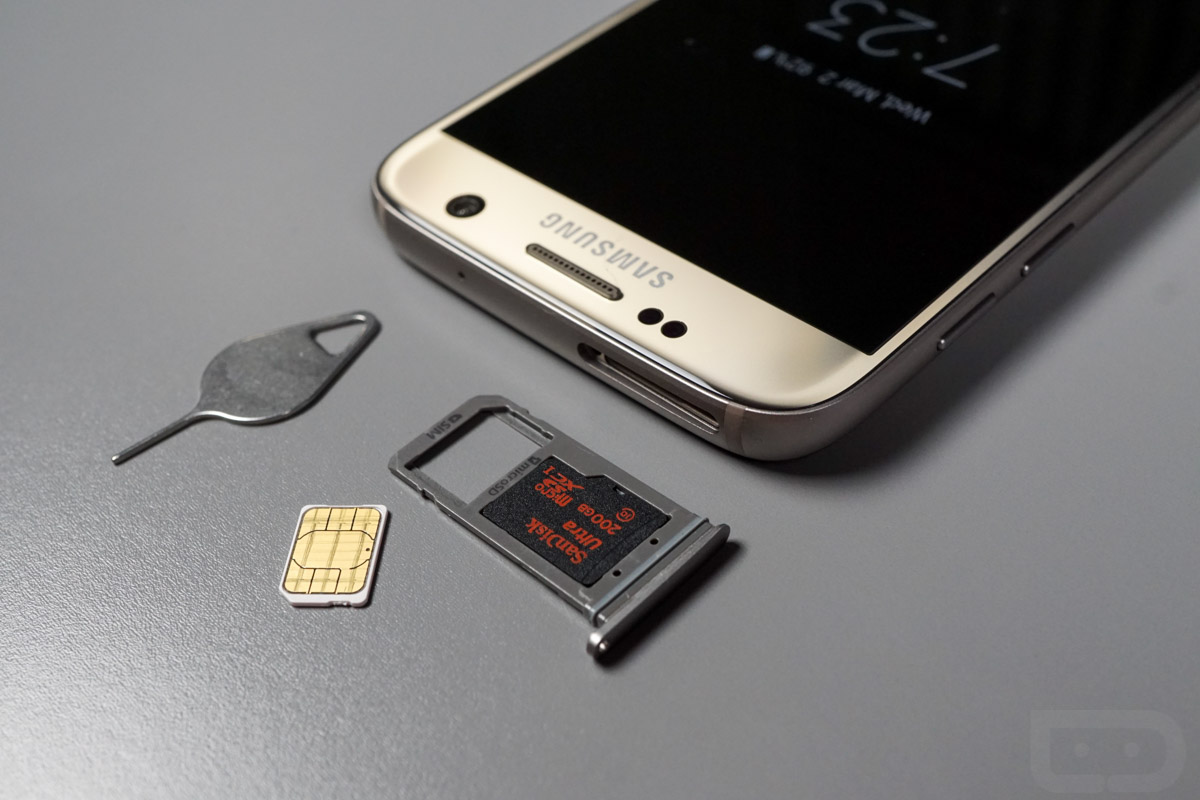 The Samsung Galaxy S7 and Galaxy S7 Edge use a nano SIM — the smallest SIM card currently available. This is also known as a 4FF SIM card.
You'll find the SIM tray in the top of the phone; eject it with a SIM tool or a paperclip. The same tray also houses the micro SD card slot.
How to get a nano SIM card
You can request a nano SIM card from your mobile network operator, or cut a larger SIM down to size yourself with a SIM cutter. You can always use a SIM card adaptor to fit the SIM back into a phone that takes a micro SIM or standard SIM, but odds are you won't need to.
What about the Dual-SIM model?
The Micro SD card slot doubles as a second nano SIM slot in dual-SIM models. You can see the difference expressed diagrammatically below.
Wrap-up
Hope this helped! Let us know if you have any further questions in the comments below.