Stonehenge might be the most well-known henge around, but it's hardly the best one on the market. Case in point is the the new Henge Docks docking station for the Retina MacBook Pro. It's everything Stonehenge is and more: a centre of (office) worship, a beautiful symbol and a mysteriously perfect creation. It's also an incredible-looking MacBook Pro dock that'll turn your laptop into a fully-connected desktop PC. Let's take a look at the big new henge in town!
Cleverly designed, fully featured
The Henge is designed to turn your MacBook Pro with Retina Display into a full desktop computer. Just click your MacBook into place, press a button and everything's sorted for you. The docking station comes complete with 13 ports, more than enough to connect to external displays, speakers, keyboards. mice and more. It also positions your MBP perfectly, keeping it in a comfortable position for work or play.

The Henge Dock is created from premium metal, giving it instant presence on your desk. Look towards the back of the dock, and you'll see how each detail has been carefully considered. There are vents to keep your MacBook cool under load, automatic docking and even a Kensington lock to keep everything in place. And then there are the ports themselves — you get an SD card slot, HDMI, six USB 3.0, Ethernet, Thunderbolt 2 and two audio ports, cleverly placed on opposite ends of the dock to ensure easy access.

Glowing reviews
The Henge Horizontal Dock is critically acclaimed, too. 9to5Mac called it "one of the best docks you can get right now", and other reviewers don't disagree. Check them out for yourself, then get back here and buy this dock already!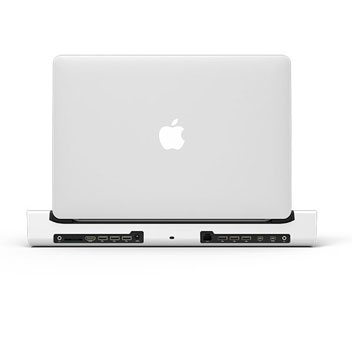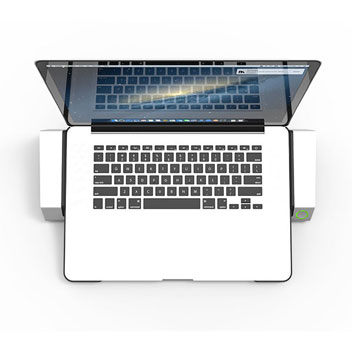 Wrap-up
So there we have it: one of the best henges that we've seen in modern times, without a doubt. Whether you're a henge enthusiast or you just want a brilliant MacBook Pro with Retina docking station, you'll be happy with Henge Docks' Horizontal dock.
Shop for the Henge Docks' Horizontal Docking Station below:
Shop for 13″ version > Shop for 15″ version >
What do you think of the dock? Let us know in the comments below, or write to us on Twitter @mobilefun!