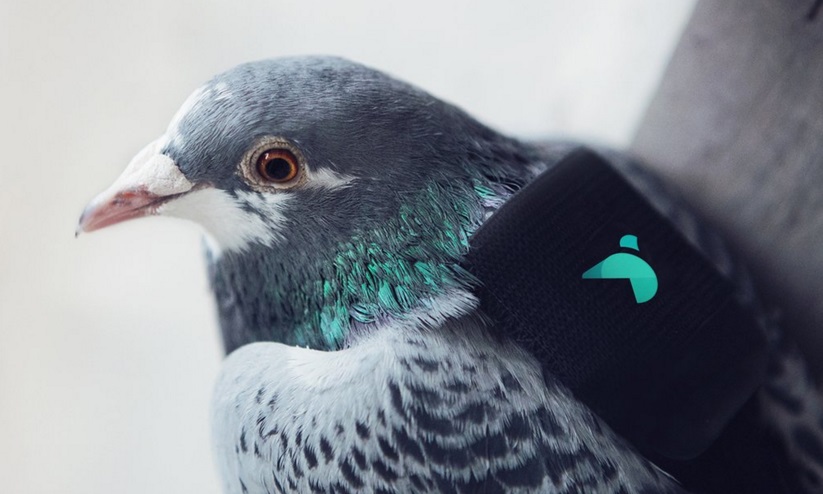 A flock of intrepid pigeons has taken to the skies ready to combat London's polluted air. 
Thought to be the first time since World War II that our feathered friends have been called into action to help a greater cause, this small flock of racing pigeons are monitoring the illegal levels of air pollution across the Capital.
Equipped with wearable technology – little backpacks containing pollution sensors and GPS trackers – they will be recording the levels of nitrogen dioxide produced by the city's diesel cars and buses.
See Also: 'Police eagles set to take down drones'
The main purpose of the project is to raise awareness, and anyone who tweets their local London area to the Twitter account: @PigeonAir is provided with a reading.
See the birds setting off on a mission from their Brick Lane base in the video below:
And we're off! The first #PigeonAir patrol flies from Brick Lane, monitoring air pollution as we go! pic.twitter.com/W8KnyrxnCe

— Pigeon Air Patrol (@PigeonAir) March 14, 2016
It's reported that air pollution is the cause almost 10,000 deaths in London each year. 
"It is a scandal. It is a health and environmental scandal for humans – and pigeons. We're making the invisible visible," said Pierre Duquesnoy, Creative Director at DigitasLBi, the organisation behind the idea.
"Most of the time when we talk about pollution people think about Beijing or other places, but there are some days in the year when pollution was higher and more toxic in London than Beijing, that's the reality."
The use of urban animals, wearable technology and social media is an intriguing mix, but it's just another step forward in the exploration of how we can use technology and the internet to improve our daily lives. I for one cannot wait to see what pops up next!