Here's our rundown of the fanciest Apple Watch leather straps available…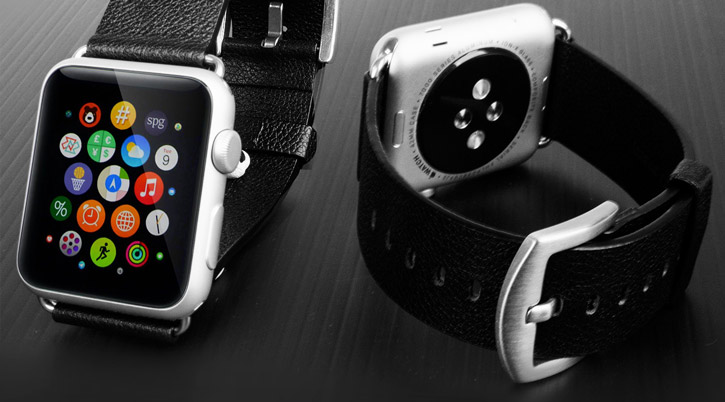 Nothing quite rounds a premium watch off like a nice leather strap. And the Apple Watch is no different.
Whether it's genuine or faux, a leather strap will add a touch of style and class to your device.
A leather strap is also more versatile – you might find it tricky matching the sports band with your smartest business suit and lets not even mention the perils of wearing a stainless steel strap to the gym – but with a leather strap you're sorted, it blends to every situation.
See More: 'Three new Apple Watch chargers from CES 2016'
So without further ado, here's our rundown of the best Apple Watch leather straps…
---
Olixar Genuine Leather Apple Watch Straps
Fantastic value for money and plenty of choice.


Available in Black, Brown, Red and Blue in both the 38mm and 42mm sizes, these Olixar straps offer plenty of options.
Made from genuine leather and starting at just £17.99 they're a real steal.
Following a "traditional watch" style design, these soft leather straps are fully adjustable and extremely comfortable to wear.
I'll have one in every colour please!
---
Baseus Premium Leather Strap
A premium, textured Apple Watch strap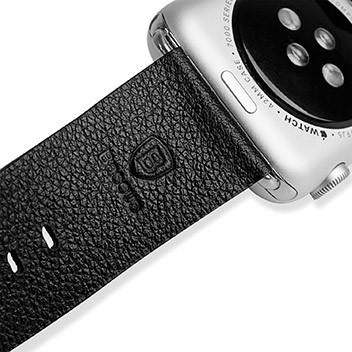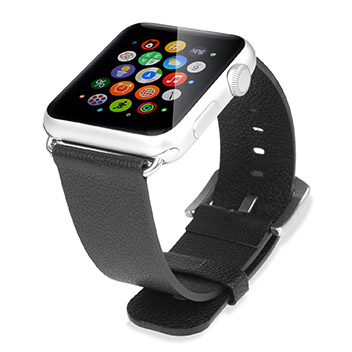 Another genuine leather strap, the 42mm Baseus is the perfect option if you're looking for something a little more high-end.
Available in classic black, these Apple Watch leather straps have a fantastic textured finish, complete with an embossed Baseus logo, giving it that extra note of quality.
---
Case-Mate Edged Leather Band
A more stylish feminine alternative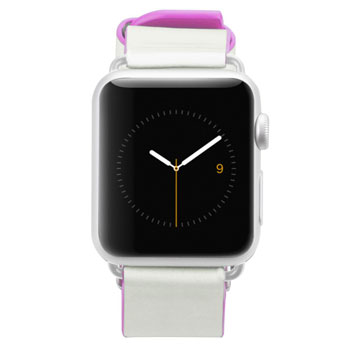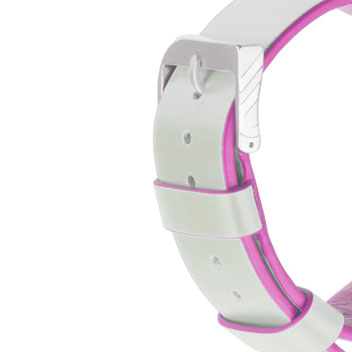 This 38mm offering from Case-Mate offers a more petite Apple Watch strap.
Made from genuine leather, it looks and feels great. The beauty is in the details – the ivory leather finish is perfectly complemented by a shocking pink edging and the buckle is perfectly shaped to offer clean lines and a stylish look.
---
So, that brings us to the end of our rundown of the best Apple Watch leather straps, we hope you found it useful! And as always if you've any questions don't hesitate to get in touch via the comments section below.
Full Apple Watch strap range >