The world is quickly becoming smarter, more connected and quantified, and even our animal friends are being included. Smart technology for pets is quickly becoming ordinary, and we've got a nice little range of smart pet products right here at Mobile Fun. Here are three of our favourites, for our canine and feline friends.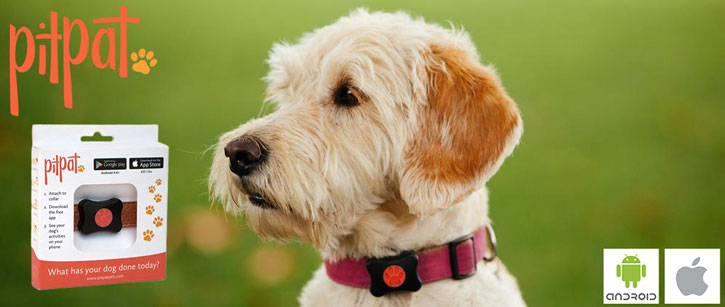 First up is the PitPat, a wearable fitness tracker for dogs. It helps to ensure that your favourite dog is staying active, so that they remain fit and healthy for many happy years. The PitPat tracks your dog's motion, and categorises it accordingly: walking, running, playing and resting. You can use this information to plan more play or exercise sessions, as well as make sure that your kids (or significant other) has been taking Flossy out for her daily constitutional. Simply attach the tracker to your collar, pair it to your phone, and get up to a year of updates before you need to change the batteries.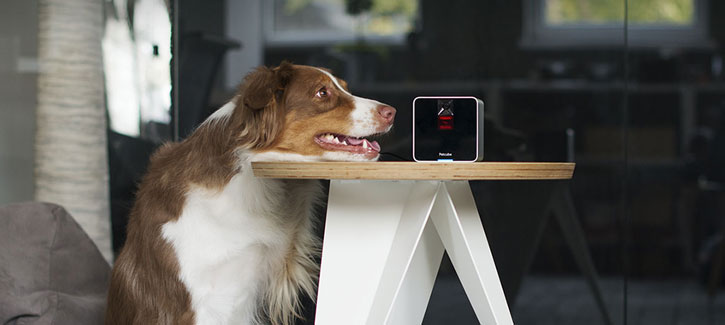 The Petcube is a pet-specialised Wi-Fi camera, allowing you to keep visual tabs on your furry friend from anywhere you have internet access. The Petcube has a wide-angle (138°) camera, allowing it to capture the entirety of a scene or room, as well as a microphone and speaker so you can hear and speak to your pet. There's a built-in laser to keep your pets amused, and the whole system can be fitted onto a tripod for perfect positioning. If you want, you can even share your pet's stream for the world to enjoy, or tune into others' streams that have enabled public access.

CleverPet is something quite different; a game hub that can teach dogs new tricks while keeping them entertained. The Hub is designed to be the ultimate toy, with sounds, lights, touchpads and food that keep your dog interested. It's built from high-strength plastic and designed to be durable, and connects to your Wi-Fi so you can see how it's going even when you're away from home.
A little bonus
Not enough pet products for you yet? OK then — take a look at these cute dog-shaped stands for your smartphone or tablet. They're adorable, they work well and they're pretty cheap too. If you need a stand, then this is the perfect opportunity to get pick one up.
Conclusion
We're sure to see more pet-focused smart tech in the future, and of course we'll bring you the best of it that we can find. What do you think of the products we've featured and the growing trend of pet tech? Let us know in the comments below, or write to us on Twitter @mobilefun!