The Samsung Galaxy S7 and its Edge sibling have yet to be announced, but we're already preparing to receive cases from several manufacturers. The latest to send in their planned designs is UAG, who've detailed 14 cases for the new handsets.
Shop for Galaxy S7 cases > Shop for Galaxy S7 Edge cases >
Let's look at the Galaxy S7 Edge first. We're expecting four cases here, including the UAG Protective Case in Ash, Cobalt, Ice and Magma. Each of the quartet of cases should offer excellent resistance to scratches and drops, if past cases are any indicator. UAG's rugged look translates into genuine performance, and have often found favour with smartphone owners with an active lifestyle (or just those that want to give that impression).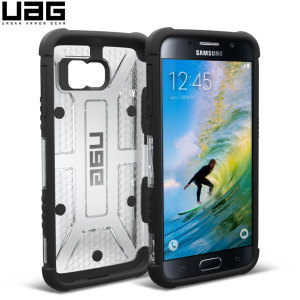 The Galaxy S7 is receiving more case options from UAG, including a Protective Card Case in three colours: Black, Rust Black and White. These cases add card-carrying capabilities to the normal durability offered by UAG's protective case range. This is the ultimate upgrade for anyone that's already slimmed down their wallet, letting you keep the one or two cards that you need in your phone case, and leaving the wallet at home.
The Galaxy S7 will also be receiving seven Protective Cases, available at a slightly lower price point and offering a slimmer build. These cases will be made available in Ash, Black, Cobalt, Ice, Magma, Rust and White. With this many colour options, you're sure to find a case that suits your style.
Regrettably, we have no confirmed photos of the UAG cases yet, but we'll add them to our site as soon as they're available. You can see more information — including the latest pricing and availability — on the product pages linked below.
Thanks for checking out the article and be sure to let us know what you think in the comments below!