A rundown of the best iPad Mini 4 silicone cases… get a mighty case for your mini machine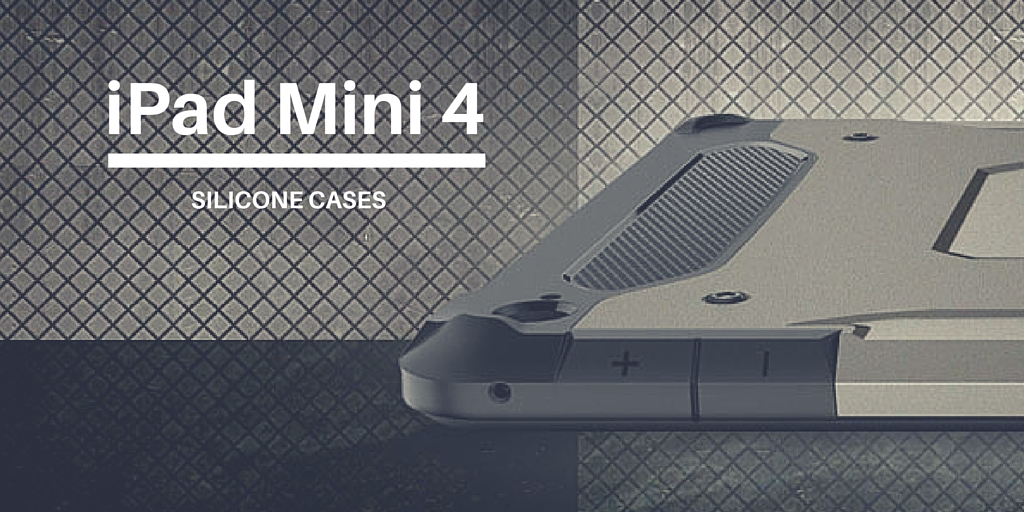 The iPad Mini 4 was designed to be carried. As Apple puts it, it's ridiculously light and seriously thin – making it the perfect portable tablet. But with a tablet that's always on the go, there's an increased risk of damage, so you'll inevitably be thinking of purchasing a case.
And you just can't beat a silicone case. It seamlessly clips onto the back of your device to protect it against damage without making your iPad look or feel too bulky.
A good quality iPad Mini 4 silicone case will feel smooth to the touch and will fit seamlessly with your device. To help you with your purchasing decision we've shortlisted our best iPad Mini 4 silicone cases…
---
Griffin Survivor All-Terrain
Torrential downpours, dust storms, 6 foot drops… the Griffin survives them all.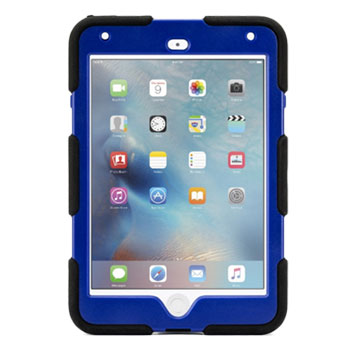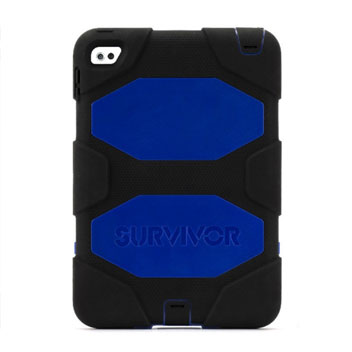 Made to US and UK military standards these iPad Mini 4 silicone cases are designed to withstand even the extremest of conditions.
So if your daily commute resembles a war zone, never fear, with its shatter-resistant polycarbonate frame and shock absorbing silicone, the Survivor will always ensure your device remains in one piece, snugly protected against life's battles.
And this case isn't all about protection. It also offers great functionality, including a built-in viewing stand and instant access to the fingerprint scanner.
---
Spigen Tough Armor
You know a case means business when it's available in Gunmetal grey.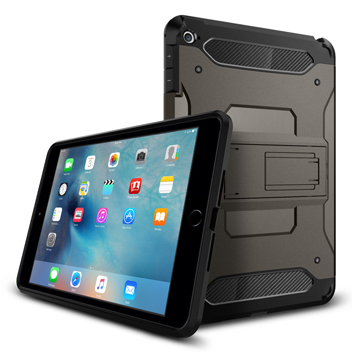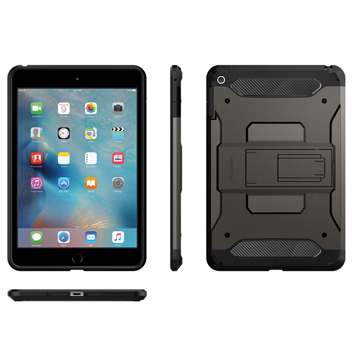 The Spigen Tough Armor has been carefully engineered, with its black-ops styling to deliver a stylish looking case in a slim package.
Built to last, it has a hard polycarbonate back with a flexible TPU interior…which basically means it's super tough and will absorb any drops or bangs.
---
OtterBox Defender Series
These drop-proof iPad Mini 4 cases provide instant peace of mind.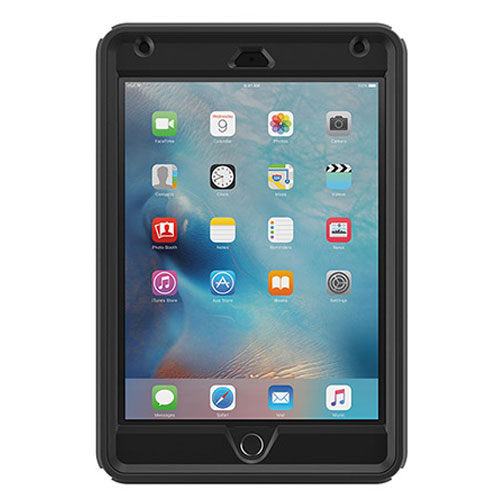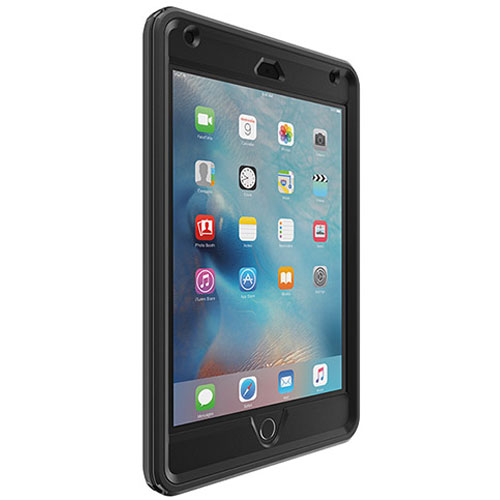 Enjoy three layers of protection with the Otterbox Defender: a strong polycarbonate shell, a silicone skin and a thermal-formed sheet.
360° protection is paramount with this case. The shell and silicone skin protect absorb shocks and the thermal-formed sheet wraps around the screen and keys to protect against scratches.
It's carefully engineered design also ensures that it retains a slim, sophisticated look.
---
Olixar Big Softy
iPad Mini 4 cases for the younger generation.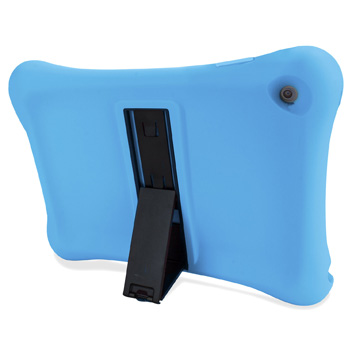 Nothing puts your iPad more at risk than placing it in the sticky mits of an under 5. But when the iPad Mini 4 offers such a great learning experience it's a shame to let them miss out.
The Olixar Big Softy provides a case that's child friendly both in terms of protection and design. So your young one's can play with your device to their hearts content while you sit back, safe in the knowledge that the other apple of your eye is safely enveloped in this anti-shock silicone case.
---
We hope you've found our rundown of the best iPad Mini 4 silicone cases useful.
If you'd like to view the other iPad Mini 4 cases available in our range just click the button below.