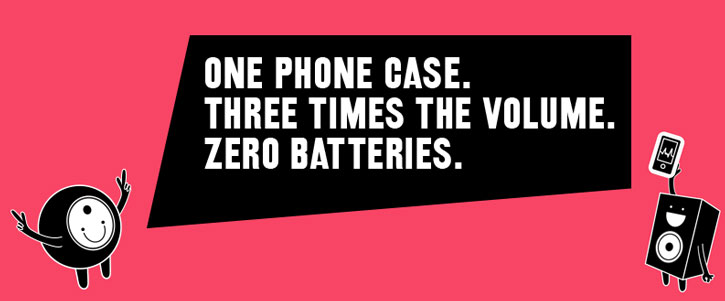 The iPhone is a technological marvel in all areas but one – its speaker. Where it's become standard for flagship phones to have dual front-facing speakers, the iPhone persists with a single wimpy downward-firing speaker. It's barely good enough for calls, and it's nowhere near good enough for music or movies — you can see why everyone uses headphones!
Thankfully, we have a solution: the Ampfly MTV case. This amplifier case makes the iPhone's speaker much louder and clearer – up to three times louder! The built-in horn design is a natural amplification chamber, allowing the speaker to be redirected into a much larger area.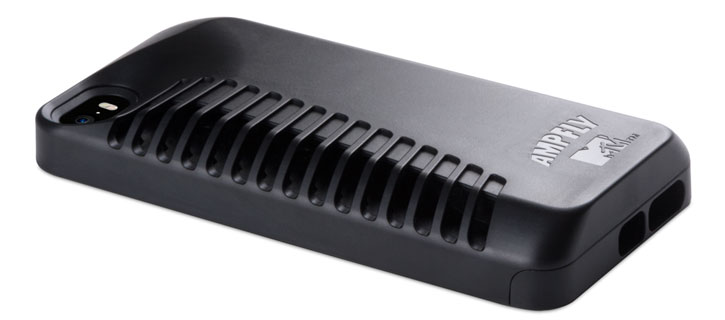 Because the amplification is done acoustically instead of electrically, the case doesn't require any power to do its thing. That's a big improvement over a Bluetooth speaker, which typically only works for a few hours before needing to be recharged. As long as your iPhone lasts, you can enjoy music with deeper bass and room-filling sound.
Of course, this case is also a great way to protect your iPhone. Its sleek yet durable design covers the back and sides of your phone, protecting well against drops and scratches. The additional bulk is used well here, ensuring that your iPhone is well armoured against potential hazards.

The Ampfly MTV case is one of the best ways to make your iPhone sound dramatically better, a perfect creation from the best British designers and MTV. The case is in stock now for the iPhone 5, 5S, 6 and 6S. Order before 6PM and your case will be despatched today!
Get the Ampfly MTV case for iPhone 5 or 5S >
Get the Ampfly MTV case for iPhone 6 or 6S >
Thanks for checking out the article and be sure to let us know what you think of the article in the comments below! You can also reach us on Twitter and Facebook.