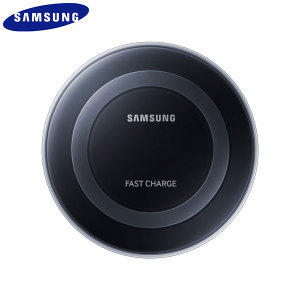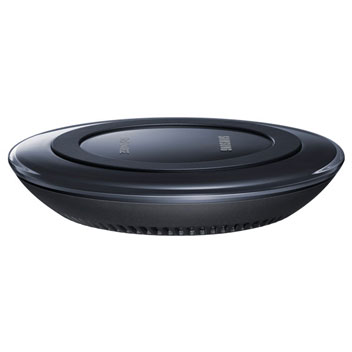 One of the stars of Samsung's recent Unpacked event in NYC wasn't a smartphone, although they did announce two flagships. It was actually a new wireless charger capable of something remarkable: actually charging your phone at the same speed as a wired charger. It's called the Samsung Fast Charge Pad, and it's coming soon to Mobile Fun! In fact, we're the first to announce a UK price for the Fast Charge Pad: £55.
The Charge Pad looks like a slim circle on a desk, with a trio of concentric circles in two different shades providing some visual interest. Its sleek design is easy to bundle into a pocket or bag for travel, and the effect when plugged into a wall socket is quite outstanding – certainly befitting an elegant accessory of such utility. It's a damn sight better than a long charging cable connected to your phone, and it's more convenient too as there's nothing to plug and unplug each time you charge.
The Charge Pad uses a new flavour of Qi wireless charging, allowing it to charge at noticeably faster speeds than ever before. Samsung stated that the Charging Pad is capable of charging your phone from 0 to 100% in just two hours, faster than many conventional wired chargers, even those will smaller batteries than the S6 Edge Plus' 3000mAh unit.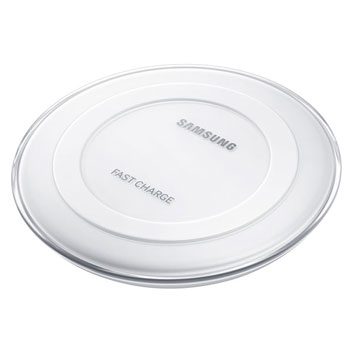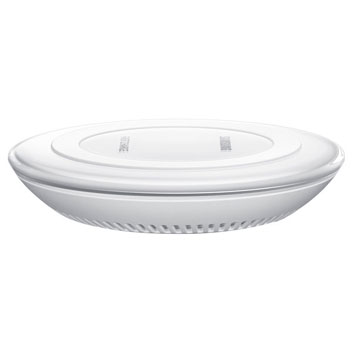 Despite the increase of speed, the Charge Pad works the same as other Qi wireless chargers (and is backwards compatible with older Qi smartphones and tablets). Just place your handset on the Charge Pad, and wireless induction charging will start automatically thanks to coils within the charging pad and next to your phone's battery. The pad includes over-charging protection, automatically ceasing charging once 100% has been reached. You'll be able to monitor the charging process through the pad's LED indicators, as well as on your phone as normal.
The Charge Pad is coming soon to Mobile Fun in white or black colour schemes. To place an order or see more information, please visit the relevant product page linked here:
Thanks for checking out the article; let us know what you think in the comments below!