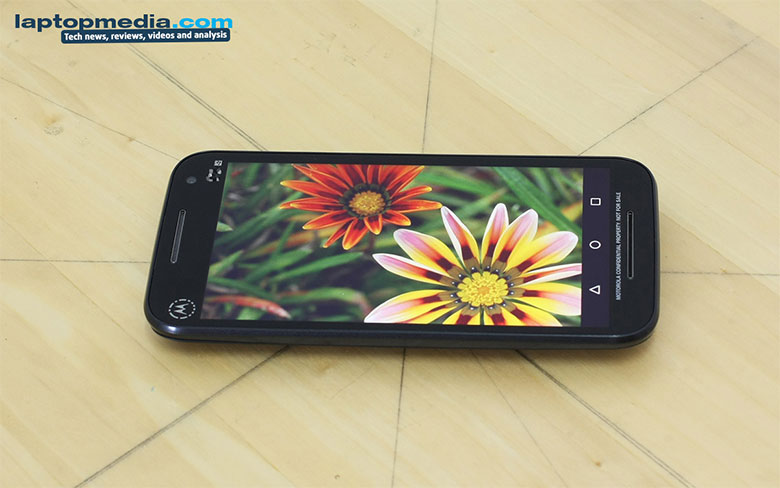 The new Motorola Moto G leaked once again today at laptopmedia.com, offering fans of the budget-priced handset a closer and cleaner look than we've seen so far. As well as confirmed the overall look that was originally shown in press renders, we can also see some new details. Take a look!
When the first press renders for the phone were leaked, we called the Moto G "a handsome phone with a fine diagonal stripes, which should provide both a unique look and additional grip." The photos also seem to confirm another key design trait of Motorola's new lineup; a metallic centrepiece on the back. Here's how we described that originally:
"The back of the phone has a Lumia-style metallic centrepiece that holds the camera, flash and the Motorola logo near the middle of the phone. This symmetry is continued with the headphone jack at the very top of the unit, and a micro USB port at the bottom, both perfectly centred. The front of the phone is also near perfectly symmetrical, with dual front-facing speakers around a five inch display."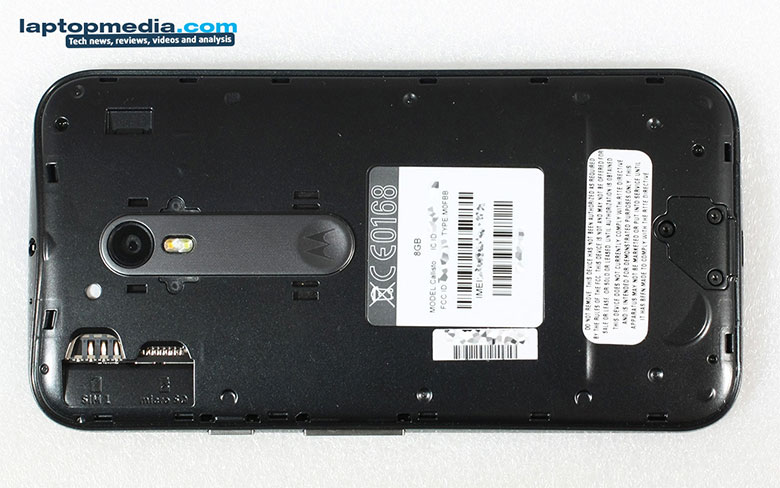 That look is reflected in the new photos, which also show some new details. For example, we can see a two-tone flash on the rear camera, which should make for better-looking flash photos. The back is also removed, showing a place for a Micro SIM card, a Micro SD card but no removable battery.
The source that provided the photos says that the new Moto G feels like its build quality is "nothing less than that of a flagship device, and perhaps even surpasses most of them." Those are impressive words, and if they're proved true then we could see a more popular Moto G than ever before.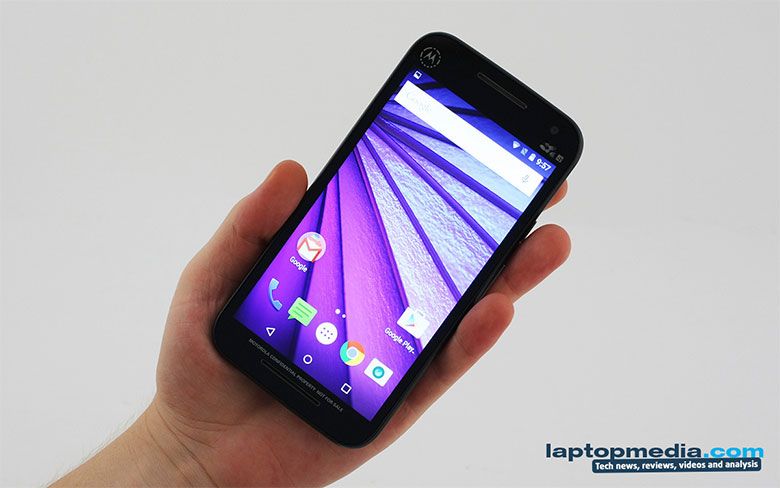 A separate leak showed the colour options that will be available to the Moto G this year – black or white for the front housing, ten colours for the rear housing, and metallic accents in ten colours. You can also pick up flip shells in five colours. Interestingly, there are also internal options – either 8GB of storage and 1GB of RAM or 16GB of storage and 2GB of RAM.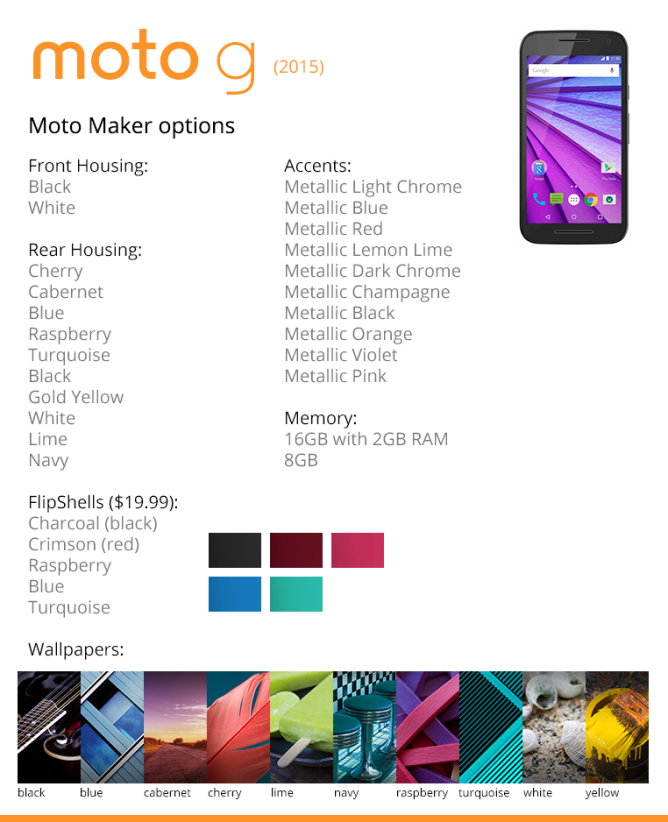 What do you think of the look of the new Moto G? Let us know in the comments below!