The OnePlus One is one of the best looking and nicest feeling Android phones on the market, particularly in its 64GB Sandstone finish. Today though, we're unveiling an even sweeter back cover for the OnePlus One: the ToughGuard Bamboo.
The Bamboo is a perfectly crafted piece of real bamboo, with a beautiful golden brown finish that adds class and unique style to the rear of your OnePlus One. Wood cases remain rare items built only by craftsmen, so it's great to see some wider availability of a quality wood case for the OnePlus One.
This back cover adds no bulk to your OnePlus One either, as it replaces the existing back cover instead of sitting atop of it. You're free to keep your stock cover, and switch between the two as it suits you, to match the occasion. You can change the cover relatively quickly, so you'll never be caught flat-footed with the wrong back!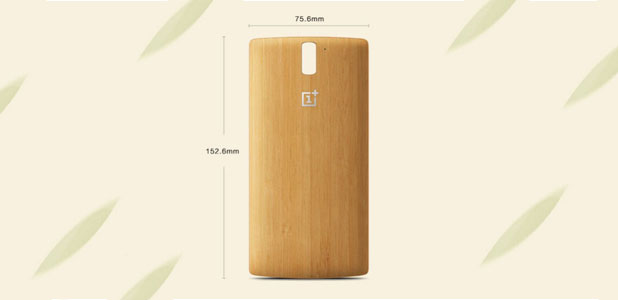 The ToughGuard Bamboo is durable, with a protective coating that resists scratches and other damage. This a premium cover that will definitely stand up well to the rigours of day-to-day use. Of course, you'll want to add a OnePlus One case for full impact protection if you're likely to drop your phone.
The ToughGuard Bamboo replacement cover for the OnePlus One looks like one of the best cases that'll be available for the phone, and I'm excited to try it out for myself. In the meantime, you can see more information – including live pricing and availability data – on the product page, linked below.
Thanks for checking out the article and let me know what you think of the case in the comments below! As always, you can also reach us on Twitter via the @mobilefun handle with your questions and feedback.