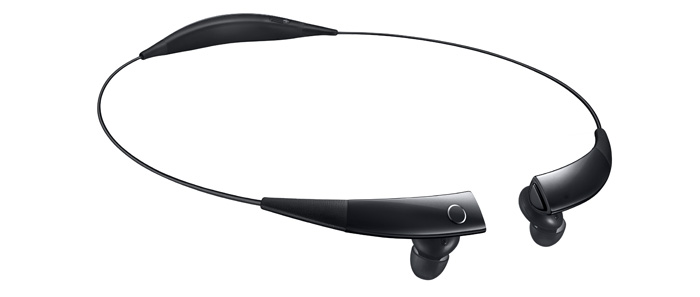 This week Samsung announced a cool accessory alongside the Gear S smartwatch. It's called the Gear Circle, and it's a unique piece of functional jewellery; a Bluetooth headset and a necklace both. The Circle provides vibration notifications when worn, alerting you to incoming texts, emails and more even when you don't have the headset in your ears. It's a nice and subtle way of knowing you have to check your phone, without anyone else in the room hearing the alert.
Of course, these headphones can also be used to listen to music or talk to your friends. The high quality apt-X Bluetooth connection works as well for controlling your phone via voice commands as it does for music. The headphones have a surprising amount of bass, with a crystal clear mid-range too.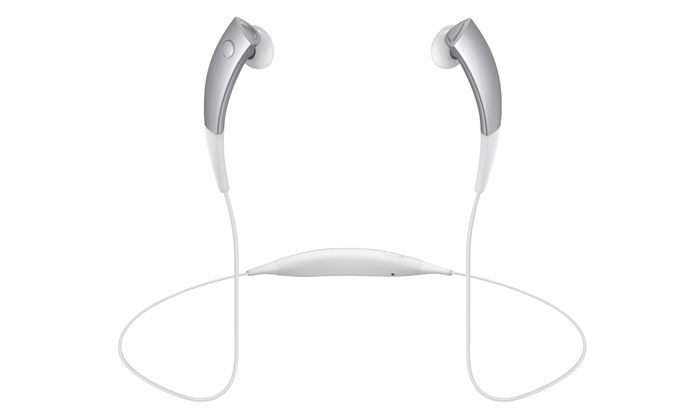 One question you might have is – how long do these headphones last? The answer is quite reasonable: 11 hours when talking or 9 hours when listening music. That should be enough to get you through a couple of days, and the headsets recharge quickly using their micro USB port – so you can use the same cable to charge the headphones as your phone. You could even use a micro USB power sharing cable to charge the headphones using your phone!
The Samsung Gear Circle will be coming soon to Mobile Fun. To register your interest and to learn more, please visit the product page linked below:
Thanks for checking out the article. Be sure to let us know what you think of the headset and Samsung's other announcements in the comments below. You can also reach us on various social media outposts, including @mobilefun for Twitter and Love Your Mobile on Facebook.