In this article, we'll recommend five of the best Samsung Galaxy S2 accessories on the market. Let's take a look!
A microSD card is always recommended for phones with a card slot, and that's no different for the Galaxy S2. This card comes from Samsung themselves, and is the cheapest and easiest way of adding storage to your phone. The 32 GB capacity doubles the phone's internal storage, and class 6 access speeds ensure that you can load apps from the card on top of music, pictures and movies.
This car pack includes two essential components: a car charger and a car holder. The car holder is a case-compatible unit, meaning it can be used with all but the very bulkiest Galaxy S2 cases with ease. The car charger provides enough power to keep your phone charged while you're using it for GPS navigation or other in-car tasks.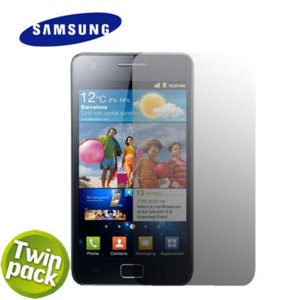 This official screen protector double pack ensures that your phone's screen remains clear from scratches and other damage. The pack comes direct from Samsung, so you'll find the fit just perfect.
This extended battery for the Galaxy S2 is a big improvement over the default battery, fitting 2,000mAh of charge into the same space as the original's 1650mAh. This means you get slightly longer battery life, and if you retain the original battery you'll be able to swap batteries whenever you run low. A great accessory to get the most out of your Galaxy S2. For more battery and charging options, check out our recent blog on the subject!
Our winning accessory this time is this genuine Samsung Mesh Vent Case. The case looks great, particularly in red, and adds a grippy texture to the phone. The vented design is built to ensure that the phone doesn't overheat, too. Of course, cutouts exist throughout for the buttons, ports and camera. A great looking case for a great looking phone.
Conclusion
Thanks for checking out the article and stay tuned for more accessory recommendations for the whole lineup of Samsung Galaxy S phones!