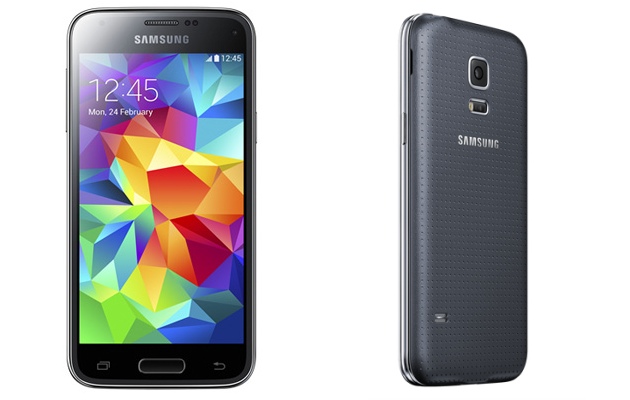 Yesterday we announced that Samsung Galaxy S5 Mini accessories would be coming to Mobile Fun, and today we are happy to confirm that the new Samsung phone itself will also be available for order here, SIM-free and unlocked. We are the first to announce a UK price for the new handset, which will be £369.00.
Pre-orders can be placed via the link below, which will have the latest pricing and availability information:
The Galaxy S5 Mini looks like a surprisingly strong mid-range device, thanks to an improved set of specifications compared to the previous S4 Mini. The phone includes a quad-core Exynos 3470 processor running at 1.4 GHz, 1.5 GB of RAM, 16 GB of internal storage plus a microSD card slot. The latest connectivity standards are also supported, including 4G LTE internet, Bluetooth 4.0 and Wireless N. A 2100 mAh battery keeps the phone ticking for quite some time.
The display is improved here too, with a new larger 4.5″ size and a reasonable 1280 x 720 resolution. An 8 megapixel rear-facing camera provides good performance in well lit scenes, while a 2.1 megapixel camera on the front allows you to take selfies and make video calls with ease. Samsung's myriad camera modes also make an appearance here, allowing you to take some clever and unique photos compared to the software on stock Android.
Even some of Samsung's signature features from the Galaxy S5 have made it to the S5 Mini, including a heart-rate sensor and an IP67 waterproof rating. The waterproof rating is incredibly unusual for a mid-range device, so we're excited to see it for the S5 Mini.
The Samsung Galaxy S5 Mini will be coming soon to Mobile Fun, along with a hearty helping of cases and other accessories. To see more information and our full accessory collection, please visit the product pages and categories linked below:
Thanks for checking out the article and be sure to let us know what you think on Twitter @mobilefun!