The Huawei TalkBand B1 is a curious creation; a combination of fitness wearable and Bluetooth headset. The idea is that you can keep the TalkBand on your wrist to keep an eye on the time and fitness information, but you can also use it to take calls thanks to a pair of built-in microphones and a speaker on the back. It's quite unique, and it makes a lot of sense given how well the form factor works for both functions. Let's take a closer look.
The TalkBand seems well-suited as a fitness accessory thanks to its dust and waterproof design, which surpasses an IP67 rating. The band can be immersed in a metre of water for 30 minutes, so it should be more than capable of brushing off rain, sweat, snow or other transient hazards – although taking it into the swimming pool or the shower might not work as well.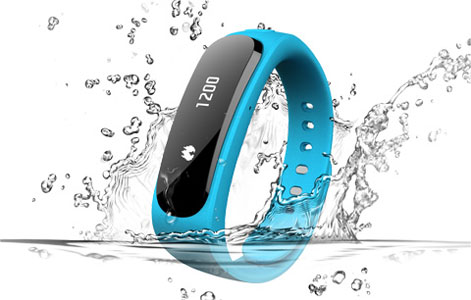 Fitness information is automatically recorded by the TalkBand. It's capable of tracking all kinds of activities, from commutes to running, while recording steps taken and calories burned to give you an accurate estimate of your fitness levels over the day. The TalkBand also features sleep tracking, allowing you to see the length and quality of your sleep each night so you can adjust your sleep patterns in the future.
Your phone will connect to the TalkBand over Bluetooth. The pairing process is simplified by the inclusion of NFC, so all you have to do is tap the band to your phone to be paired automatically. Once the link has been established, you'll be able to take calls from your phone.
The TalkBand's battery is good for six days of regular use, seven hours of talk time and fourteen days of standby time.
The TalkBand B1 is available first from Mobile Fun, and is in stock right now. To see more information, visit the product page linked below:
Thanks for checking out the article and be sure to let us know what you think in the comments below!