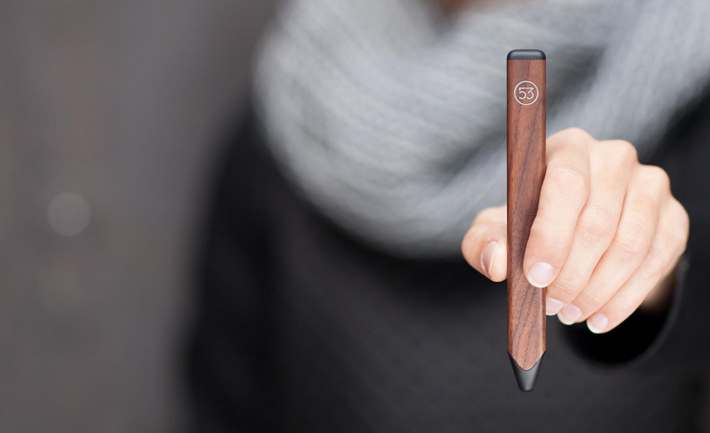 The king of styluses is coming to Mobile Fun. The Pencil stylus by FiftyThree has consistently gotten some of the best reviews around, with a beautiful wooden body and a clever technological core. Its tip is quite remarkable, with pressure sensitivity and a unique shape that allows for both fine detail (with the point) and broad strokes (with the angled edge). These properties have made the Pencil a strong favourite in the United States, and now Pencil will be available in the United Kingdom as well!
The Pencil stylus is designed to work with Apple's App of the Year, Paper. Paper and Pencil join to make one of the most natural and pleasant drawing experiences available on tablets. Paper's interface is intuitive and easy to use, and it's easy to add shading and blend colours by smudging with your finger. Advanced palm rejection is another great feature for Paper, allowing you to really treat your iPad like a very expensive piece of magic paper.

Of course, the Pencil iPad stylus still works with a range of other apps on iPad and other tablets, even though you'll get the most out of that Pencil and Paper combination.
Pencil offers some of the most impressive tech in the business too. Advanced palm rejection, kiss to pair Bluetooth connectivity and month-long battery life all provide that premium edge that you just don't find on other styluses.
For more information on FiftyThree's Pencil, please visit the product pages linked below:
Thanks for checking out the article and be sure to let me know what you think in the comments below! You can also reach us on Twitter @mobilefun!