Hi everyone! Here are our picks for the best LG G3 cases on the market right now. Have a look and let us know what you think in the comments below!
5. Cruzerlite Bugdroid Circuit
The Cruzerlite Bugdroid is our first recommended case for the G3, and a must-have for any Android enthusiast. The case comes with a sweet Andy the Android design, with the robotic Android mascot sitting atop some stylistic circuitry. The case is slim too, and provides good scratch protection by covering each corner and edge of the phone as well as the back.
4. ArmourDillo Hybrid Protective Case
Our next case is the ArmourDillo Hybrid case. This case offers more rigidity and drop protection than its peers, thanks to a tough armoured shell on the rear and a hybrid design which uses tough polycarbonate. The case is available in a wide range of colours as well, from the rather fluorescent green shown here to more sedate options.
The FlexiShield is our next case of choice. The venerable case has been a favourite of ours for a long time, and offers a good amount of protection in a slim, inexpensive case. The FlexiShield is also available in a wide range of colours, so you're quite likely to find one that suits your style.
The Spigen Slim Armor is my chosen LG G3 case, with a stylish two-tone double-layer design. The case is thicker and provides more protection than the slimmest cases on the market, ensuring good drop protection and a stylish contemporary look. The case comes in a few varieties and colour options, from the gold pictured to black, white, slate, blue, mint and gunmetal. All are great choices in my book.
1. LG QuickCircle Official Case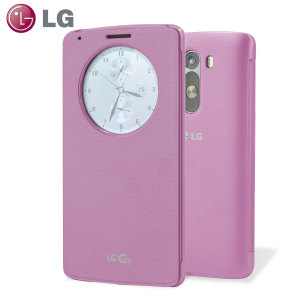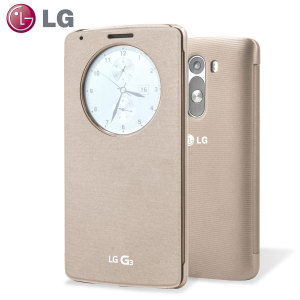 Our final case is the only one yet to be released, the LG QuickCircle case. This case provides a circular window to the screen of your phone, allowing you to easily check the time, as well as see incoming notifications and callers. The case is stylish too, with a rather slim design rendered in pink, gold, black, white and mint.
Conclusion
I hope these recommendations were helpful! Let me know what you think in the comments below and be sure to have a great weekend.